The Duggar Family's Christmas in 2021 Looked a lot Different Compared to Past Years
The Duggar family adores the Christmas season, as it's the perfect time to get together with family, celebrate the birth of Jesus, and gather around with plenty of gifts and food. But the Duggars' 2021 celebration looked a lot different than in past years, partially due to Josh Duggar's trial ending with a guilty verdict. Here's what was noticed about the Duggar family's Christmas in 2021 compared to past years.
The Duggar family's religion and Christmas traditions were captured on reality TV in the past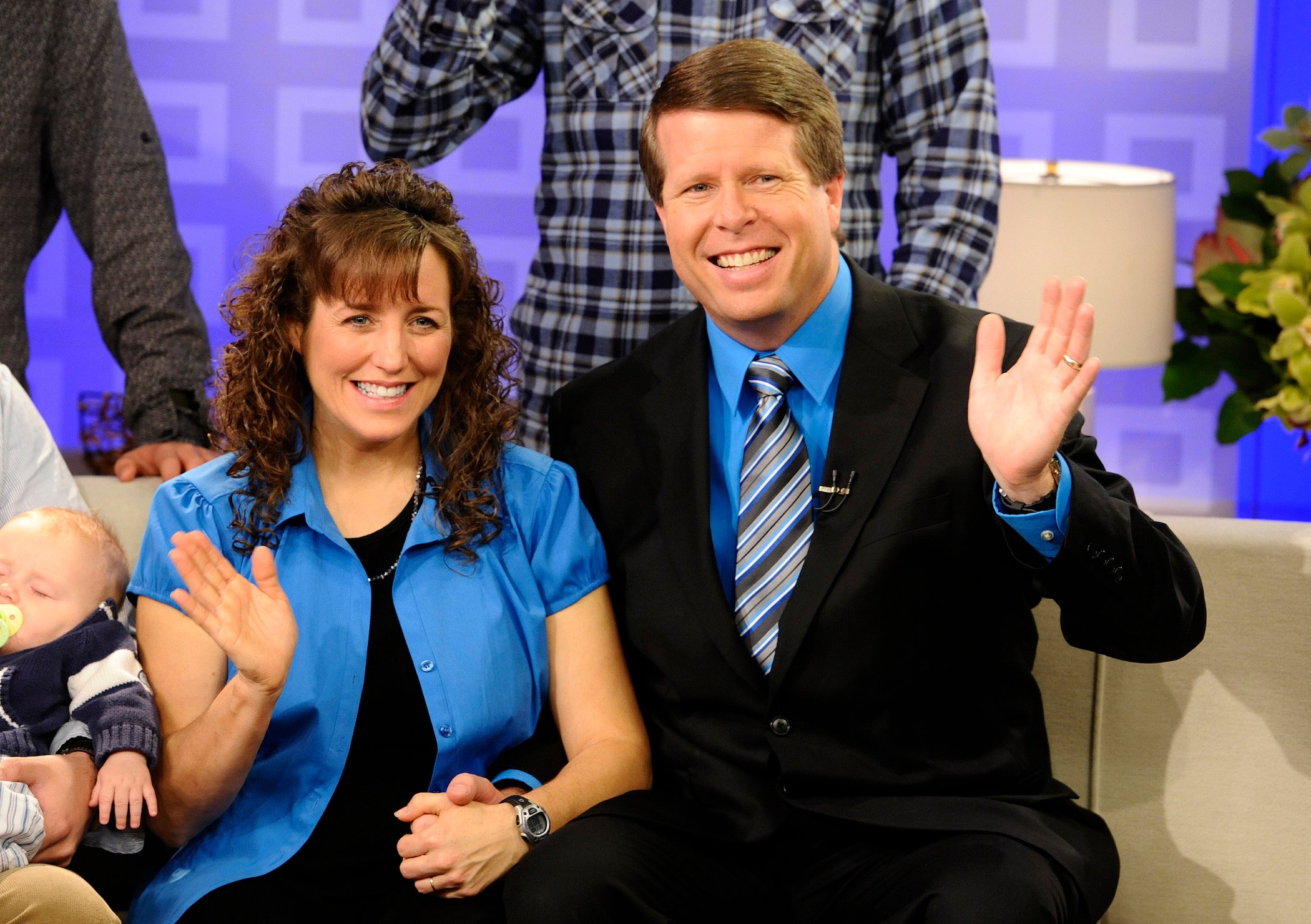 Prior to the Duggar family's TV shows, 19 Kids and Counting and Counting On, getting canceled, fans got an inside look into their huge holiday celebrations. Jim Bob and Michelle Duggar shared their ultra-religious ways — and when it came time for Christmas, they kept the religious traditions going. While a typical family gathering may include tales of Santa Claus or The Grinch, the Duggars keep it sacred with a story of the birth of Christ. It seems they don't make any mention of Santa.
As for their holiday gathering, Jim Bob and Michelle Duggar were known for providing their kids with special snack bags on Christmas. These bags would include family favorites like pickles and beef jerky.
When it came time to exchange gifts, it wasn't Jim Bob and Michelle who provided presents for all 19 children, either. In Touch notes Jessa Duggar explained everyone draws a name and buys a gift for that person.
And, of course, all family members were invited to Jim Bob and Michelle's place for the huge celebration and annual ugly Christmas sweater party.
The 2021 Christmas celebration was way different than how the Duggars used to celebrate
Jana Duggar's Instagram captured what Christmas was like in the Duggar family household in 2021. Unlike past years, the Duggars had a huge Christmas tree, as seen in one of Jana's videos. Additional videos show a number of Jim Bob and Michelle Duggar's kids, as well as the grandkids, gathering and opening gifts.
It's unclear whether the family still draws names for gifts, though. Jana's videos show gifts piled high against the walls — an indicator that Jim Bob and Michelle may shop a little extra for the young grandchildren. Additionally, it doesn't look like the older Duggar family members received the traditional snack bags. And the feast for the whole family looked more extensive than ever.
The biggest difference between the Duggar family's 2021 Christmas and Christmas celebrations of the past is who attended. Josh Duggar's trial results mean he resides in jail for the holidays. And Josh Duggar's wife, Anna Duggar, didn't seem to attend the family celebration, either. Additionally, it didn't look like Josiah Duggar or his wife, Lauren Duggar, attended. Jinger Duggar and Jeremy Vuolo also didn't show.
It doesn't look like the Duggars will have their annual ugly sweater party, either. The ugly sweater party serves as a fun, carefree get-together for the family around the holidays. But with so many Duggars absent for Christmas, we doubt the family will hold another gathering.
Josh Duggar's wife, Anna Duggar, didn't appear to attend the Duggar family's Christmas — but their kids may have attended
Josh Duggar and Anna Duggar typically show up to every Duggar family holiday. The couple lived on Duggar family property. And Anna seemingly had a close relationship with Jim Bob and Michelle. Given what Jana Duggar provided via Instagram, it doesn't look like Anna attended the family's Christmas celebration. But Katie Joy from Without a Crystal Ball saw evidence of Josh and Anna's kids at Christmas. According to Joy, Marcus, Maryella, Meredith, and Madyson attended the holiday.
This could mean Anna actually did attend the Christmas celebration. Jana may have left Anna out of the footage to reduce public backlash. Either way, it's likely Anna, nor the other Duggars, will comment on her perceived absence.
Check out Showbiz Cheat Sheet on Facebook!