Duggar News: 1 Key Way The Duggar Family's Courtships Are Different Now
Jeremiah Duggar has finally made it official with Hannah Wissmann, ending months of speculation about their relationship status. Duggar family followers are noticing that courtship rules seem different this time around. Is the Duggar family trying to rebrand following Josh Duggar's arrest.
Courtships have become synonymous with the Duggar family. In the last 13 years, Duggar family followers have watched eight courtships unfold on the family's reality TV shows, 19 Kids and Counting and Counting On. Two more romances took place behind the scenes. Now, as the family is unraveling as Josh Duggar's trial looms, family followers notice courtships are starting to look a lot different. The most recent relationship announcement, made by Jeremiah Duggar, feels significantly different from all those that came before it in one key way. 
Jeremiah Duggar debuts his "girlfriend" Hannah Wissmann on Instagram
Jeremiah has put an end to all dating rumors. The 23-year-old Arkansas native revealed his girlfriend to the world on October 27 via Instagram. In a post that featured several pictures, Jeremiah said that he felt blessed to have the chance to get to know Hannah Wissmann. He added the hashtag #mygirlfriend, which Duggar family followers quickly latched on to. 
While Jeremiah considers Hannah his girlfriend, family critics don't think that title will last long. The photos Jeremiah shared with followers appeared to be a part of a photoshoot, meaning things are getting serious. Citics theorize that an engagement must be imminent if Jeremiah was allowed to post pictures with Hannah. After all, the family has been exceedingly tight-lipped in the leadup to Josh Duggar's trial. 
Jeremiah and Hannah appear to have a more modern take on dating 
The announcement was hardly a surprise. Rumors about Jeremiah and Hannah have been ongoing for nearly a year. The now-confirmed couple was spotted together in December 2020. While they tried to keep things quiet, what has slipped out on social media paints a picture of a far more modern dating situation than his siblings experienced. However, rumors have also swirled that John David Duggar and his wife, Abbie Burnett, had a more modern love story, too.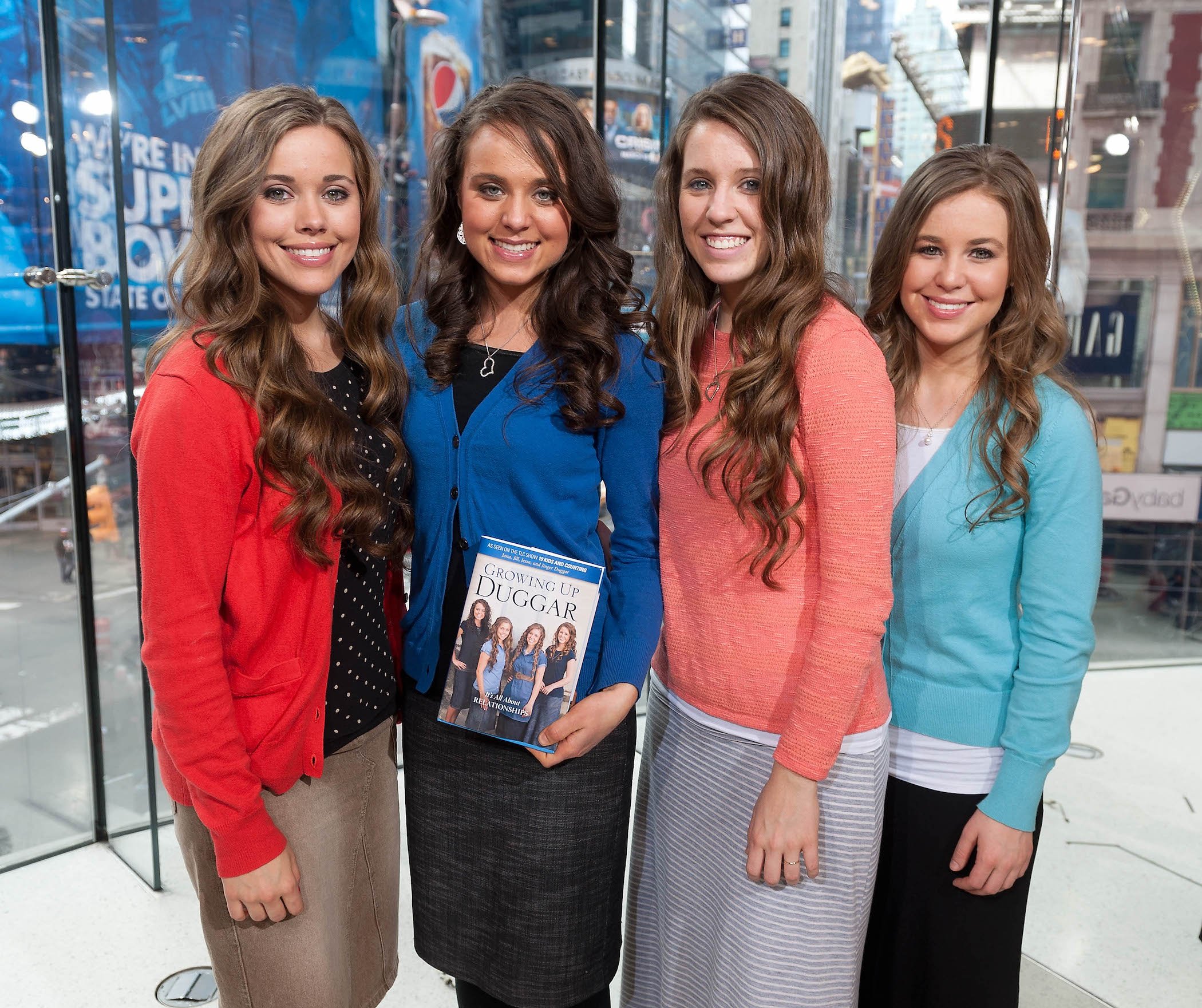 So what's so different about Jeremiah and Hannah's relationship? Most importantly, Jeremiah is the only Duggar who has publicly referred to his partner as his girlfriend. It simply isn't terminology that the Duggar family has used in the past, at the very least not publicly. The family previously avoided the terms "girlfriend" and "boyfriend" to separate their courtship style from more modern forms of dating. Jeremiah and Hannah also appear to have introduced more physical touch into their courtship than Jeremiah's siblings.
Are the Duggars starting to follow the lead of the Bates family?
Jeremiah's revelation that he has a girlfriend struck family followers as odd, but is it really, though? Despite sharing the same values and running in the same social circle, the public generally views the Bates family more favorably than the Duggar. That seems to be because they appear more mainstream. They've been largely spared from scandal, and the public perception of them is much more positive. One of the key differences between the two families is how they approach relationships and courtships. The Bates kids date for an extended period before they move into more serious relationships. Many of those relationships lead to marriage, but not all of them.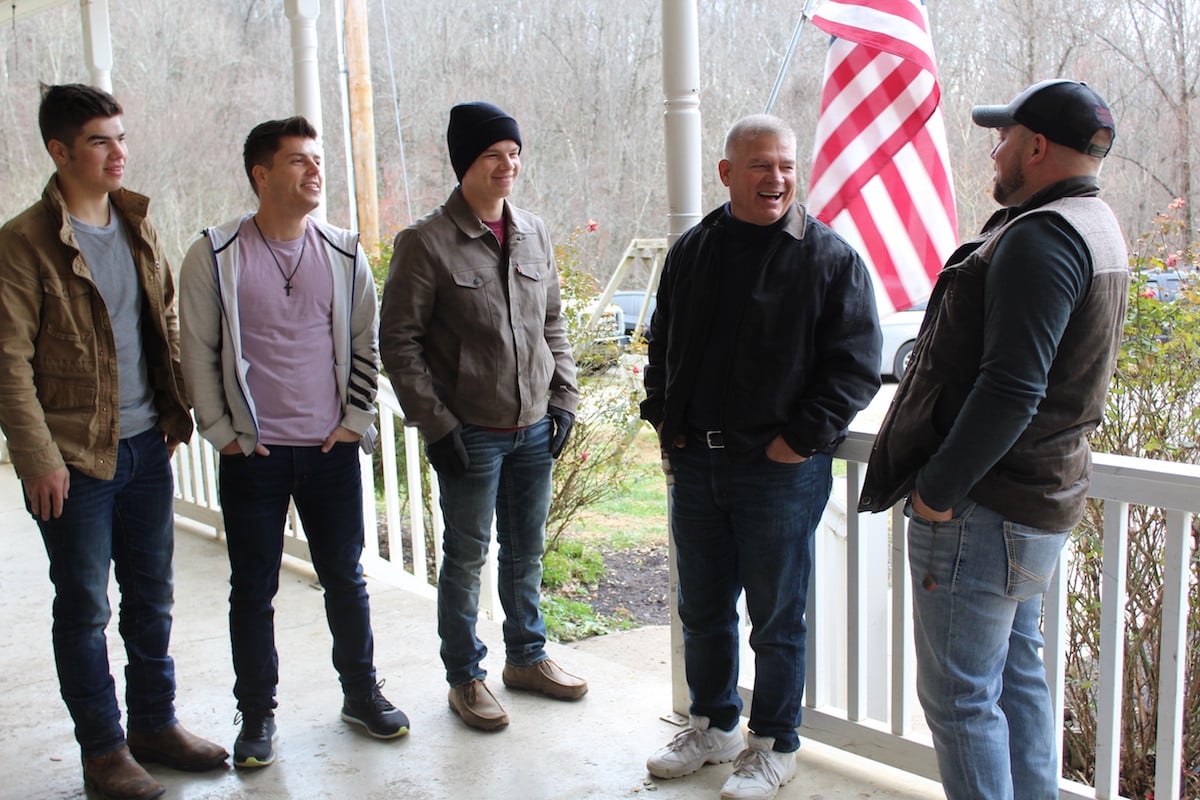 It seems plausible that the Duggar family is attempting a rebranding. While TLC announced that they are completely done with the Duggar family after Josh's April arrest, that doesn't mean the family isn't seeking out other media opportunities. A slightly more modern spin, such as Jeremiah using the girlfriend label, could be their attempt to curry favor with the general public. Some critics think its an attempt to rebrand their image and following the Bates family lead seem natural.