Duggar News: 'Counting On' Viewers are Hoping Lauren Duggar Stays 'Away' From the Duggar Family
Counting On is no longer in business — fans are still reeling after the show was canceled in the wake of Josh Duggar's child pornography charges. Now, Duggar viewers are thinking about some of the family members' futures. It appears viewers are hoping that Lauren Duggar stays 'away' from the rest of the family — but the reason why is surprising.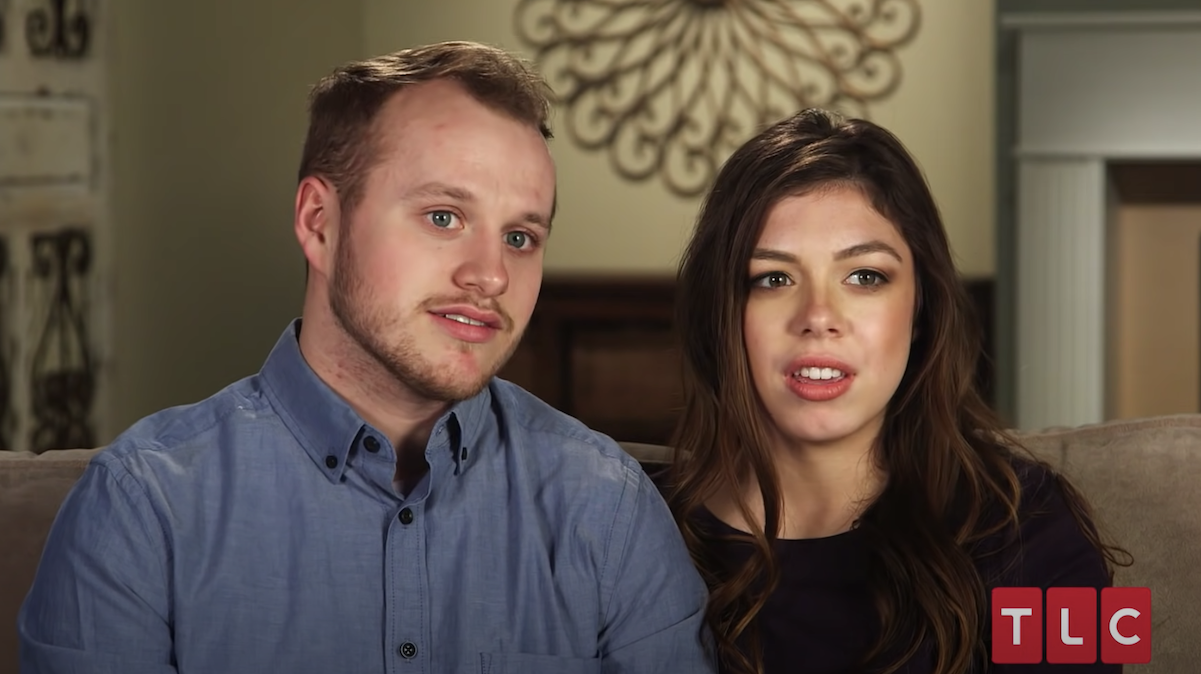 Josiah and Lauren Duggar have flown under the radar for months
Though Josiah and Lauren did appear frequently on the family's reality show, they weren't highlighted as a couple nearly as much as others (such as Jessa and Ben Seewald or Jinger and Jeremy Vuolo). Rather, Josiah and Lauren dipped out of the spotlight a bit more than the rest when it came to filming — and the same went for the couple's social media.
Josiah and Lauren's Instagram account was mostly run by Lauren, who often posted photos of the family and their little girl. But the profile has been totally silent since November 2020. Their daughter's birthday was the last occasion for which the two posted a photo. And fans have noticed, even taking to the comments to question where the couple has been. The two also turned off commenting on their last post, which is even more interesting.
'Counting On' viewers think Lauren Duggar would be happier away from the family
Lauren has never been in front of the camera as much as the other family members, and some think she prefers it that way. The reality star did get candid about the miscarriage she had during her first pregnancy while on Counting On, but fans noticed that she tended to stay out of the camera's direct eye for most of shooting.
Viewers took to Reddit to discuss Lauren's future, and some think she's better off staying less involved with the Duggars.
"People bullied the hell out of her and at the end of the day she's still a person with feelings. She lived her whole life without social media," one user wrote of Lauren's apparent unwillingness to keep posting to Instagram.
"I'm glad she's not on social media, hopefully they're finding their own way away from Jim Bob," another user wrote. Viewers have suspected for a while that there could be tension between Lauren and the rest of the Duggars, which people suspect comes from Lauren's realness and potential distaste toward reality television. However, it's merely fan speculation. Still, users think that the further she stays from the Duggars, the better it will be for her mental health.
Some 'Counting On' viewers think Lauren and Josiah are in the happiest relationship
While it's impossible to tell what any of the Duggar relationships are like behind closed doors, some do think that Josiah and Lauren have removed themselves from social media because they're focusing on their relationship and family.
"I think those two are actually falling in love," one user wrote about Josiah and Lauren. "Maybe Lauren doesn't feel the need to post about her husband and kid because things are legitimately going well for them so she doesn't have to post and 'prove' it."
It remains to be seen whether Lauren will return to social media or if she and her husband will be on TV in any capacity now that their show has been canceled.
RELATED: Duggar News: Fans Continue to Question Why Josiah and Lauren Duggar Have Completely Disappeared