Duggar News: Fans Continue to Question Why Josiah and Lauren Duggar Have Completely Disappeared
Counting On appears to have taken a hiatus from TLC — fans are in the midst of trying to figure out whether the show will return for another season. And with that, some of the Duggar kids and their spouses have become less active on social media.
Specifially, though, Josiah and Lauren Duggar have seemingly disappeared altogether — and fans want to know why.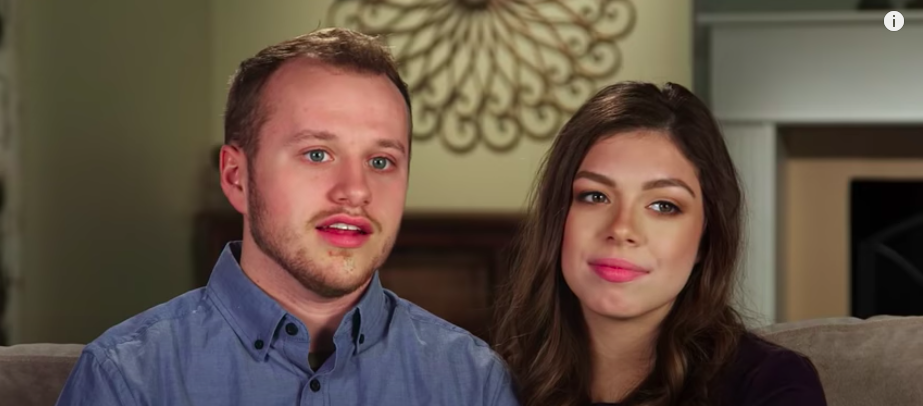 TLC hasn't mentioned a new season of 'Counting On' yet this year
When Counting On ended its 11th season back in September, fans expected that another season of the longtime TLC reality show would be announced over the next few months. However, with the pandemic in full swing in 2020, many shows were forced to halt production. Still, it's been nine months since the show's previous season ended, and TLC has yet to announce a season 12 premiere date.
Some suspected that the reality show would be canceled once Josh Duggar's child pornography charges were published in early May 2021. But TLC hinted in a statement that there could still be another season of the show. So far, none of the Duggars have revealed whether they will be returning to TV, though most of them are still active on social media and have more than one million followers.
RELATED: 'Counting On' Critics Are Convinced Lauren Duggar Doesn't 'Trust' the Duggar Family
Josiah and Lauren Duggar have seemingly disappeared from social media
Some Duggar couples have been quieter now that the show isn't in the midst of a season. Joe and Kendra Duggar, as well as Jed and his new wife, Katey, don't post much on social media. But there is one couple that has disappeared altogether: Josiah and Lauren Duggar.
Josiah and Lauren share an Instagram account, and the two haven't posted a photo since wishing their only daughter a happy first birthday in November 2020. Now, fans are wondering where the two have gone. The couple turned off comments on their most recent image, which only adds to the mystery. But on the couple's second most recent post — from September 2020 — fans have left messages wondering why the two have gone radio silent.
"Can you keep posting about your lives and cute baby?! I love Lauren and Josiah!" one fan commented in early June.
"Does anyone know why their last post was in November?" another fan asked in May.
Other people commented about hearing negative "rumors" about the couple's relationship, while some suspected the two have left social media because of "mean" comments on their page.
Some viewers suspect Lauren Duggar isn't close with Josiah Duggar's family
Fans noticed that the Duggar family did not wish Lauren a happy birthday this year. One user even commented on Lauren and Josiah's post from September, tagging the family members who did not wish Lauren well on her special day.
There have been fan theories that Lauren doesn't have a good relationship with Josiah's family, though there is no basis for the rumors other than speculation. Lauren and Josiah have pulled back from having a public presence, though, which makes it hard to tell if they would even return to the show should there be another season.