Duggar News: Jana Duggar Made Over $100,000 on a Property Sale in March 2022
Jana Duggar of the Duggar family had a major property sale in March 2022 that yielded impressive income. Here's what went down.
While Josh Duggar's trial and Jill Duggar's baby news have dominated recent Duggar news, Jana Duggar is making waves this time. The oldest Duggar family daughter reportedly made a major profit on a property sale in March 2022. Here's what to know about Jana's property sale and her past businesses.
Does Jana Duggar work? She launched her first business in 2019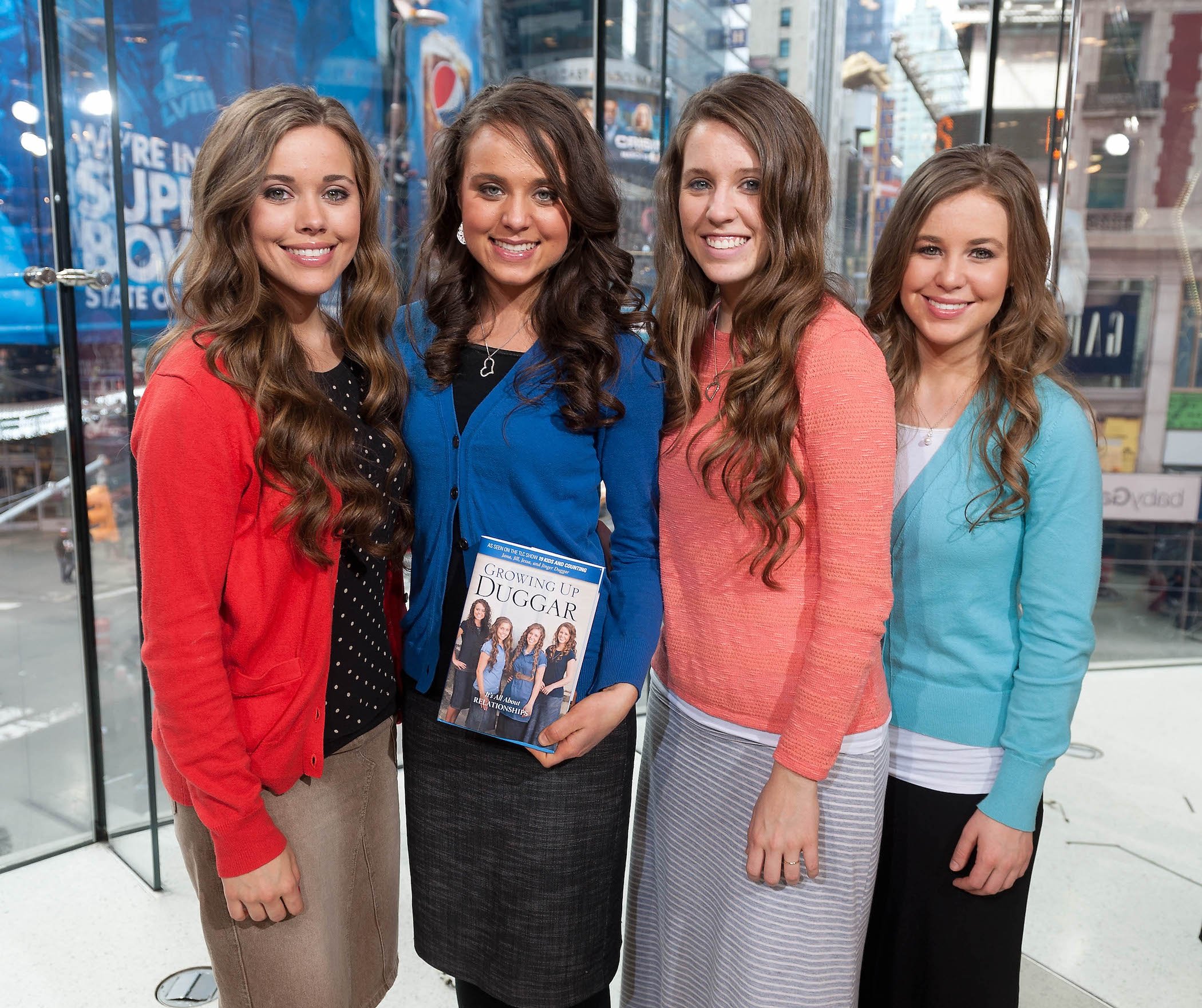 At 32 years old, Jana Duggar doesn't often make the biggest splash in Duggar news. She still lives with Jim Bob and Michelle Duggar, as she remains single. But that doesn't mean she's sitting around at home. In addition to plenty of home projects, she launched her own business in 2019 called Arbor Acres.
According to In Touch, Jana filed the Arbor Acres Group LLC paperwork on April 11, 2019. She was the only agent listed on the paperwork, and she also didn't include a company description at the time. It's unclear exactly what she planned to do with the LLC, but given her talent for gardening, many Duggar family followers assumed it would have something to do with that.
A few years have passed since Jana filed the paperwork for her LLC, and Duggar followers wonder what happened. It doesn't look like Jana's done much with Arbor Acres. Her Instagram and Facebook haven't had any updates since their conception.
Duggar news: Jana Duggar made a huge profit on a property sale in 2022
Jana Duggar is breaking Duggar news in March 2022 with a property sale. According to The Sun, she bought commercial real estate in Springdale, Arkansas, for $95,000 in April 2016. The publication revealed Jana sold that property on March 31, 2022, for $200,000. She made $105,000 in profit.
As for the property itself, The Sun reports it's 1,612 square feet and was a tattoo shop and a restaurant before Jana bought it. It was rented out to the business Lomok before the sale.
It's unclear why Jana wanted the Arkansas property in the first place, but it's clear she's following in Jim Bob Duggar's footsteps. Jim Bob has a history of dealing in the real estate business, as he and Michelle Duggar own over 100 acres of land in Arkansas. He's purchased commercial properties and lands since the early 2000s, and he even bought the land surrounding the Arbor Acres address.
The Duggar family is known for their involvement in real estate
The Duggar family reportedly lost a great deal of money when TLC decided to cancel Counting On. But they still have real estate to fall back on. According to The Sun, Jim Bob Duggar's real estate is worth $6,235,050.
Jim Bob and Michelle purchased their 20-acre Arkansas compound in March 2000 for a mere $300,000, and they paid $160,000 to expand it by 29 acres. Additionally, they purchased another three-bedroom, three-bathroom home in 2015 for $450,000. They reportedly still own both properties.
The family bought additional land in 2014 for $400,000 and commercial real estate in 2010 for $225,000. A more recent purchase came in March 2021. Jim Bob purchased a 47,519 square-foot warehouse on 2.49 acres of land for $500,000.
Without TLC's income, it's unclear if the Duggar family will continue to buy land and flip homes. But we expect they likely still will if it yields a profit — and Jana Duggar may get more into it.
Check out Showbiz Cheat Sheet on Facebook!