Duggar News: Jessa Duggar Found Out the Gender of Baby No. 4
Jessa Duggar of the famous Duggar family from TLC's Counting On is pregnant with baby No. 4. The family adores kids, and Jim Bob and Michelle Duggar notoriously didn't use birth control in their younger years. Now, fans are waiting for Jessa to reveal the big Duggar news and tell everyone the gender of her fourth baby.
Duggar news: Jessa Duggar went to ultrasound to find out baby's gender
It's big Duggar news whenever anyone in the Duggar family announces a pregnancy — and Jessa's baby is no different. She already has three little ones, but fans speculated early on that she and her husband, Ben Seewald, would have plenty more kids. Now, she's keeping fans updated with what's going on in her life while she's pregnant with baby No. 4.
On April 1, 2021, Jessa posted a video to her YouTube channel showing her and Ben taking the kids to her ultrasound appointment. The appointment was set so the happy couple could find out the gender of the baby.
"What does the ultrasound tell us?" Jessa asked her kids, Spurgeon, Henry, and Ivy.
"If it's a boy or a girl," Henry answered.
"How do we know if it's a boy or a girl, Henry?" Jessa asked.
"Because … it has long hair or short hair," Henry answered.
The family then packs up and heads to the ultrasound — and Jessa finds out the gender. But she doesn't tell the camera or her three kids the answer they're waiting for.
"It's a surprise for now," Jessa tells her kids. "And we will tell you. We have to think of a good way to tell you." It looks like Jessa and Ben are keeping the gender a mystery for now.
How old is Jessa Duggar's daughter? How old are her sons?
Fans might have a tough time keeping track of all the little kids in the Duggar family, as Jessa's certainly not the only one with little kids. All three of her children are quite close in age, too, but her sons are only a year apart. Spurgeon is 5 and will turn 6 in November 2021, and Henry turned 4 in February 2021.
Ivy will be 2 years old in May 2021. And a lot changed for Jessa and Ben when they went from having two kids to three. All in all, she shared with Us Weekly's Mom's Like Us podcast she still looks up to her own mom for guidance and advice.
"I'm constantly going to moms who are a season ahead of me, like my own mom, and saying, 'Hey, do you have a kid with this personality?' Or, 'Have you dealt with this issue before?' Or, 'How do you keep your cool?'" Jessa shared on the podcast, according to Mom.com. " … I'm totally just in awe of my mom's patience, for sure."
Who is pregnant in the Duggar family in 2021?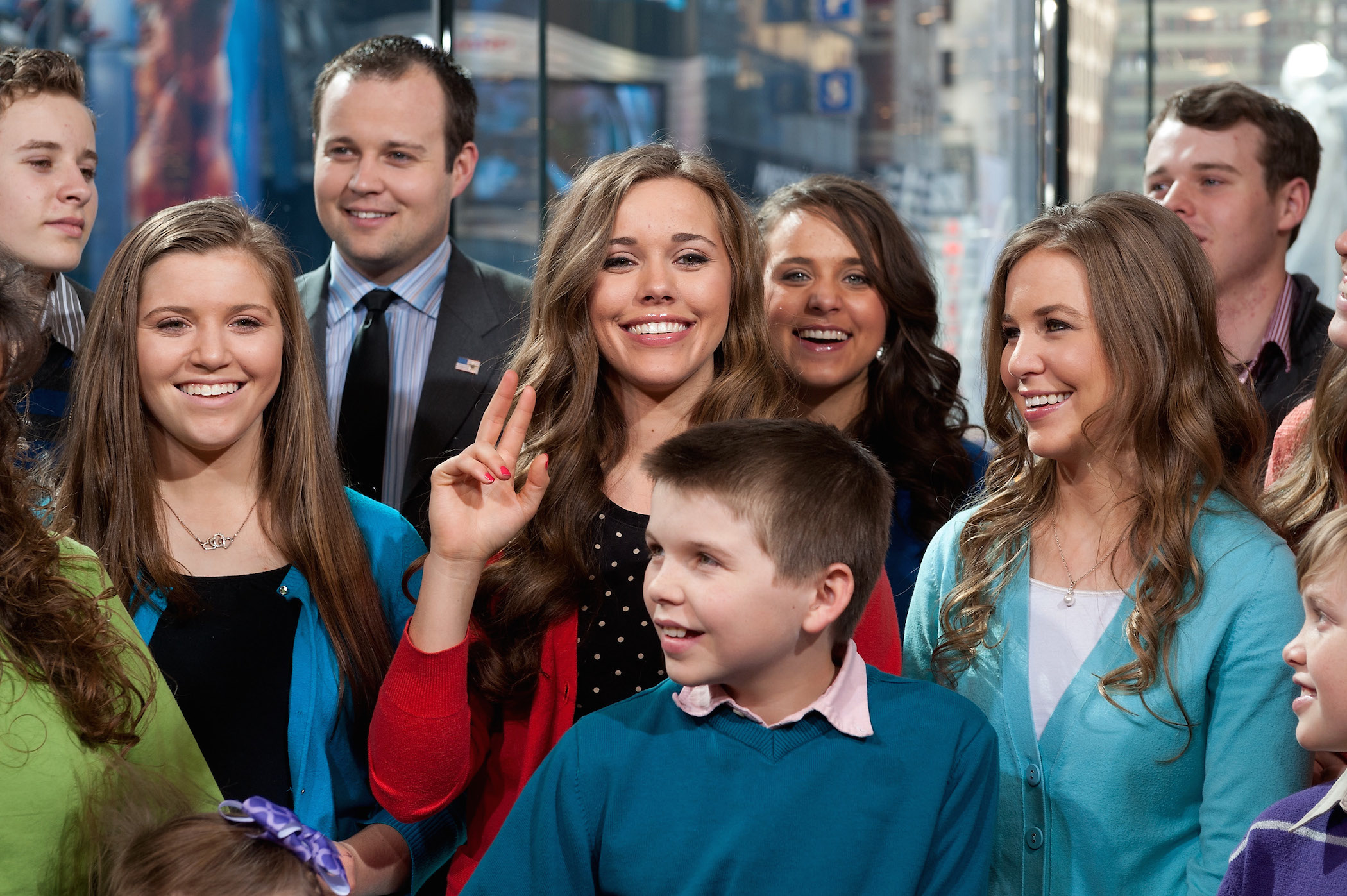 RELATED: 'Counting On': New Season Special Fails to Answer Courtship Mysteries
It's always breaking Duggar news when a Duggar family member announces a pregnancy. So, who else is getting ready to welcome a new baby in 2021?
While Kendra Duggar, Joseph Duggar's wife, was pregnant earlier in the year, she had her third baby in February 2021. Now, it looks like Jessa's the only one expecting, but fans are currently speculating that Anna Duggar, Josh Duggar's wife, is getting ready to announce she's pregnant with her seventh child. However, this is still unconfirmed. We'll have to wait and see if Josh and Anna have more children.
Right now, it looks like the major focus for the Duggars is weddings rather than pregnancies. Justin Duggar married Claire Spivey in 2021, and rumors suggest Jed Duggar is tying the knot with Katey Nakatsu on April 3, 2021. We'll be interested to hear more updates about this as they come.
Check out Showbiz Cheat Sheet on Facebook!