Duggar News: Jinger Duggar Posts Dramatic Hair Change After Jill Duggar Considers Cutting Hers
The women in the Duggar family typically keep their hair quite long, but in more recent years, a few of them decided to change it up. Jinger Duggar made a huge change with her hair cut and color as of late, making major Duggar news. And it comes just off the heels of Jill Duggar talking to her followers about all the ways she may change her hair.
Jill Duggar recently considered making a major hair change
It's rare for any member of the Duggar family to make major, dramatic changes to their looks. But Jill created major Duggar news when she posted about the potential hairstyles she considered.
On July 23, 2021, Jill took to her Instagram Stories to ask her followers about ideas for her hair. She posted a number of haircuts and styles she considered — including one with dreadlocks. "Ya'll know I love a little earthy BOHO look," Jill noted of the deadlock hairstyle. "I actually do love the thin dreads or starting with just a few."
It doesn't look like Jill's made any major changes to her hair just yet. But fans and critics alike were shocked by what they saw.
"I clapped my hand over my mouth and just stared … literally could not believe what I was looking at … it came so out of left field compared to the other options she was posting," a critic on Reddit noted.
Duggar news: What did Jinger Duggar do to her hair? She and her husband posted her dramatic new look
While Jill's still deciding what to do with her hair, Jinger already made a swift decision with hers. On July 31, 2021, she made major Duggar news with the new haircut and color she posted to Instagram. "Sometimes you just need to change the hair up a bit," she captioned the post.
The photos show a before and after photo of Jinger's hair. The photo of her hair prior to the new cut shows dryness as well as plenty of dead and bleached ends. The after shows silky-smooth hair now cut to just below her shoulders. She also has new color in her hair, going from bleached ends to a softer and lighter brunette look.
Duggar family friends and family commented on Jinger's new hair, too.
"Love it!!!" Jessa Duggar commented.
"Cuuuute!!!" Amy Duggar added.
Jill also commented, "Cuuuuute!!"
Duggar family critics have opinions on Jeremy Vuolo's post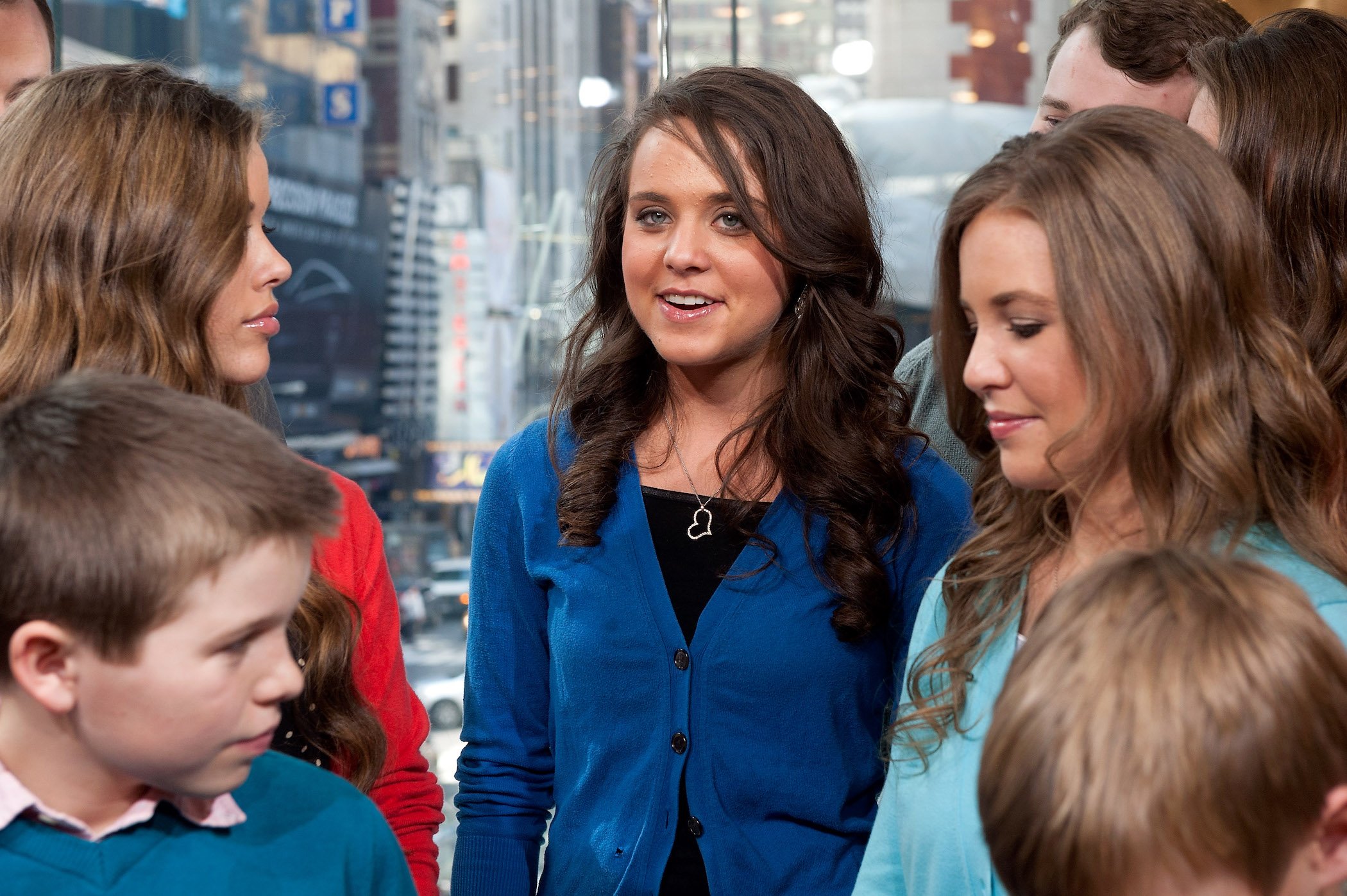 Jeremy Vuolo, Jinger's husband, seems to love Jinger's haircut that's breaking Duggar news. He posted a selfie Jinger took after getting her hair done to Instagram on Aug 1, 2021. "More selfies please," he captioned the post with a heart-eyed emoji.
Unfortunately, Duggar family critics didn't like the selfie Jeremy posted. From her hair to her smile, some Reddit users expressed concern for Jinger judging from what they saw in the photo.
"Her poor eyes and smile seem so vacant … gosh, my heart hurts for her," a Reddit user commented.
"This feels like he's trying to show off his property, not his wife," another critic noted. "It's all so forced and fake at this point. Every time he does this it makes me so irritated."
As long as Jinger and Jeremy are happy with what they post, that's all that matters. Now, we look forward to seeing if Jill will commit to a new hairstyle after seeing Jinger make such a dramatic change.
Check out Showbiz Cheat Sheet on Facebook!
RELATED: Jill Duggar Revealed She 'Discussed' Her Hair Cut 'For Awhile' With Derick Dillard