Duggar News: Jinger Duggar's Coffee Date Photo Is Berated By Fans Asking For Her Kids
'Counting On' stars Jinger Duggar and Jeremy Vuolo have stopped showing photos of their kids -- but fans still can't get over it.
Counting On stars Jinger Duggar and Jeremy Vuolo have built a fan base around their adorable family. The two were married in 2016, and fans loved that Duggar expanded her horizons when she went to live with Vuolo in Texas shortly after the wedding.
Now, though, Duggar and Vuolo have pulled the plug on showing their kids on social media. And despite sticking to that new rule, fans still can't wrap their heads around it.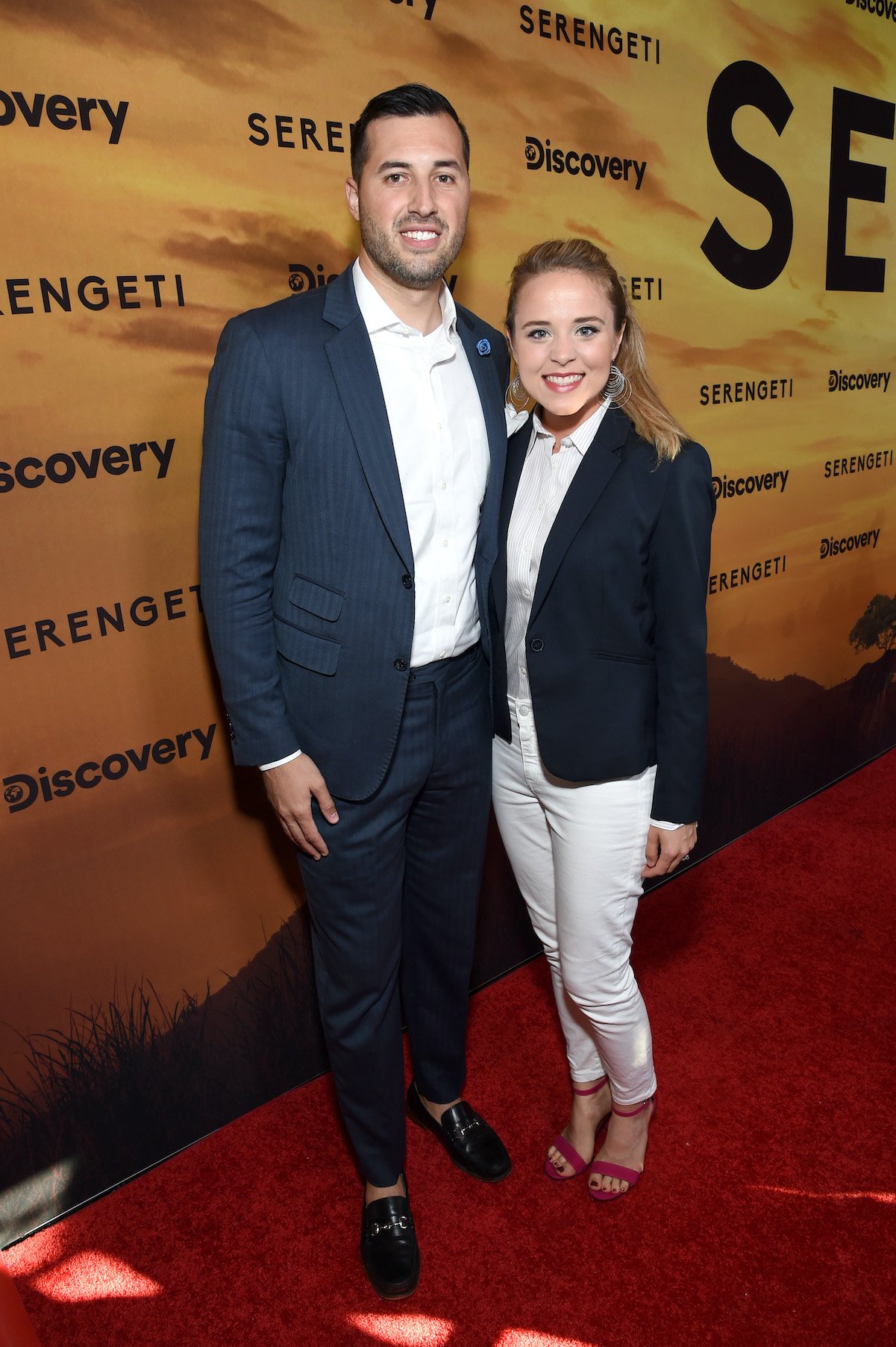 Jinger Duggar and Jeremy Vuolo stopped posting their kids on social media last year
When Duggar and Vuolo welcomed their first daughter, Felicity, in 2018, they were thrilled to show her off on social media. The couple would often take Felicity to explore downtown Laredo, and fans loved watching the little family's adventures.
Less than a year later, the Vuolos moved to Los Angeles, which gave them another new city to explore. They often posted photos taking Felicity to restaurants, sporting events, and doing other California activities.
By the time the couple welcomed their second child, Evangeline Jo, things had changed. They stopped posting front-facing photos of their kids back in late 2020. And now, it seems the two have quit posting their children altogether.
Jinger Duggar's recent coffee date photo was infiltrated with fans wanting to see their kids
Fans have questioned why the two don't show their kids anymore, but Duggar and Vuolo have never explained their reason behind the sudden change of heart. Either way, some fans aren't having it — and have made it clear that they want to see pictures of Felicity and Evangeline.
Duggar and Vuolo recently took a trip to North Carolina, where Vuolo posted a sweet selfie with her husband, followed by an image of him walking with a cup of coffee. Still, fans berated the comments section asking to see pictures of the couple's kids.
"May we please see pics of your beautiful girls," one fan asked, followed by heart emojis.
"Where's the children? Used to follow on Counting On," another user wrote.
"I wish we could see the girls occasionally," someone else said.
Another user asked where the couple's kids are, then added that "looking at you guys all the time is boring." Duggar and Vuolo did not respond to any of the comments.
Did Jinger Duggar know about Josh Duggar's arrest before it happened? 
Duggar and Vuolo stopped posting photos of their kids in late 2020. But the timing was suspiciously close to when Josh Duggar was arrested on two counts of child pornography. It's impossible to tell if Duggar was aware of the charges against her brother before they happened, but it wouldn't surprise anyone if that's why the couple chose to stop posting their young girls.
"It blows my mind that people can't understand why they don't post pics of their kids … Her brother literally just got caught with pics of underage children," one person wrote on Duggar's coffee photo.
The coincidence in timing is merely speculation; it's entirely possible that Duggar and Vuolo made the decision to stop showing their kids for unrelated privacy reasons.