Duggar News: Joe and Kendra Duggar Reveal Name of Baby No. 3
It's a girl for Joe and Kendra Duggar! The Counting On couple welcomed a baby girl on Feb. 19, they announced in a Feb. 23 Instagram post. It is the third child for the reality TV stars, who wed in 2017. They also have a son, Garrett David, who was born in June 2018, and a daughter, Addison Renee, born in November 2019. 
Joe and Kendra Duggar introduce Brooklyn Praise Duggar
Joe, 26, and Kendra, 22, introduced the newest addition to their family in a social media post. They've dubbed their new baby Brooklyn Praise Duggar. She arrived at 7:48 p.m., weighed 7 pounds, 3 ounces, and was 20¼ inches long. 
"Feeling so grateful and blessed," the couple wrote on the post, which also included two photos of the little one. 
"It seems like just yesterday we were at the altar dreaming of a future together, including having children," Kendra and Joseph said in a statement to E! News. "Wow, here we are with another new addition and we couldn't be more thankful for her." 
Duggar family members congratulate Joe and Kendra
After Joe and Kendra shared their happy news, members of the extended Duggar family shared their well wishes. Joe's cousin Amy Duggar King offered her congratulations, as did Joe's sister-in-law Anna Duggar, who is married to his oldest brother Josh Duggar.    
Several fans who commented on the post also noted that Brooklyn is the middle name of Joe's younger sister Josie Duggar. 
Kendra Duggar's mother is also pregnant 
Soon, Kendra won't be the only woman in her family with a newborn. Her 41-year-old mother, Christina Caldwell, is currently pregnant with her ninth child, who is due in May. That means that Brooklyn will actually be three months older than her aunt or uncle. Earlier in February, Kendra took to Instagram to share a photo of herself and her mom with matching baby bumps as they were shopping for kids' clothing. 
This actually isn't the first time that Kendra and her mother have been pregnant at the same time. Christina was also pregnant in 2018 when her oldest daughter was expecting her first child.
Some people think Joe and Kendra will have more kids than Jim Bob and Michelle Duggar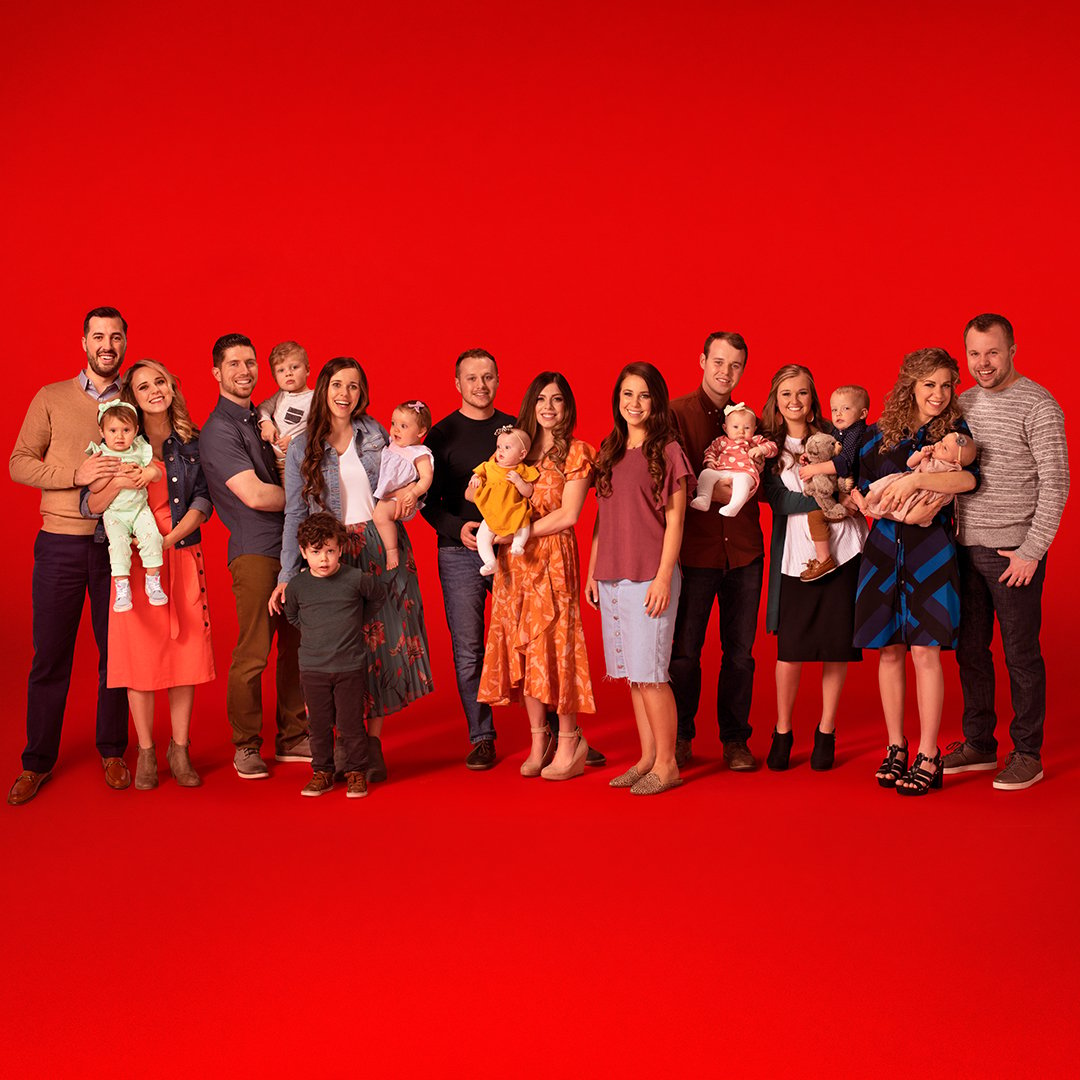 At age 22, Kendra already has three children. That has some people who follow the Duggar family wondering if she and Joe might eventually have as many kids as his parents Jim Bob and Michelle Duggar, who have 19 children. 
One person who commented on Kendra's photo with her mother said the couple would "be the ones who beat" Joe's parents in terms of the number of kids they have. At present, Joe and Kendra are roughly on track to have almost as many kids as Jim Bob and Michelle, provided Kendra continues to have children into her early 40s, like her mother and mother-in-law. 
Kendra and Joe have said they are interested in having a large family.  
"We would love to have more kids if the Lord blesses us," Kendra told Us Weekly in 2018. "As many as He wants to give us, we'll be happy to take them."
Check out Showbiz Cheat Sheet on Facebook!