Duggar News: Michelle and Jim Bob Duggar Post a Surprising Message For Jill and Derick's Wedding Anniversary
For several years, there has been obvious tension between former Counting On star Jill Duggar and her parents, Michelle and Jim Bob Duggar. In late 2020, Jill Duggar opened up about the widened divide between her and the rest of her family, though she seemingly appears close with her siblings.
In a surprising turn of events, Jill's parents wished her and her husband, Derick Dillard, a happy wedding anniversary — though Jill's response was a bit succinct.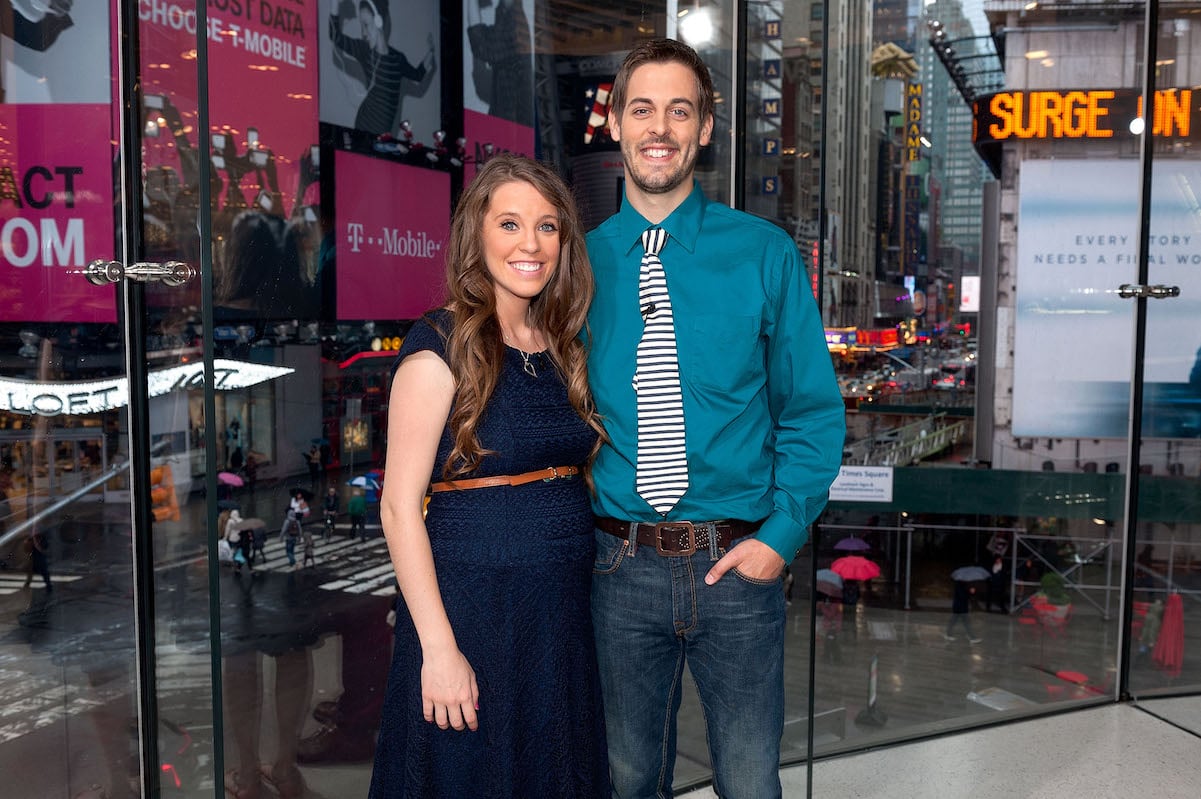 Jill Duggar opened up about leaving 'Counting On' and the divide between her and her parents
When 19 Kids and Counting rebranded as Counting On back in 2014, Jill Duggar was the face of the show. The newly married, second-oldest Duggar daughter was living with husband Derick Dillard, and the two were preparing to welcome their first child. But suddenly, in 2017, Jill and Derick announced their exit from the show.
Since then, there has been noticeable tension between Jill and her family; Jill no longer spends holidays with her parents and never visits Michelle and Jim Bob's house. Then, in 2020, Jill finally opened up to People about the divide. She explained that she and Derick didn't have any financial freedom while on the show, and that every decision had to run past her father — and they were over it. The two separated themselves, and Jill has since come out of her shell. She pierced her nose, started wearing pants, and now even drinks alcohol.
RELATED: Duggar News: Jill Duggar Is Clapping Back at the Family That Doesn't Accept Her
Michelle and Jim Bob Duggar posted a sweet message for Jill and Derick's wedding anniversary
Michelle and Jim Bob haven't said much about their daughter, though they did release a statement saying they love Jill and want the relationship to be repaired. And it appears Jill's parents are doing their part to mend the divide — at least on social media. Surprisingly, Michelle and Jim Bob posted a heartfelt message on their Instagram story on June 21, wishing Jill and Derick a happy wedding anniversary. "Love you so much," the story read, with a "happy anniversary' gif and a loving photo of Jill and Derick.
Jill reposted the story to her own Instagram account, though she didn't give much heartfelt commentary. She only wrote "Thanks," below the photo, complete with a blushing emoji. There was no reply to the "love you so much" comment.
Jill Duggar seems to have stayed close with her siblings
Though Jill and her parents aren't close, it does seem like they still care about each other and are there for each other when it counts. However, Jill has continued to distance herself from her mom and dad, revealing earlier this year that she hasn't been to her parents' home in several years.
With that said, Jill does seem to have a good relationship with her siblings — especially her sisters. Jill often gives shoutouts to her siblings on social media, and the sisters always comment nice words on one another's social media posts.