Duggar News: Some Viewers Are Convinced Jeremy Vuolo Just Directly Called Out Josh Duggar With No Shame
Josh Duggar found himself in the news once again in May 2021 after he was arrested following accusations of child pornography. Duggar's family members, stars of TLC's Counting On, spoke out about Josh's actions, with Jinger Duggar and Jeremy Vuolo arguably coming down the hardest with their statement.
Now, viewers are convinced Jeremy Vuolo just called out Josh directly in a sermon.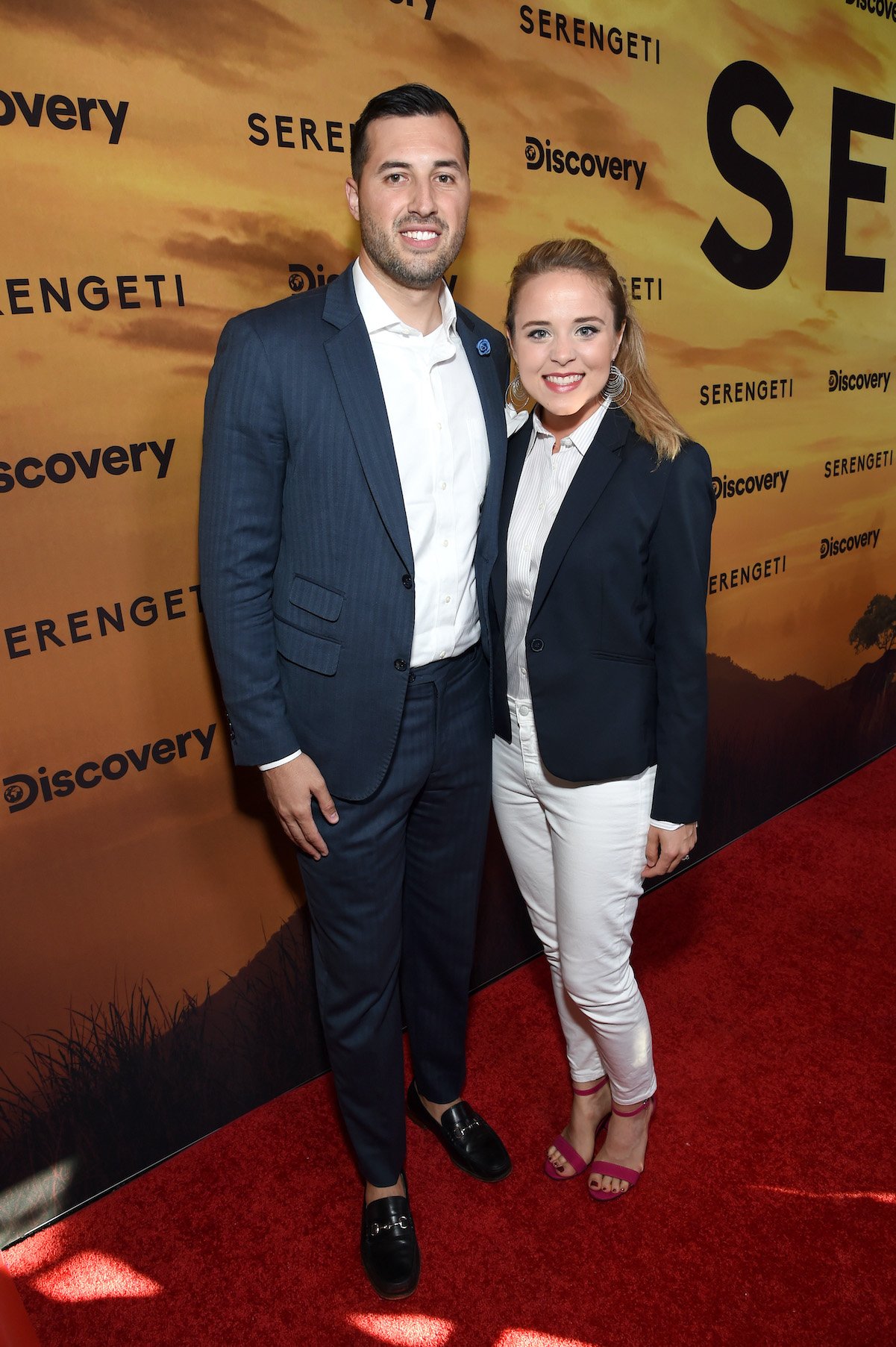 Jinger Duggar and Jeremy Vuolo released a firm statement amid Josh Duggar's child pornography allegations
Last year, rumors swirled that homeland security was investigating Josh Duggar for unknown allegations. The rumors became so hard to ignore that Michelle and Jim Bob Duggar released a statement denying that anyone in their family was under any kind of investigation. Fast forward to May 2021, and Josh Duggar was placed under arrest for two child-pornography-related charges.
The arrest came only days after Josh's wife, Anna Duggar, announced the couple's seventh pregnancy. And when Jinger Duggar and Jeremy Vuolo heard the news, they released a firm statement to their social media. The two spoke out in favor of the justice system.
"We want to make it clear that we absolutely condemn any form of child abuse and fully support the authorities and judicial process in their pursuit of justice," the couple's statement read.
RELATED: How Will the Duggar Family Handle Courtships in the Wake of Josh Duggar's Arrest?
Some viewers think Jeremy Vuolo just called out Josh Duggar in his recent sermon
Vuolo is a pastor, and he often gives sermons where he pulls from events happening in his own life. And Reddit users who listened to Vuolo's recent sermon felt the vibe that Vuolo was specifically calling out Josh Duggar's actions.
In the sermon, Vuolo spoke about the importance of being sensitive and caring toward your wife. "If you are refusing to repent of sin, He may close off the channels of communication," Vuolo said. "You want to treat your wife like that? OK buddy … I'm not gonna listen to you," Vuolo says of God ignoring those who aren't good to their wives.
Reddit users took Vuolo's sermon as a direct call-out to Josh Duggar.
"That is the most passive aggressive shot at Pest I've ever heard. I almost want to applauded [sic] [Jeremy], almost," one user wrote.
"Above anyone, Jeremy has had the best response to the Josh situation," another person commented.
"I think Jeremy is trying to send a message to the public, not necessarily the Duggars, that he's not chill with Josh and aware he's been a terrible, terrible husband to Anna and a hypocritical Christian," someone else suggested.
Various 'Counting On' stars have released statements about Josh Duggar's allegations
Duggar and Vuolo aren't the only two family members who spoke out about the allegations against Josh. Michelle and Jim Bob released a statement the day of their son's arrest, saying in part, "The accusations brought against Joshua today are very serious."
Jessa Duggar and Ben Seewald commented on the arrest as well. "As Christians, we stand against any form of pornography or abuse and we desire for the truth to be exposed," part of the couple's statement read.
Josh Duggar's trial is set to begin on July 6, though the date could potentially change.