'Dune': Director Denis Villeneuve Explains the Film's Relevance Today
The last time audiences saw the gripping work of director Denis Villeneuve was in Blade Runner 2049 in 2017. The introspective direction of the movie combined with Roger Deakins' spellbinding cinematography garnered critics' praises for Villeneuve's vision of the movie. A sequel to Ridley Scott's Blade Runner from 1982, the movie received appreciation for its loyalty to the franchise and the original movie.
This year, Villeneuve is back with another spectacle that will both give its audience a nostalgic release and an otherworldly look into earthly conflicts. With Dune, the director will recreate the world we read about in 1965 and saw in 1984.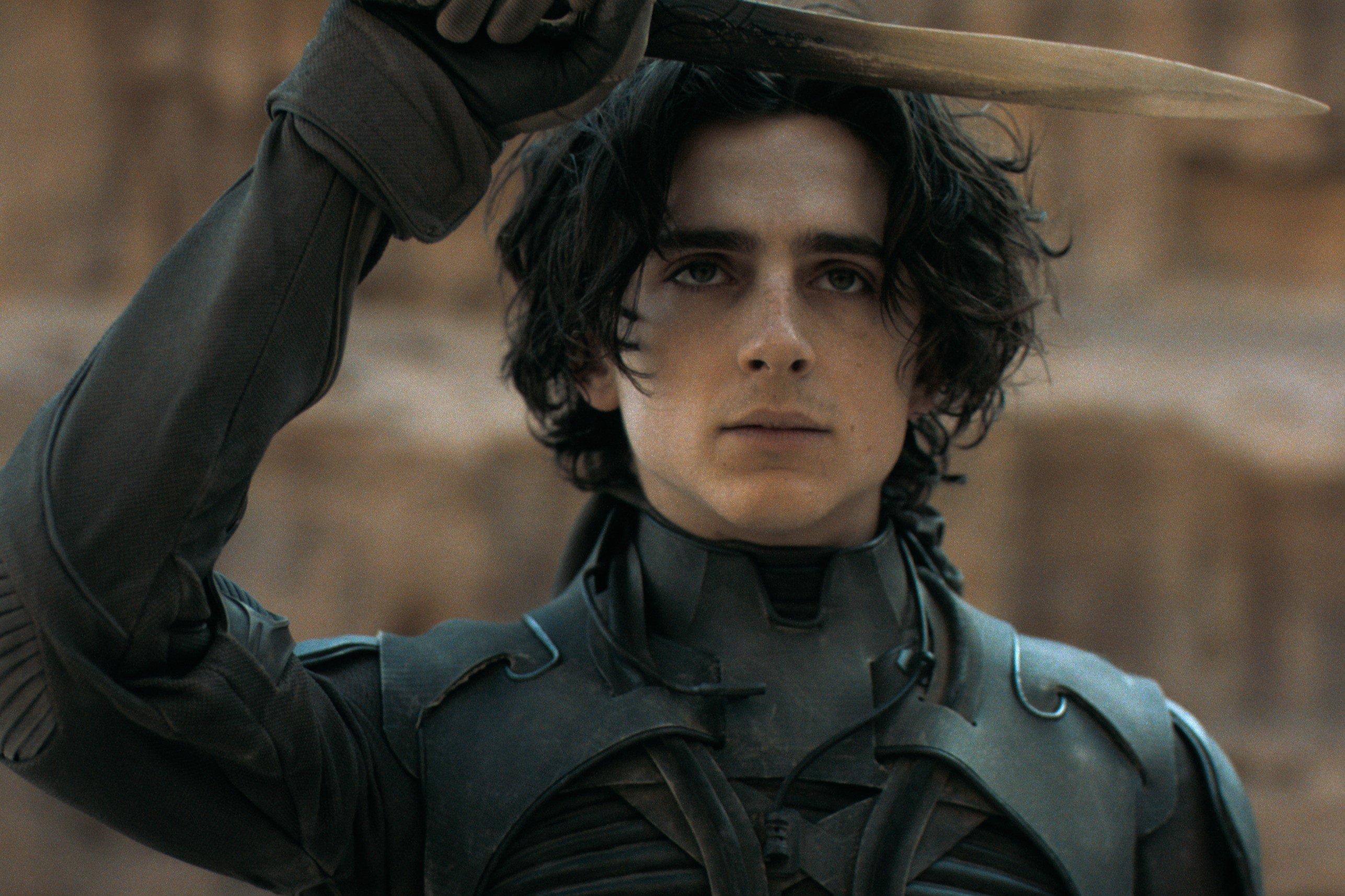 'Dune' is based on Frank Herbert's 1965 novel of the same name
Set in the inhospitable planet of Arrakis, where nothing but a desert spans for miles, Herbert's novel traces the journey of Paul Atreides, a young heir to the ruler of the ocean planet Caladan, Leto Atreides and Lady Jessica. The Atreides knowingly walk into a trap when they take stewardship of Arrakis and the responsibility of mining 'melange' or 'the spice.' The 'melange' is an exclusive substance that can extend human life, intelligence and provide for speedy inter-planetary travel.
The trap is not only that Arrakis is a harsh planet where gigantic sandworms guard 'melange,' but also that a long-standing enemy of House Atreides', House Harkonnen, is already in Arrakis, tasked with the assignment of destroying the Atreides family.
The story takes a turn in such a way that Paul and Lady Jessica escape a Harkonnen attack to find themselves among Fremen, a group of Arrakis natives who live in the deep desert. As Paul discovers his own strengths and powers, owing to her mother's ties with the mysterious superhuman sisterhood, Bene Gesserit, a fight for Arrakis ensues.
The book was set in a distant galactic future in 1965. It focused on several poignant themes of politics, power, exploitation as different houses fought each other for power and one elusive substance. David Lynch adapted the book into a movie, which came out in 1984. Villeneuve has tried to set the science-fiction epic in a way that reflects the realities that people are grappling with today.
Villeneuve thinks 'Dune' is "more relevant" today than in 1965
In an interview with Variety, Villeneuve said that the movie, based on the 1965 novel, is not just, "still relevant," but is "more relevant" today. 
"The exploitation of natural resources that is done because of extreme capitalism and I'm talking about extremes, alright," Villeneuve said. "Then you can see that the forces that will oppose will be sacred and linked with religion — and that is a mix of something that is dangerous and volatile — and it's something the movie is digging into."
Apart from the overarching themes of deep consumerism and exploitation of resources that are battled with political and religious ideologies, the movie is also the story of a young Paul Atreides realizing his potential, more importantly his role in the rapidly shifting power dynamic and fighting for what he knows is right.
"There's also the idea of a character that needs to get rid of the inner-voices coming from his genetic heritage, family heritage, political heritage, and how to find freedom," Villeneuve said. "How Paul Atreides will find his own freedom from this heritage, finding solace and other culture — I think that it is a very beautiful idea and it's at the very heart of Dune."
The movie will release on Oct. 22
After a grand premiere that ended with a standing ovation at the Venice Film Festival, the film is currently riding a high wave. With a couple more festivals, including its recent screening at the ongoing Toronto International Film Festival, the movie will finish this season's film festivals before a theatrical release.
The movie, distributed by Warner Bros, will finally hit the theaters in the U.S. on Oct. 22 and is also slated to release on HBO Max simultaneously.
RELATED: Timothée Chalamet Set-Up a Google Alert For Updates on 'Dune' Pre-Production