'Dune: Part 2': Denis Villeneuve Will 'Go Berserk' With Sequel — It's 'the Main Meal'
If you're like us, you saw Dune: Part One this weekend and are already craving the sequel. Luckily for us, Legendary and Warner Bros. announced on Oct. 26 that Dune: Part Two has been green-lit! This is, as Chani says, only the beginning. Dune: Part Two director Denis Villeneuve always intended for his adaptation of the Frank Herbert book to be a two-parter. And not only does the Dune sequel already have a release date, but Villeneuve also says the movie going to blow part one out of the water.
"Dune: Part One is like an appetizer," Villeneuve said in a recent interview. "And Dune: Part Two is the main meal."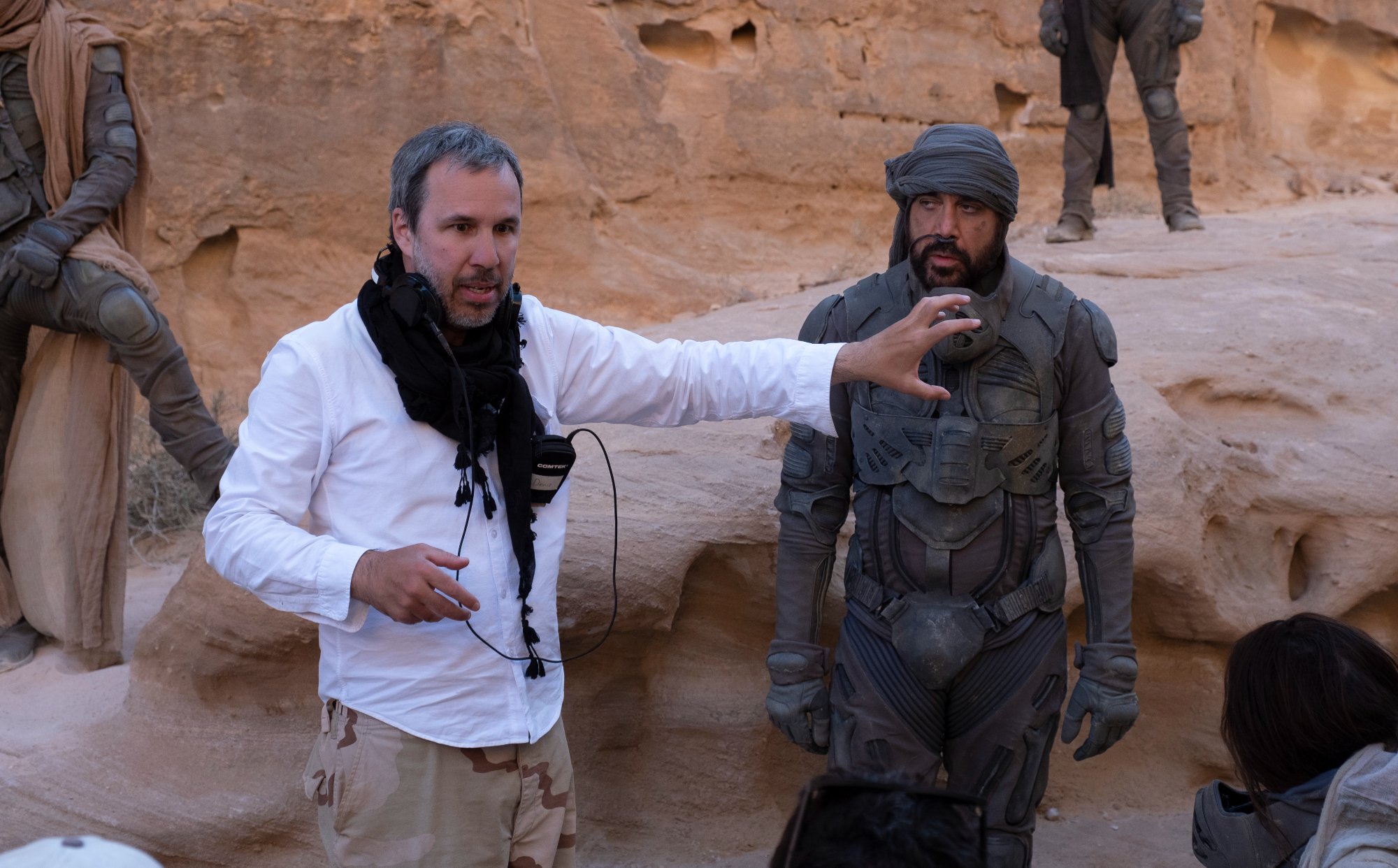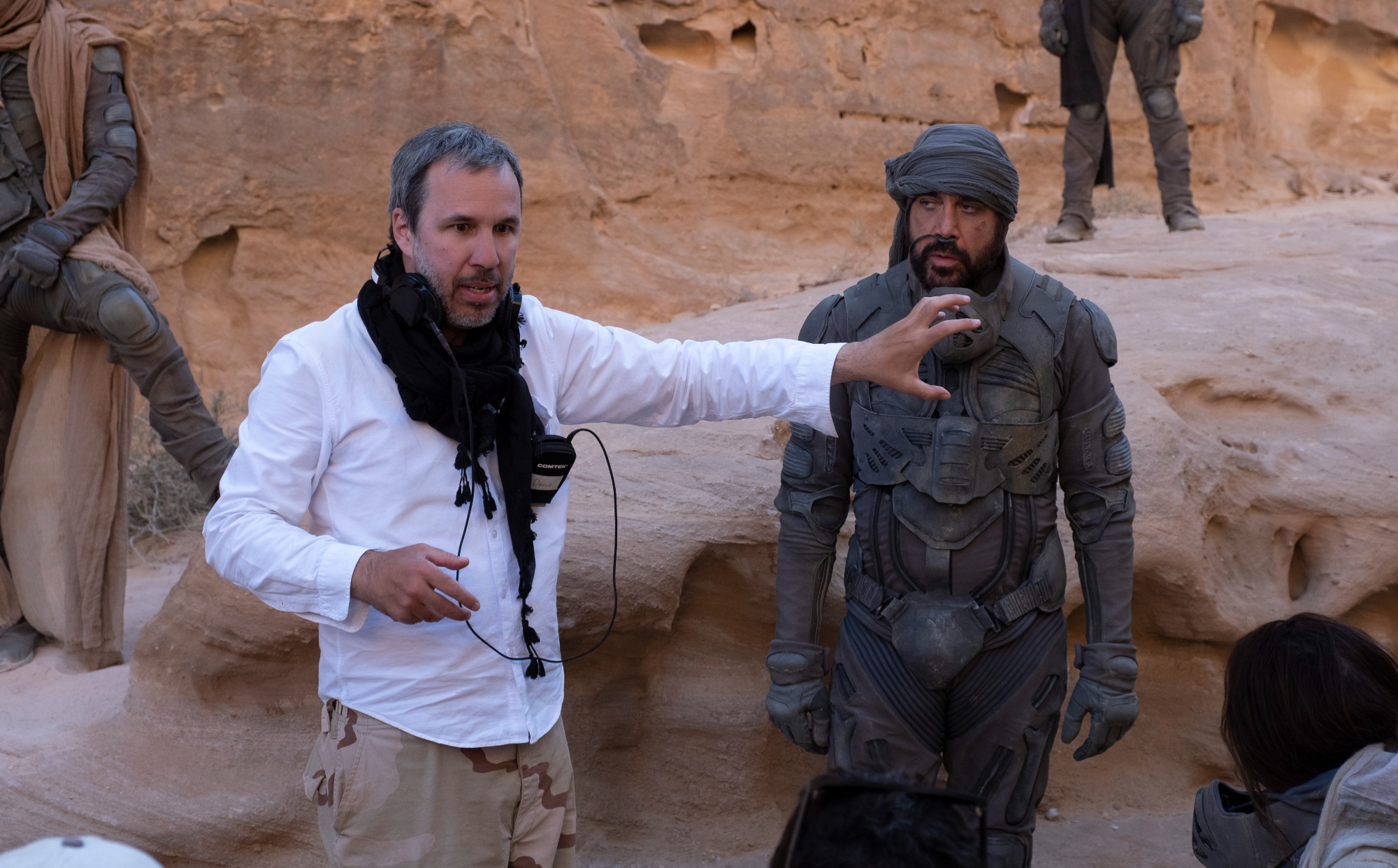 Is 'Dune: Part Two' already filmed?
Villeneuve has dreamed of making a Dune movie his entire life. He read the first Dune book when he was 14 years old. And he designed the whole look of the movie based on how his 14-year-old self imagined Herbert's words in his head while reading. In a video for Vanity Fair, Villeneuve said the Dune Gom Jabbar scene got as close to his teenage imagination as he could get.
Dune was filmed in 2019 and was supposed to come out in theaters Nov. 20, 2020, and then Dec. 18, 2020. The coronavirus (COVID-19) pandemic then pushed the date back to Oct. 1, 2021. It finally came out on Oct. 22, 2021, both in theaters and on HBO Max. But do yourself a favor and see it on the biggest movie screen you can find. You won't want to miss this immersive cinematic experience.
Villeneuve and the Dune cast didn't get to film parts one and two together like the director had wished. But he already had his entire vision in mind for the two-part sci-fi epic. The French Canadian director said at the Venice Film Festival in September 2021 he would be ready to start filming Dune: Part Two fairly quickly, should it be confirmed.
"[If] there's enthusiasm and the movie is green-lit sooner [rather] than later, I will say that I will be ready to shoot in 2022 for sure," he said, according to Yahoo. "I would love [to] because I am ready to go."
RELATED: How 'Dune' Created 'the Voice' Scenes Without Help of CGI
'Dune: Part Two': Denis Villeneuve reveals what to expect
Dune: Part One came out Oct. 22, and Dune: Part Two was confirmed Oct. 26. We'd say that confirmation definitely came sooner rather than later. Legendary and Warner Bros. announced Dune: Part Two will come out Oct. 20, 2023, according to The Hollywood Reporter. Filming will begin in 2022. The sequel will be exclusively released in theaters. Say goodbye to the COVID-era streaming movie premieres.
It seemed all but guaranteed Villeneuve would get to make his Dune sequel. However, before it was locked in, the Oscar-nominated filmmaker told Nerdist Dune: Part One only scratched the surface of the story they're telling. And if you thought part one was good, allow Villeneuve's comments to set your expectations extremely high for Dune: Part Two:
"The tough task here [Dune: Part One] was to do introduce you guys to the world, to the ideas, to this world, to the codes, the cultures, the different families, the different planets. Now once this is done, it becomes an insane playground. So it will allow me to go berserk and really create… I should not say that, but I will say that, for me, Dune: Part One is like an appetizer, and Dune: Part Two is the main meal. … As much as Dune: Part One was by far my most exciting project ever, Dune: Part Two is already getting me more, even more excited. That's all I will say."
Dune: Part One covered the first half of Herbert's first Dune book. The sequel will cover the rest of the plot, which is even more action-packed.
RELATED: 'Dune': Denis Villeneuve Reveals His Favorite Shot and How It Honors Frank Herbert's Book
How many 'Dune' movies will there be?
Villeneuve doesn't want to stop at just two Dune movies. He also wants to make a film adaptation of Dune Messiah, the second book in the Dune series. (Herbert wrote six Dune books total. There are spin-offs written by Herbert's son and others.) The director said at the Venice Film Festival:
"The thing I envision, the adaptation of two books, Dune and Dune Messiah. We decided to split the first novel in two, so now we are at three movies. Those movies are very long to make. For my mental sanity, I decided to just dream about three movies."
However, don't expect Dune Messiah anytime soon. Villeneuve continued:
"But, by the way, I'm not dreaming about Dune Messiah right now. I'm focusing on launching Dune Part One, hoping that will be a part two. That's enough. I mean, doing the first one was by far the most challenging thing I ever done. I think that we were able to bring it to life because we all, me and the team, just did that for two and a half years, full-time, 24 hours a day, seven days a week. We were dreaming about Dune Part One. That's the way I can make cinema. I cannot start to have a long term. I need to be there now and not think too much about the future."
Dune is now in theaters and on HBO Max.