'Dune' Screenwriter Details the Scrapped 'Magnificent' Opening That Was Too Expensive
Denis Villeneuve's 'Dune' could have had a very different opening scene. Screenwriter Eric Roth explains the scene that Villeneuve thought would be too expensive.
Dune is one of 2021's biggest movies. It's making a splash at the Oscars 2022 with a staggering 10 award nominations, including Best Picture and Best Adapted Screenplay. However, some initial ideas didn't ultimately make it into the sci-fi film. Dune screenwriter Eric Roth talked about the "magnificent" opening that didn't make the final cut as a result of the price tag.
'Dune' tells the first part of Frank Herbert's novel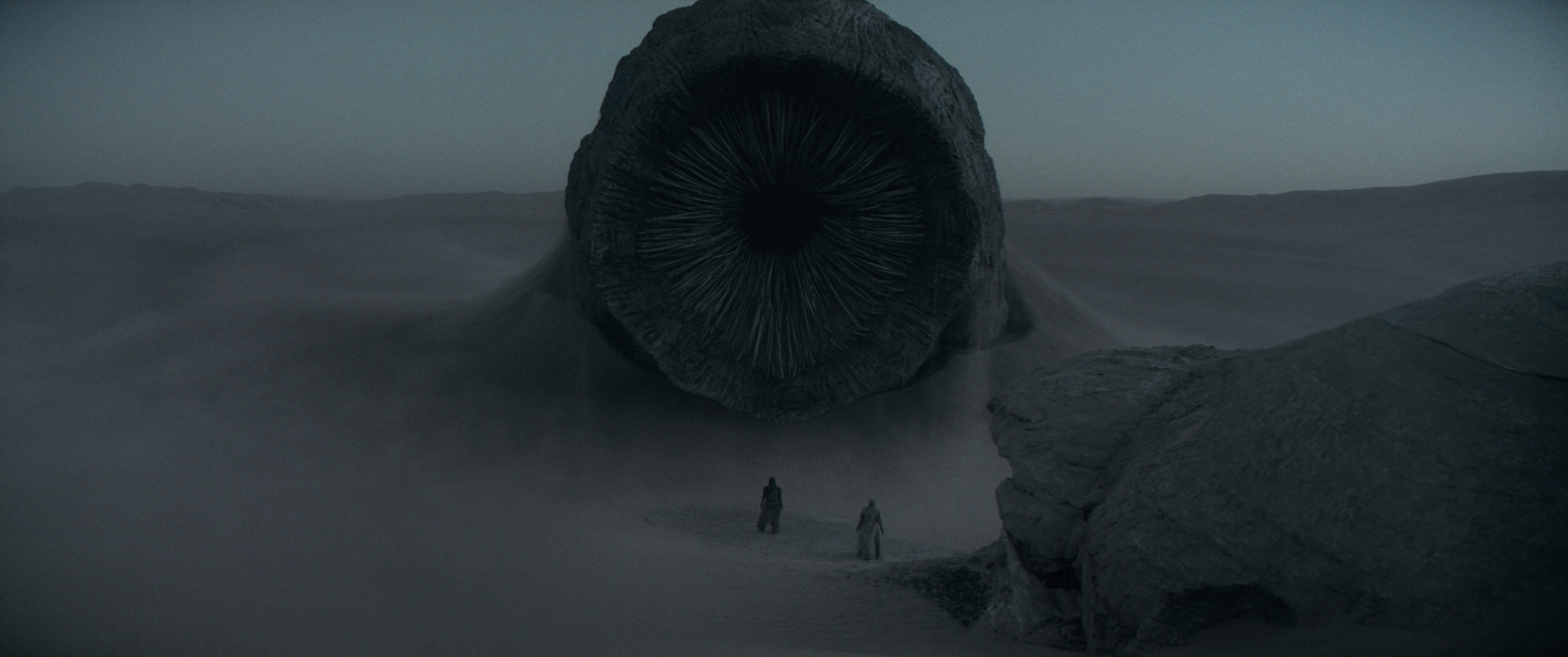 Director and co-writer Denis Villeneuve's adaptation also follows Paul Atreides (Timothée Chalamet). He's an intelligent and gifted young man with destinies that he fails to see. The Atreides family moves to Arrakis, the most dangerous planet in the universe. However, their survival becomes uncertain as outside invaders make a move for the universe's most valuable material that's native to Arrakis.
Villeneuve's Dune is only the first part of the story. As a result, it aims to build a world that many moviegoing audiences may be unfamiliar with. Warner Bros. didn't immediately give the follow-up the green light. However, some viewers simply assumed that it would happen, even though it wasn't a guarantee.
Screenwriter Eric Roth explained the scrapped 'magnificent' opening that would cost too much
IndieWire interviewed Dune screenwriter Eric Roth about the sci-fi epic film. He spoke about his experience working on the film, even though he isn't a big fan of the genre. Nevertheless, Roth still read Herbert's novel as a child. However, he believes that this provided him with an objective approach to co-writing the screenplay.
"That gave me an objective view of it," Roth said. "I grew up in that era, which Dune was part and parcel of — psychedelics and all the things that I lived through. I was a hippie, I have a lot of kids, grandkids. And so I said, 'What the hell, I'll try it. What have I got to lose?'"
Roth continued: "I like Denis. He's done some really good movies, very smart, a visualist. I said, 'I'll give it a whirl, but I might be a bit out there for you people.' I took some risks: some paid off, some maybe should have paid off and didn't."
IndieWire asked Roth about what risks didn't pay off. He explained how he originally wanted to start the movie off, although it ultimately couldn't be put to use.
"Because I'm adventurous, I started the movie with what would seem to be Genesis — 'and God created'— and you think you're seeing the formation of the Earth," Roth said. "And it's Dune, with wild animals, things you've never seen. Denis said, 'This is magnificent, but now we can't afford the rest of the movie.' I don't know if that was his way of saying, 'I don't want to do it!'"
Denis Villeneuve is making his 'Dune' sequel
Dune is an expensive property, especially given its big talent and other tremendously expensive aspects of production. Nevertheless, it wouldn't make sense to only tell the first part of the story. Warner Bros. ultimately gave Dune Part 2 the green light to move forward.
There's a lot more story to tell in Dune Part 2. As a result, other story and visual cuts will have to occur. However, audiences will have the opportunity to further explore this universe and the consequences of characters from the first film. Dune Part 2 is currently set for release sometime in 2023.