'Dune' Star Jason Momoa Opens Up About What Scared Him About the Movie More Than Any Other Film
Actor Jason Momoa has worked on huge projects such as Game of Thrones and Aquaman. More recently, he has loved chatting about Dune. Momoa has frequently spoken very highly about the process and the finished product. However, Momoa recently mentioned in an interview that Dune scared him more than any other film he's ever worked on.
Jason Momoa filmed 'Dune' on-location
Momoa discussed Dune in an interview with Unilad. He compared Dune to his experience working in the DC Extended Universe (DCEU). He explained how he was given visuals to work with. However, Dune truly transported him to other places to film his scenes.
"When I watch Justice League or Aquaman, they'll give you a visual of what it's like, and there's so many beautiful artists doing visual effects," Momoa said. "At the end of it, you're like, 'Wow, this is unbelievable. I can't believe I've went on this adventure!' When I watch Aquaman with my kids, I'm like, 'Wow! It's wonderful to see these worlds.'"
He added: "In Dune, I'm truly in those places. It's just me being so stoked at being in these worlds… there's so many different worlds on this planet and I'm thankful to go to these spots."
Filming 'Dune' scared Jason Momoa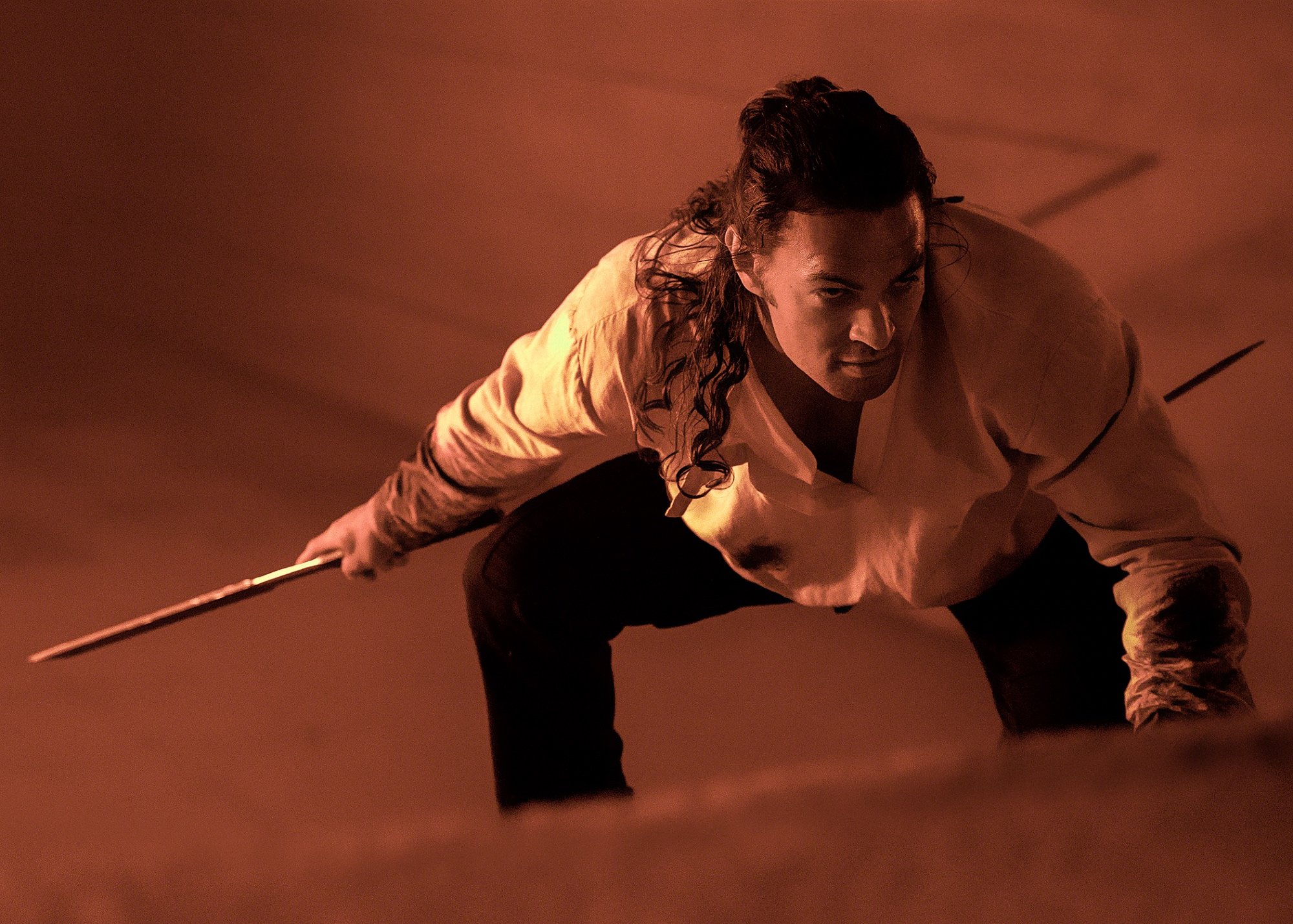 Momoa continued that he's never been more scared working on a project before. However, he specified that the role isn't the cause. Rather, it's his fellow actors that he worked with on Dune.
"I'd say this film probably scared me more than any film I've ever been on," Momoa told Unilad. "It wasn't necessarily the role; it's more my fear, nerves of failure in front of my peers and idols. Being in front of the camera isn't really a problem. Denis is my favourite director in the world, these actors on this movie are the ones I look up to. I'm working with everyone I've ever wanted to work with."
Momoa continued praising Dune and director Denis Villeneuve. However, he's also working with another best friend on Aquaman. As a result, he's an extremely happy man with a highly successful career. That does make him think about what exactly his goals will be in the future.
"Denis is my favourite I've ever worked with, and I'm working with another one of my best friends on my next role, for Aquaman," Momoa stated. "This is the f***ing pinnacle for me. After we talk in 2022 and 2023, I'm pretty much done. I gotta figure out new s*** to do, because this is it – I'll have lived out all my dreams, I gotta come up with new ones."
Warner Bros. day-and-date releases
Dune had its world premiere at the Venice Film Festival. It has played a few other film festivals around the world ever since. The U.S. is one of the last countries to get Dune released theatrically for general audiences to see. It lands in theaters Oct. 22, but will also be debuting on the streaming service HBO Max a day early on Oct. 21.
Dune is only the first half of the story. There isn't any confirmation quite yet regarding Dune part two. Distributor Warner Bros. has said that it will be dependent on the movie's performance. However, its domestic performance could be analyzed via the box office and/or how it does on the streaming platform. Stay tuned for more details.