What 'Dune' Star Rebecca Ferguson Envies About Timothée Chalamet's Acting Career
Critics are raving about Timothée Chalamet and Rebecca Ferguson in Dune. In fact, the sci-fi epic is getting good reviews across the board. The actors play Paul Atreides and Lady Jessica, respectively. And playing the mother/son duo in Denis Villeneuve's movie brought them closer together. While both of their careers are easily labelled successful, there's one aspect of Chalamet's filmography Ferguson is envious of.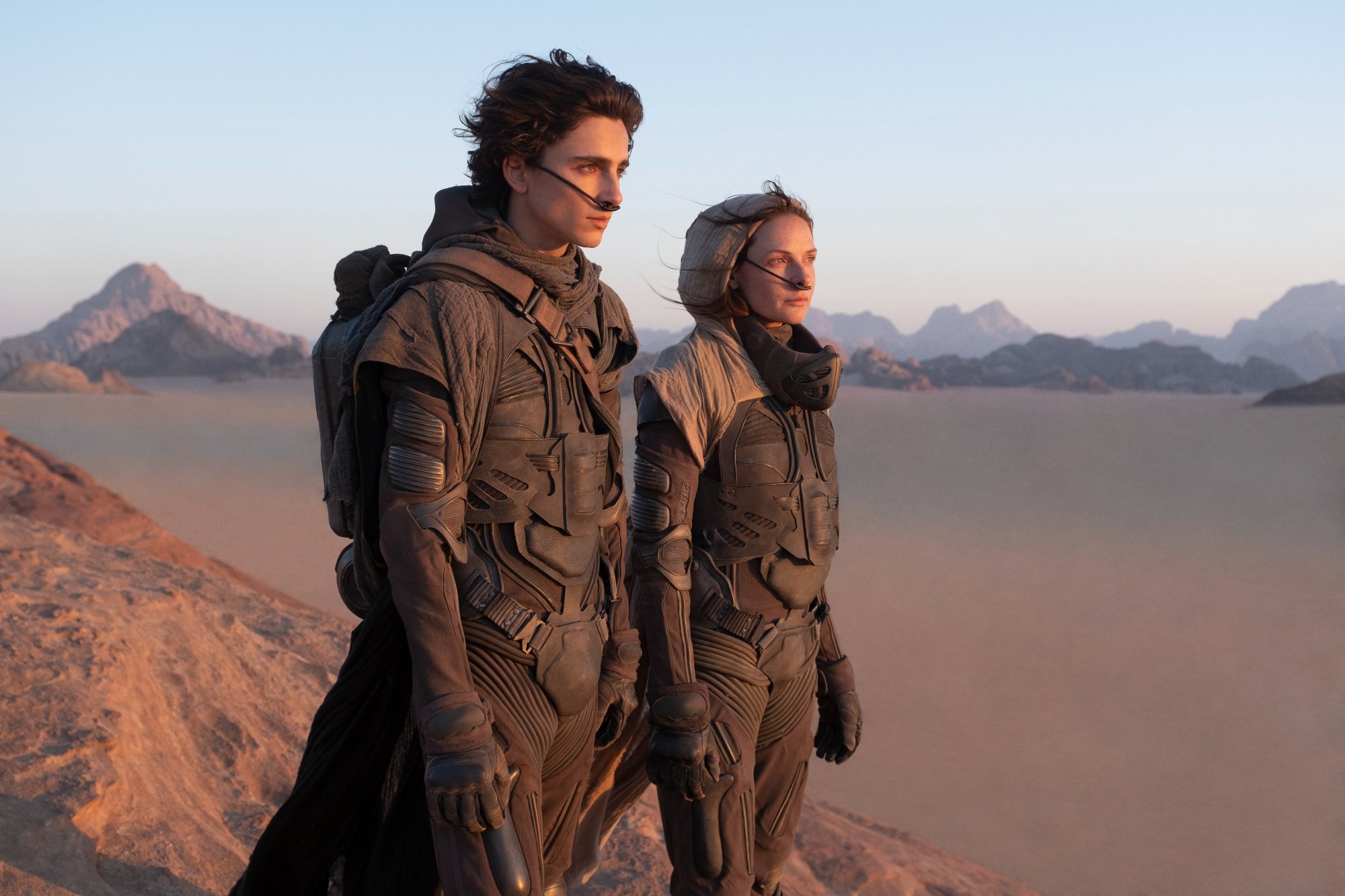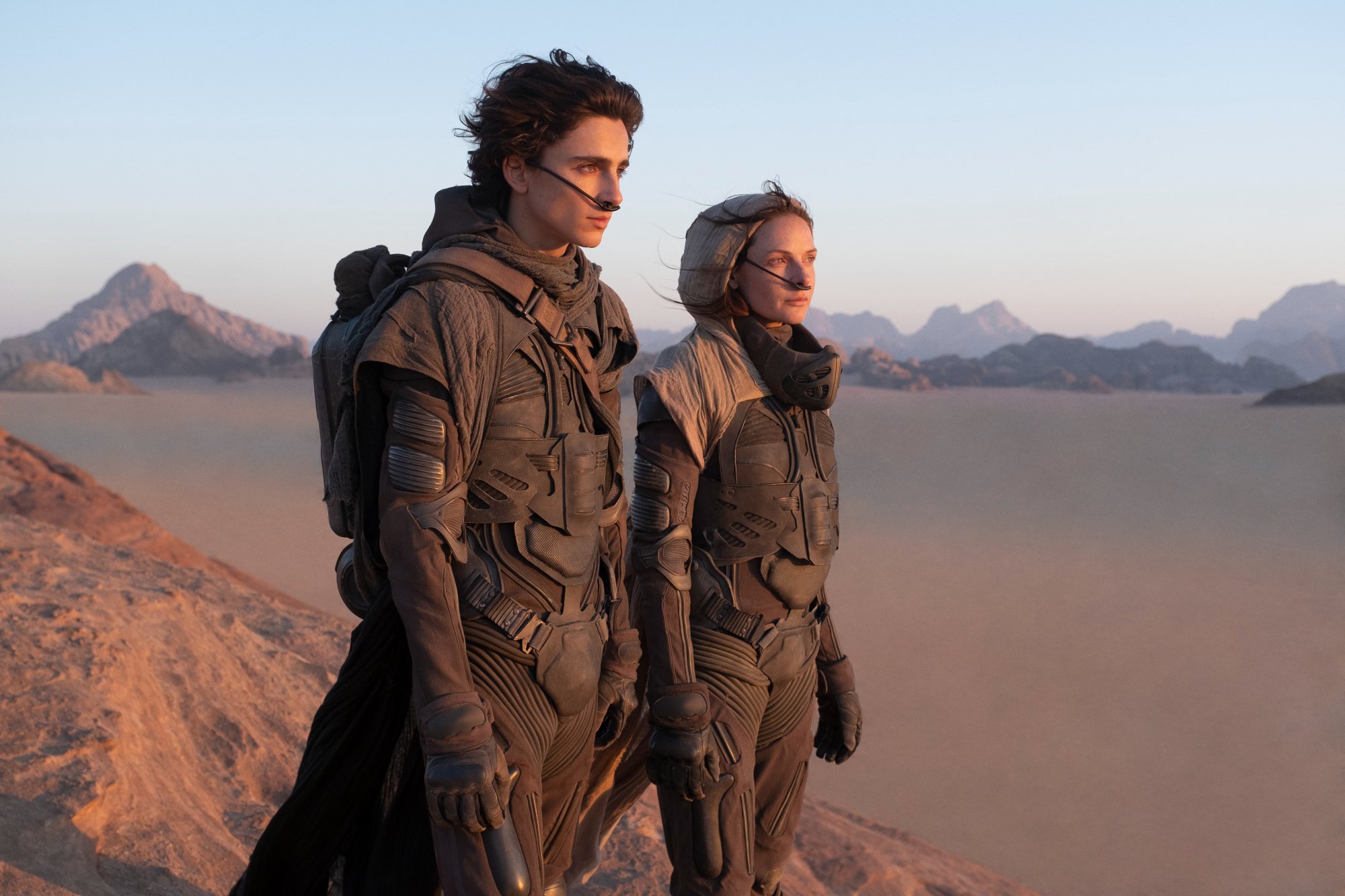 Timothée Chalamet and Rebecca Ferguson in 'Dune' play a mother/son duo
Dune reviews say Ferguson's Lady Jessica is the true star of the movie. Indeed, that's how Villeneuve intended it. Lady Jessica is a main character in Frank Herbert's 1965 novel of the same name. But the Blade Runner 2049 director expanded the role even further in his interpretation. To him, the plot of Dune can't happen without Lady Jessica's defiance of tradition. He told Empire:
"[Screenwriter] Eric Roth said, 'If you had one aspect of the novel you would like me to focus on, what would it be?' I said, 'The women.' The entire story unfolds because of Lady Jessica, because of a decision she made to give birth to Paul instead of a girl [via a breeding program]. She's a fascinating character, one of the most influential and most interesting in the novel."
Ferguson signed onto Dune because of Villeneuve's new take on Lady Jessica. But she almost turned it down originally because it felt too similar to her past roles.
RELATED: 'Dune' Star Rebecca Ferguson's First Acting Job Had a Surprising Twist
Rebecca Ferguson wants to do more indie films
Since her breakout film role in Mission: Impossible – Rogue Nation, Ferguson feels she's played leading ladies that always come second place to male leads. She told Variety she feared Dune would add to that list. Now that she has finally stepped into the leading role she was craving, Ferguson wants to evolve her filmography. And she learned a lot from Chalamet on this front while filming Dune. Ferguson said:
"Timothée and I had a great conversation one day. He was explaining what it felt like to be coming into the enormity of this movie, a possible new bloody 'Star Wars'-level franchise, when he comes from indies and smaller sets," she says. "His technique and process became very different due to the independence of his films. I come from a world of enormous projects; I haven't done indies. I'm seeking where he's come from."
Dune will undoubtedly become a franchise, which will mark Chalamet's first franchise ever. And with so many big-name films on her resume (she'll be part of Mission: Impossible for the foreseeable future), Ferguson is eager to dip her toes into the indie film world like her co-star.
After Dune, Ferguson will be seen in Mission: Impossible 7 and 8 and Wool on Apple TV+. Chalamet has two films currently out in theaters: Dune and Wes Anderson's The French Dispatch. And he'll next star was Willy Wonka in Wonka. Dune is now in theaters and on HBO Max.