'Dune's HBO Max End Date Is Sooner Than You Think — Why You Should Still See It in Theaters
'Dune' is on HBO Max for a limited time only. Here, get 'Dune's HBO Max end date and learn why Denis Villeneuve really, really wants you to see it in theaters. Money has nothing to do with it.
Denis Villeneuve's Dune came out in theaters and on HBO Max on Oct. 22. But as with all of HBO Max's 2021 movie debuts, it's on the streaming service for a limited time only. This is good, as Villeneuve was not excited about Dune debuting on small screens. (If you've seen it in theaters already, you understand.) But Dune's HBO Max end date is soon approaching. Here's everything you need to know about what will happen after it's no longer available on streaming, the criticism Warner Bros.' streaming decision caused, plus what Villeneuve thinks is the best way to watch Dune.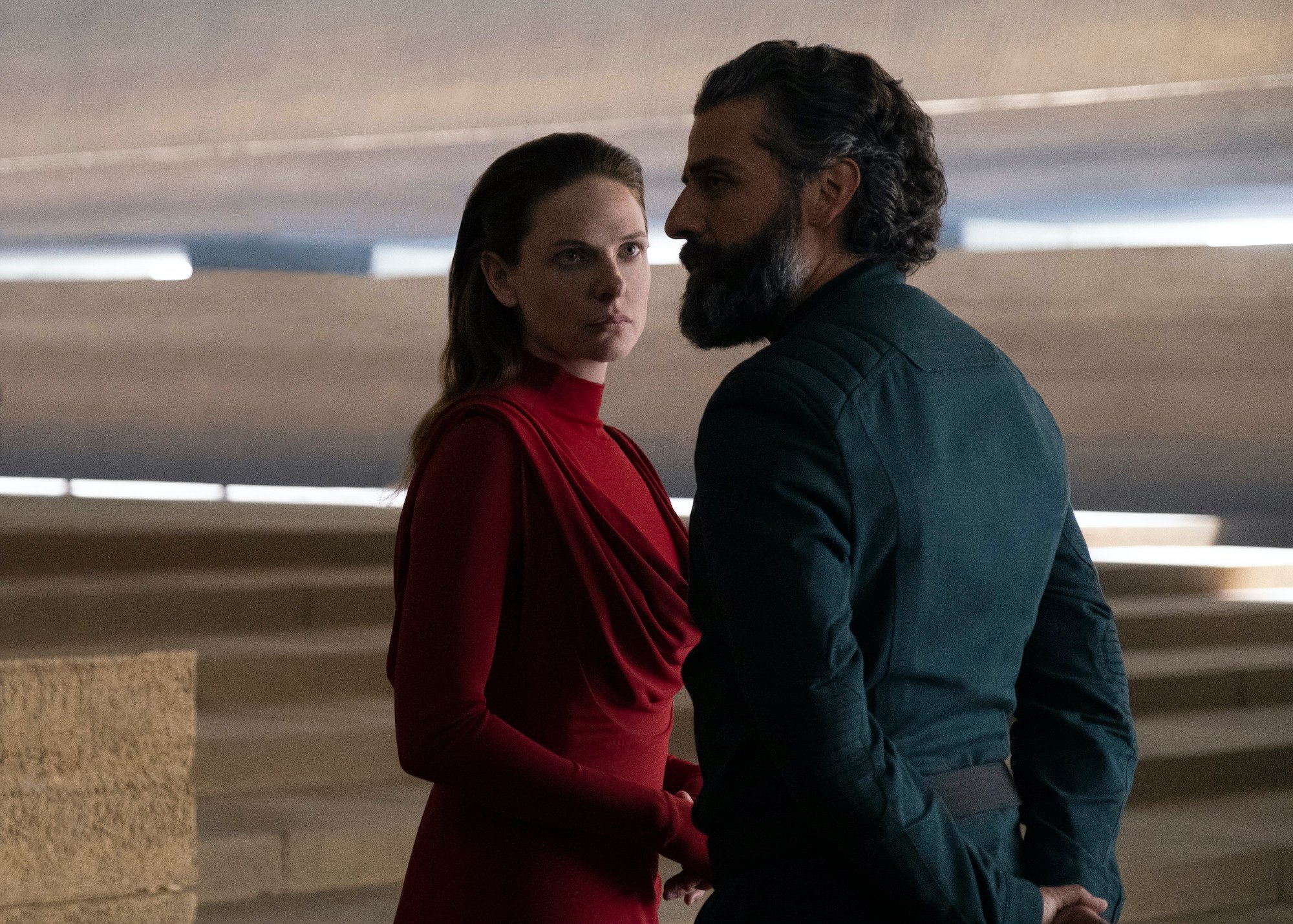 'Dune's HBO Max end date
When the coronavirus (COVID-19) pandemic shut down movie theaters, streaming services got creative. Each streaming platform devised its own way to release projects during the pandemic. For WarnerMedia's HBO Max, there are two different plans available: one with ads, and one ad-free. Subscribers to the ad-free service get access to all of HBO Max's film debuts. But the movies are only available for a limited time.
In December 2020, Warner Bros. sent shockwaves throughout the industry when it announced all of its 2021 film releases would debut in theaters and on HBO Max the same day. Production studios and filmmakers were not given advance notice of this decision. Legendary Entertainment produced Dune alongside Warner Bros. And the company was not pleased with the decision.
According to Deadline, Legendary was ready to let Netflix buy Dune for $250 million, but WarnerMedia blocked it. And then, Villeneuve himself wrote an essay for Variety in which he slammed WarnerMedia's decision to release Dune and other movies on the streaming service. He wrote:
"I learned in the news that Warner Bros. has decided to release Dune on HBO Max at the same time as our theatrical release, using prominent images from our movie to promote their streaming service. With this decision AT&T has hijacked one of the most respectable and important studios in film history. There is absolutely no love for cinema, nor for the audience here. It is all about the survival of a telecom mammoth, one that is currently bearing an astronomical debt of more than $150 billion. Therefore, even though Dune is about cinema and audiences, AT&T is about its own survival on Wall Street. With HBO Max's launch a failure thus far, AT&T decided to sacrifice Warner Bros.' entire 2021 slate in a desperate attempt to grab the audience's attention."
Nevertheless, Dune debuted on HBO Max and in theaters on Oct. 22, with a special preview made available on Oct. 21, 2021 at 6 p.m. ET. Dune's HBO Max end date is Nov. 21. Dune: Part Two will have an exclusive theatrical release and will come out Oct. 20, 2023.
How long will 'Dune' be in theaters?
Warner Bros. will not continue its streaming debuts in 2022. Films like The Batman, Black Adam, and The Flash will all have exclusive theatrical debuts in 2022.
Naturally, Dune will be in theaters longer than it will be on HBO Max. It will likely stay in theaters for 45 days, meaning Dune could leave theaters in early December. And despite Villeneuve's justified concerns, its streaming release didn't appear to ruin its box office success. Up until Marvel's The Eternals hit theaters on Nov. 5, Dune was the No. 1 movie in the world. According to Forbes, Dune has made $83.95 million domestically since its release and $330 million worldwide. Its budget was $165 million. According to Samba TV, 1.9M US households watched Dune on HBO Max over its opening weekend.
If it weren't for the pandemic, moviegoers would be much more confident in the safety of going to the movies and it likely would have made more. Given it's a pandemic-era release, this gross was enough to warrant a sequel.
What's the best way to watch 'Dune'?
All things considered, Dune's release was a success. But remember the director prefers people to see it for the first time in theaters, as does the cast. Dune's social media campaign now features stars Rebecca Ferguson, Zendaya, and more urging people to see Dune in theaters so they don't miss the landmark cinematic event.
It is true that the visuals of Villeneuve's sci-fi epic are best seen on the biggest screen possible. In his essay for Variety, Villeneuve said his team intended for it to be an unforgettable night at the movies.
"Dune is by far the best movie I've ever made," Villeneuve wrote. "My team and I devoted more than three years of our lives to make it a unique big screen experience. Our movie's image and sound were meticulously designed to be seen in theaters." He continued:
"Since the dawn of time, humans have deeply needed communal storytelling experiences. Cinema on the big screen is more than a business, it is an art form that brings people together, celebrating humanity, enhancing our empathy for one another — it's one of the very last artistic, in-person collective experiences we share as human beings."
If you haven't seen Dune yet, do yourself a favor and see it in Imax. It was made to be consumed in the largest medium possible. Seeing it in any movie theater will do, and it will help movie theaters stay open following a tough year. But if you want to feel truly immersed in the world Villeneuve created inspired by Frank Herbert's novel, see it in Imax. Twenty years from now, you'll want to be able to say you were there when it first came out.