Dwayne Johnson Announces He Won't Use Real Guns on Set After Fatal Alec Baldwin 'Rust' Accident
Johnson is nixing real firearms on all his sets. He says they'll add effects in post-production if necessary.
Dwayne Johnson has announced that he will no longer use real guns on the sets of his films. The Jungle Cruise star's comments come after Alec Baldwin accidentally shot and killed his cinematographer on the set of Rust. Here's what Johnson had to say. 
The actor made the comments at the 'Red Notice' premiere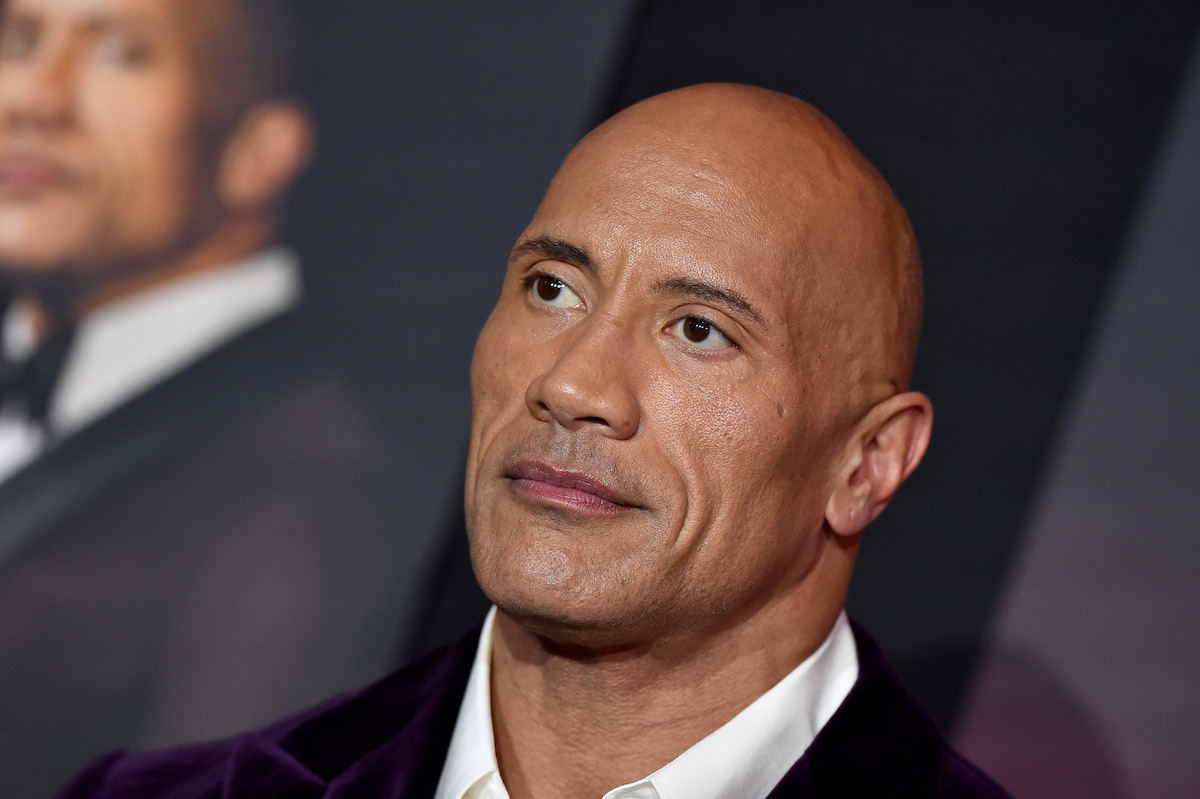 The accidental Alec Baldwin Rust shooting that killed Halyna Hutchins and wounded director Joel Souza on October 21, 2021, started an industry-wide discussion about on-set safety. 
In the midst of it all, Netflix's new star-packed action flick Red Notice premiered in Los Angeles on November 3, 2021. And star Dwayne Johnson, fresh off the success of Disney's Jungle Cruise, said he's already determined to do something about gun safety in movies. 
"First of all, I was heartbroken," Johnson told Variety. "We lost a life. My heart goes out to her family and everybody on set. I've known Alec, too, for a very long time."
Johnson continued, saying that he will be eliminating the use of real guns in any film he is associated with. Moreover, he says his production company with Dany Garcia will also ditch real firearms. 
"I can't speak for anyone else, but I can tell you, without an absence of clarity here, that any movie that we have moving forward with Seven Bucks Productions — any movie, any television show, or anything we do or produce — we won't use real guns at all," the actor said.
Johnson explained that he would be using rubber guns and post-production effects – regardless of the cost. "We're going to switch over to rubber guns, and we're going to take care of it in post," he said. "We're not going to worry about the dollars; we won't worry about what it costs."
Dwayne Johnson acknowledges that 'accidents do happen' 
While stressing that he's "proud of" the safe sets he's worked on, Johnson did admit that accidents happen. Therefore, measures need to be taken to ensure workplace safety. 
"I love the movie business," Johnson told Variety. "There are safety protocols and measures that we have always taken in the movie business and we take very seriously, and these sets are safe sets, and we're proud of that. But accidents do happen. And when something like this happens of this magnitude, [that is] this heartbreaking, I think the most prudent thing and the smartest thing to do is just pause for a second and really re-examine how you're going to move forward and how we're going to work together."
Johnson concluded that the new measures he's taking are final. "Any movie we do that Seven Bucks does with any studio, the rule is we're not going to use real guns. That's it," Johnson said.
Dwayne Johnson's 'Red Notice' debuts on Netflix November 12, 2021
Red Notice will get a limited theatrical release on November 5, 2021. Additionally, it begins streaming via Netflix on November 12. The action comedy film stars Dwayne Johnson, Gal Gadot, and Ryan Reynolds in an international art theft caper. 
Johnson will appear in the title role of Black Adam in July of 2022. He's also currently developing a sequel to Disney's enormously successful summer hit Jungle Cruise with Emily Blunt. 
To sum up, any and all future movies will be gun-free for Dwayne Johnson. And that's a solid step in the right direction for gun safety on set.