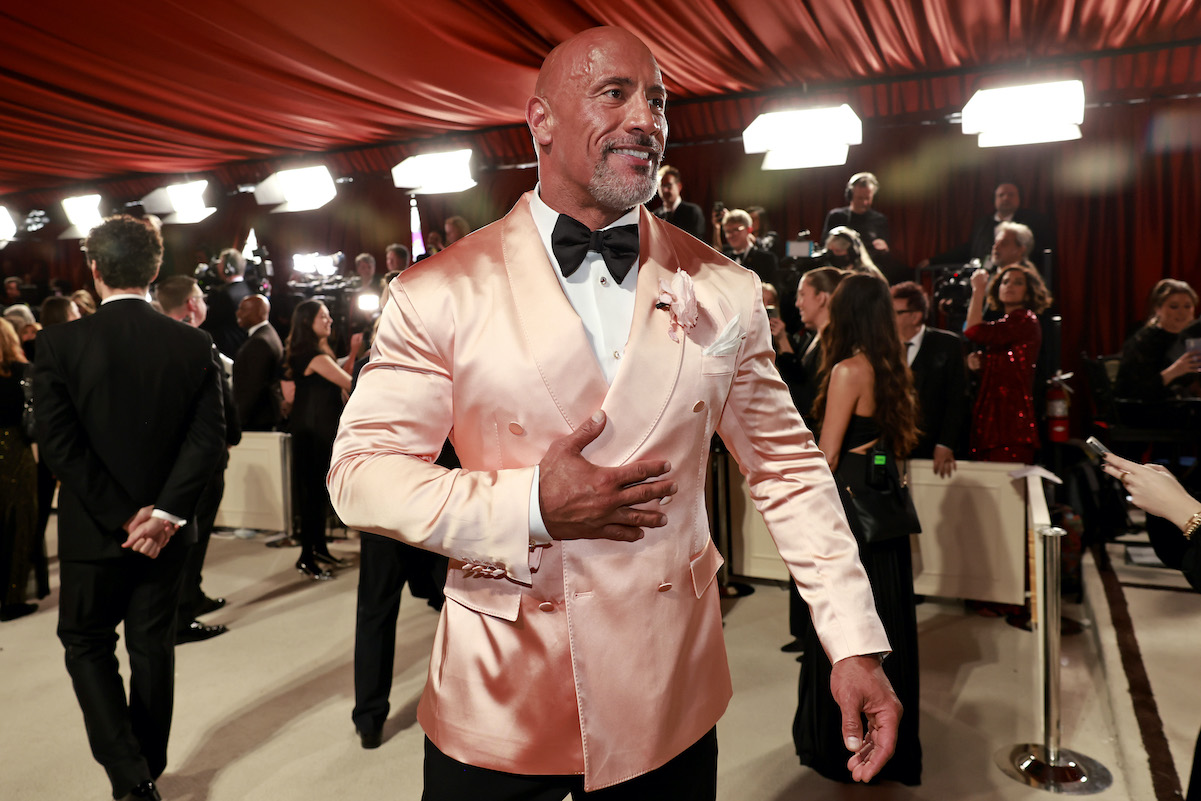 Dwayne Johnson
Dwayne Johnson is an actor, producer, and former pro-wrestler also known as The Rock. The Hollywood A-lister has starred in more than 50 movies, including Jumanji: Welcome to the Jungle, Journey 2: The Mysterious Island, and G.I. Joe: Retaliation. He also voiced the character Maui in the Disney animated hit Moana.
But the former Miami Hurricanes football player's first claim to fame was as a WWE wrestler. During his eight years in the ring, he earned a loyal fan base for his magnetic personality, signature eyebrow raise, and catchphrase, "Can you smell what the Rock is cooking?"
Johnson's stardom only rose as he segued to the big screen. Over the past two decades, the prolific actor has appeared in a spate of Hollywood blockbusters, from the action/adventure flick The Mummy Returns to installments in the Fast and the Furious franchise to Disney's Jungle Cruise.
---
Full name: Dwayne Douglas Johnson
Born: May 2, 1972
Hometown: Hayward, California
Height: 6'4″
Net worth: $800 million
Spouse: Lauren Hashian (m. 2019), Dany Garcia (m. 1997-2008)
Kids: Tiana Gia Johnson, Jasmine Johnson, Simone Alexandra Johnson
Top movies: Moana, Jumanji: Welcome to the Jungle, Journey 2: The Mysterious Island, G.I. Joe: Retaliation
Fun facts: After winning a national championship with the University of Miami football team and earning a criminology degree, Johnson aspired to play in the NFL or work for the CIA.
---
Featured Articles:
Dwayne Johnson's Biggest Tattoo Is Also the Most Meaningful
---
Dwayne Johnson Wasn't the Only Wrestler in His Family
---
'Jungle Cruise' Actors Dwayne Johnson and Emily Blunt Warned by Disney to Tone Down Sex Toy Banter
---
The Rock Weighs in on the Celebrity Hygiene Discussion and Reveals His Own Habits
---
Follow Dwayne Johnson on Instagram and Twitter.
Read more about Dwayne Johnson's acting career and personal life. Plus, stay up to date on his latest projects: