Dwayne Johnson Explains Why He Wanted 'Jungle Cruise' Director Jaume Collet-Serra To Handle 'Black Adam' Too
Dwayne Johnson is currently promoting his latest film, Disney's Jungle Cruise, but that doesn't mean he isn't thinking about future projects. The Hollywood titan has also been working on the upcoming DC Comic flick Black Adam, which is set to release in 2022.
Although details about Black Adam are sparse, what is known is that Johnson has been working out like crazy to perfect his physique for the role. Johnson also lobbied hard for Jungle Cruise director Jaume Collet-Serra to direct Black Adam, which says a lot about his trust in the director.
Some might wonder why Johnson would want to use the same director for two completely different films, but there is a method to his reasoning.
Dwayne Johnson selected the 'Jungle Cruise' director to work on 'Black Adam' too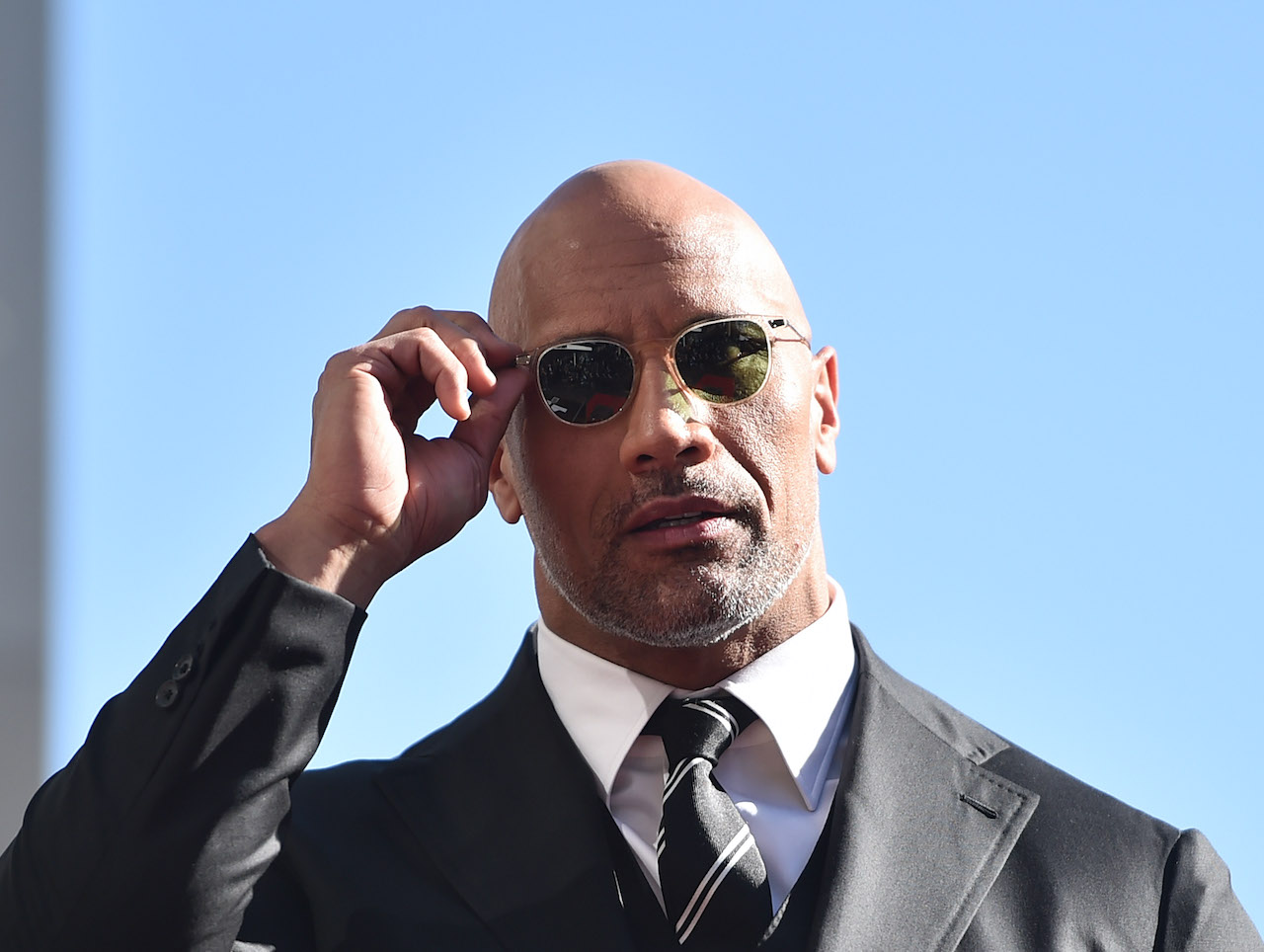 Johnson explained why he wanted Collet-Serra for Black Adam during a recent interview with ComicBook.com, paying respect to the director's distinguished pedigree.
"I think what myself and Hiram [Garcia] saw is exactly what Emily saw, which is someone who is a passionate director," he said. "He comes from an ilk of very talented Spanish filmmakers of this era in time and a generation that's so respected."
He loves Jaume Collet-Serra's ability to create worlds 
Getting more specific, Johnson noted that Collet-Serra has an innate ability to create immersive worlds that engage viewers from every angle. He knew he wanted that same level of detail in Black Adam.
"And also, he builds worlds," Johnson added. "He does that incredibly well as you've seen now with Jungle Cruise, and he can take the backdrop and the setting of something that's massive and enormous in terms of a world-building, and still make these moments feel very, very intimate, which you saw with Emily and I," he said. "So you can imagine, then, what he will do with Black Adam. I've shared so many pictures with Emily, on-set of Black Adam."
Dwayne Johnson feels like 'Black Adam' is a huge opportunity 
Given his strong work ethic and drive for success, it makes sense why Johnson wants a director he can trust to work on Black Adam. Johnson was in the conversation for the role for over 10 years, and now he feels like he has the perfect opportunity to make the movie a major moment.
"Black Adam has all the powers of Superman, but the difference is he is blessed with magic," Johnson told The Hollywood Reporter. "And also, by a code of ethics in the world of superheroes, they don't kill the bad guys, but Black Adam does. There were a lot of elements like that that made me feel this is a real opportunity here. I felt like everything that I had done in the past in terms of my career, all the movies that I had done over the decades, even the ones that didn't do well, all led to this particular role."
Jungle Cruise plays in theaters on July 30. 
RELATED:
Related post url: