Dwayne Johnson Had Food Poisoning and Heatstroke While Filming His Part in 'The Mummy Returns'
Dwayne Johnson is one of the few Hollywood icons who doesn't need much of an introduction. Anyone who's seen a movie in the last decade will have seen him on the screen somewhere. From his days in the WWE as The Rock, to his first movie role, and on to his most recent, everyone knows who Johnson is. What people may not know is that Johnson's first movie role was a tough one, and not just because it was his first movie role. That's because when Dwayne Johnson filmed The Mummy Returns, he had both food poisoning and heatstroke.
Johnson's first movie role was in 'The Mummy Returns'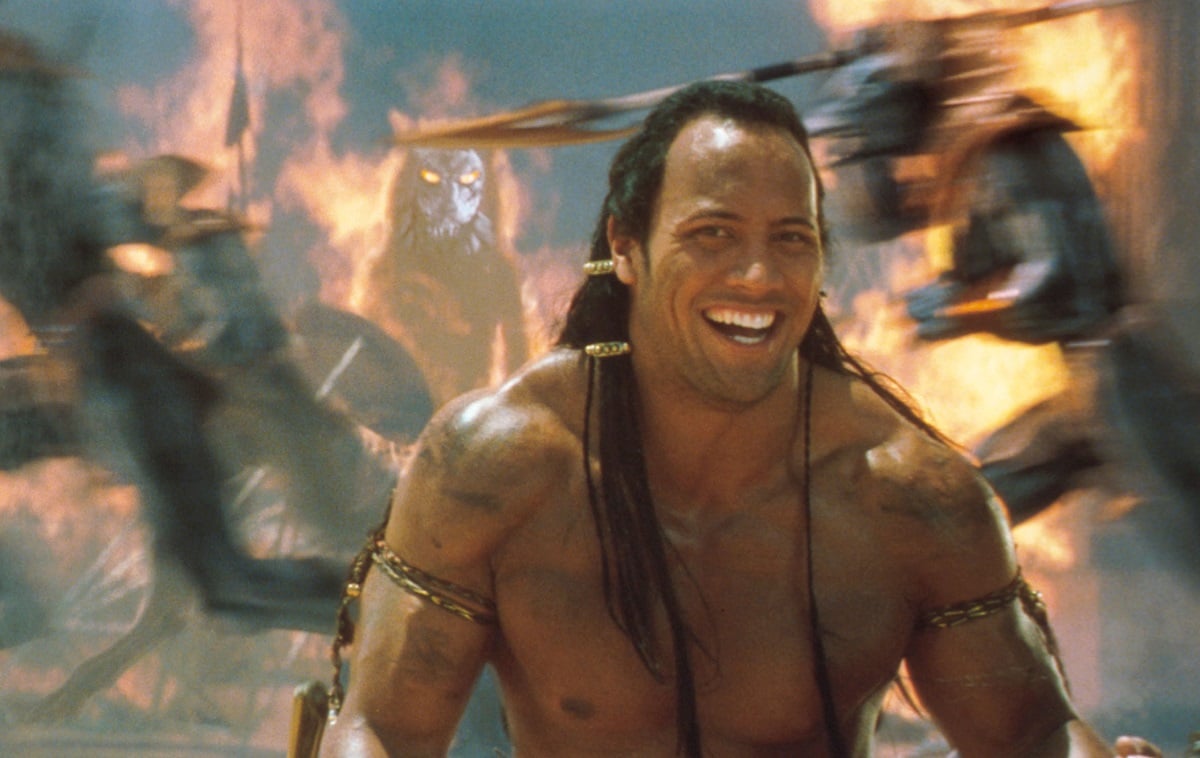 The Mummy Returns was the sequel to the audience favorite The Mummy, which starred Brendan Fraser. The Mummy Returns picked up eight years after the events in the original movie. Rick O'Connell, played by Fraser, had married Evelyn (Rachel Weisz), and they had a son named Alex. When Alex messed with an ancient Egyptian artifact, it spurred into motion an adventure that took the family all the way from London to Egypt. They once again faced off against Imhotep, who was played by Arnold Vosloo. 
One of the complications was the revival of the cursed Scorpion King, played by Johnson. According to EW, Johnson's role was relegated to a prologue in which he sold his soul and was cursed, and then at the end of the movie, when his head was digitally attached to a monster's body. 
Johnson didn't have much screen time. Even so, Universal wanted to use his star power and charisma to promote the movie. He was featured in all the promo materials, as well as in the trailer. Even before his first movie role, Johnson garnered a lot of attention, and Universal put it to use. 
As a result, his role was pretty hyped up. While it might have come across as under-delivered, the response meant that 2002's The Scorpion King, in which Johnson played the leading role, was pretty highly anticipated.
Things could have gone a lot differently, though.
Dwayne Johnson was sick while filming 'The Mummy Returns'
EW reports that Johnson only had one day to actually film. He flew into Morocco on a Wednesday, got all his make-up and costuming figured out on Thursday, and had to film his shots on Friday. On that Saturday, he had to fly back to Detroit for a WWE engagement. 
With limited time to get the principal photography done, there was a lot on Johnson's shoulders. Additionally, people were wondering how well he would do in his first movie role. (He had appeared on television before, and did perform on the WWE, but movie roles are a different animal.)
Stephen Sommers, the director of both The Mummy and The Mummy Returns, said that Johnson was incredibly sick during filming. He was dealing with both heatstroke and bad food poisoning. It was soaring above 110 degrees and everyone was in "shorts and tank tops." Not Johnson, though. He was burrowed under blankets, shivering.
Sommers was understandably concerned, not only for Johnson personally but also because they only had one day to film. As soon as the "action" call came, though, Johnson would throw off the blankets and get the job done. Sommers called him a mess, but that he "gutted it out."
Johnson learned Ancient Egyptian for the role
Not only did he have to work through being sick, but Johnson also learned enough Ancient Egyptian to play the part. That's no small feat.
He also never actually met Brendan Fraser on set. The only time he shared the screen with the Scorpion King was when he was a cursed creature. They later appeared together on press tours, though.
Clearly, Johnson powered through some real obstacles for his first movie role — and his hard work and determination certainly paid off.