Dwayne 'The Rock' Johnson Is Not in the Camp of Celebs Who Don't Shower
As celebrity hygiene habits grabs headlines, The Rock has weighed in on his showering regimen. Dwayne Johnson is pro-shower.
In recent weeks, a brand-new controversy has started swirling in Hollywood. A wave of celebrities have opened up, revealing their bathing habits — and some fans have a lot to say. Most notably, a number of high-profile Hollywood celebs have admitted that they don't bathe or shower on a regular basis. Still, one of the world's biggest stars recently went on the record to state that he's the opposite of those stars who don't bathe, and in fact, he prefers to wash himself three times each and every day. For Dwayne "The Rock" Johnson, cleanliness is totally non-negotiable. 
Dwayne Johnson admitted that he showers three times per day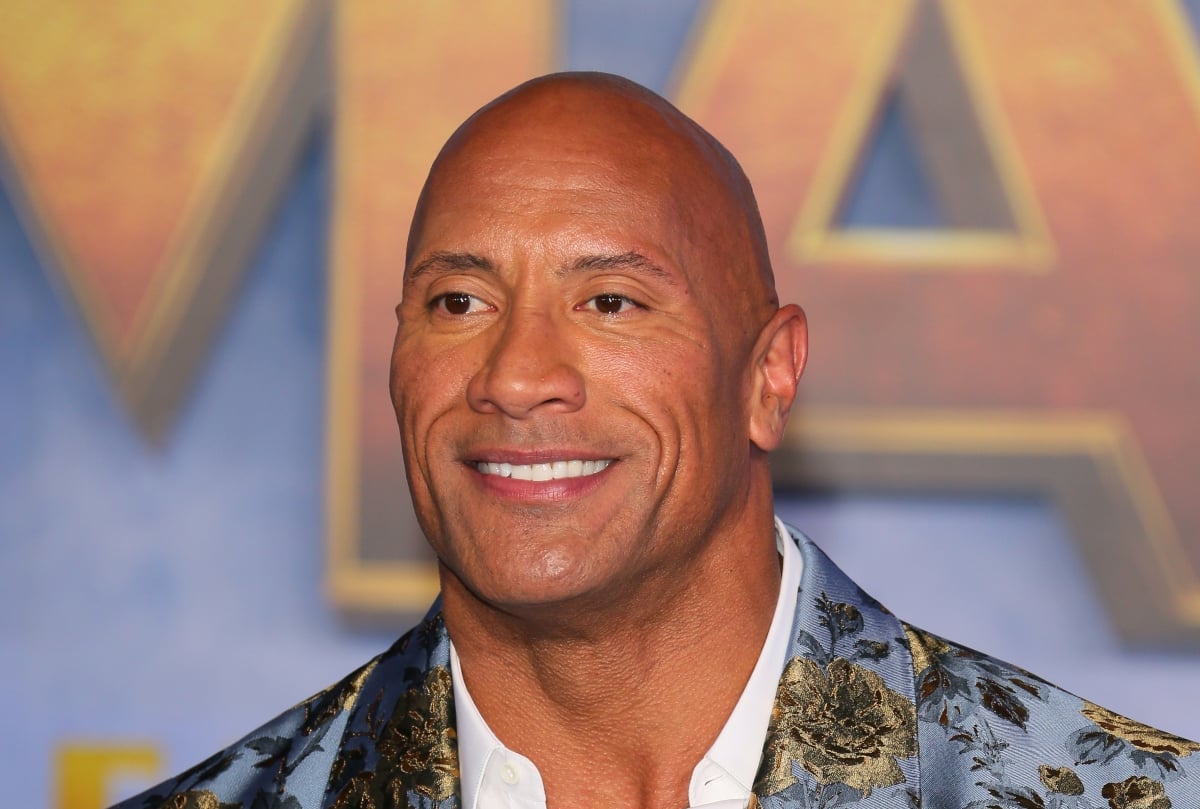 Johnson is a former wrestler who has become better known in recent years as a major action star. He's also, admittedly, very picky about his own personal hygiene. Recently, Johnson opened up on Twitter, admitting that he likes to shower up to three times every day. "I'm the opposite of a 'not washing themselves' celeb," Johnson detailed. "Shower (cold) when I roll outta bed to get my day rollin'. Shower (warm) after my workout before work. Shower (hot) after I get home from work. Face wash, body wash, exfoliate and I sing (off key) in the shower." 
Jake Gyllenhaal made waves with his bathing admission
Johnson's shower admission was in response to a Twitter thread about stars who have gone on the record to state that they don't often bathe. Notably, Jake Gyllenhaal recently revealed that he believes that the human body "naturally" cleanses itself. As he revealed to Vanity Fair, "More and more I find bathing to be less necessary, at times. "I do also think that there's a whole world of not bathing that is also really helpful for skin maintenance, and we naturally clean ourselves."
What did Mila Kunis say about not bathing?
Mila Kunis and Ashton Kutcher recently opened up to the Armchair Expert podcast about their bathing habits — and how often they like to bathe their two young children. Kunis said that she doesn't wash her body with soap every day, while Kutcher admitted that he washes his "armpit and crotch daily, and nothing else ever." 
The couple also revealed that they don't wash their children "every day," based on the habits that Kunis' parents instilled in her when she was a young child. Kunis and Kutcher's revelations caused a stir with their fan base, and for many, the idea that the superstar couple chooses not to wash themselves every day is a remarkable concept. 
Brad Pitt reportedly doesn't shower often
Kunis and Kutcher aren't the only big stars who have a love-hate relationship with showers. For years, rumors have swirled that Brad Pitt doesn't regularly shower. In 2009, Pitt's friend, Eli Roth, revealed in an interview that Pitt doesn't shower often and instead relies on baby wipes to remove any buildup of dirt or sweat. Roth said that Pitt told him "I got six kids. All you've got to do is just take [baby wipes], a couple quick wipes under the pits. I'm getting [peed] on all day. I don't have time to take a shower."
Still, Pitt regularly makes lists as one of Hollywood's best-smelling and most attractive stars, so there could be something to his baby-wipe trick. For now, the not-bathing club seems to be an acquired habit, and one that Dwayne Johnson will not be practicing anytime soon.