Dwayne Johnson Once Revealed the 1 Thing He'd Need in Order To Run For President
Dwayne Johnson's new TV show, Young Rock, premiered on NBC on Feb. 16 to millions of excited fans. The show, which chronicles Johnson's life at the ages of 10, 15, and 18, also feature an older Johnson running for president.
Although many viewers find Johnson's political aspirations on the show comical, the idea is no joke. He's previously mentioned his interest in running for president, although there's one thing he'll need before he seriously considers a bid. 
Dwayne Johnson is serious about potentially running for president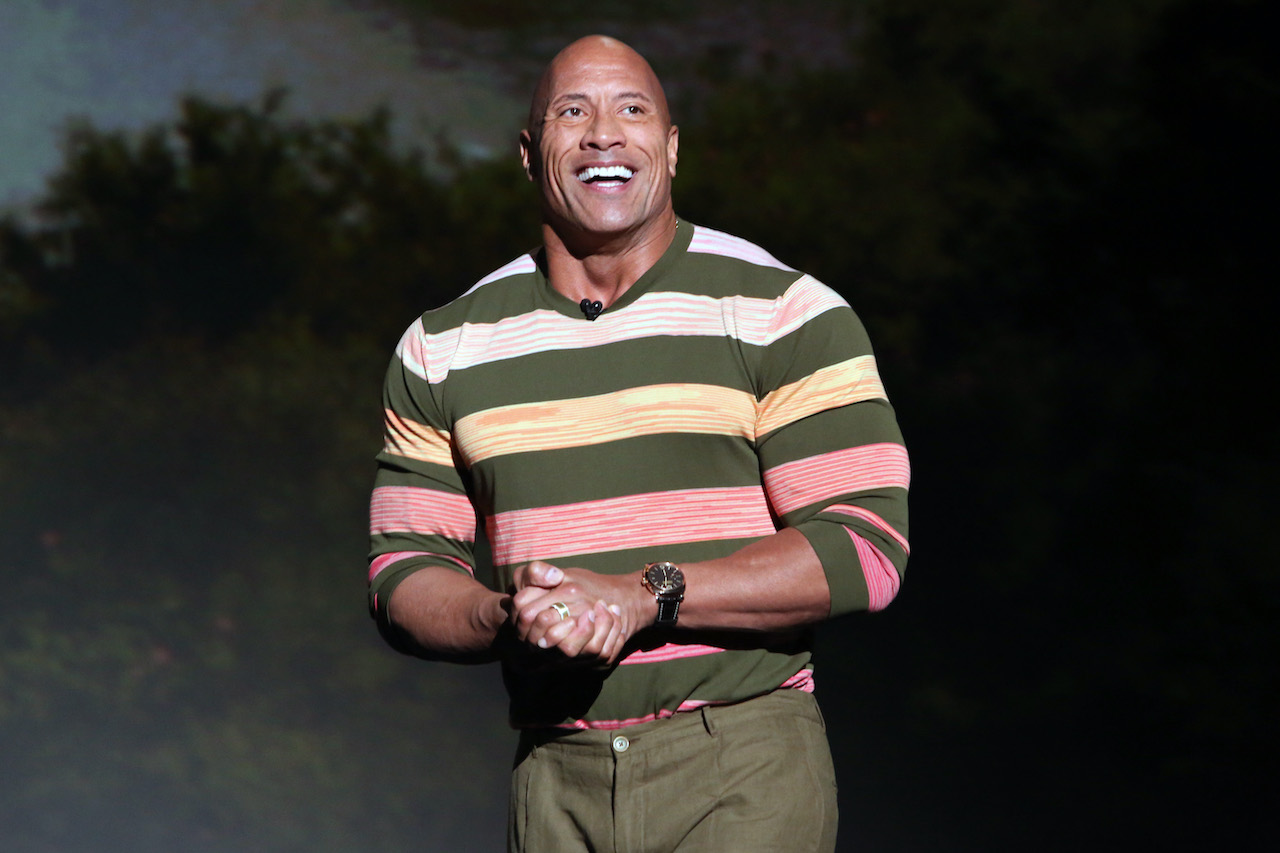 Johnson opened up about his potential political future during a 2018 interview with Stephen Colbert. Colbert wanted to know if Johnson took the possibility of running for office seriously, which Johnson confirmed. 
"I absolutely do, yes," Johnson said. "I do, yes."
A joke started the conversation about Johnson running for president
It may seem random that Johnson's name suddenly started popping up in discussions about becoming president, but there is a reason he's being considered. Someone had jokingly written a story about why Johnson would be a great president, and the world bought into the idea shortly after. 
"Just to put it in context, something happened with The Washington Post," Johnson said. "They had posted a story, … the gist of it was if I were to run, I could have a legitimate shot at winning. It kind of picked up this steam, and when it picked up steam, a lot of people—the American public kind of thought, 'Yeah, actually, that's a great idea.'"
Johnson, a lover of the American people, couldn't resist getting on board with the idea. 
"So when that started picking up, of course when I'm asked, yes I have incredible respect for our American people and our country, so I said, 'Yes I would consider it,'" Johnson said. 
He said he needs more political experience before he considers running 
Even though Johnson would be interested in running for president, he knows he's not quite ready for the position. In his opinion, he has a lot to learn about public policy before he could attempt to do such an important job. 
"And of course I would, but at the same time, … I'm not delusional at all. Like, I feel like, you know what it is, I need that thing, oh, experience," Johnson said. "Yes."
Regardless of his current level of experience, Johnson continues to entertain the idea of a presidential bid during one of the next three elections. 
"So, if that were to happen, in 2024, 2028, I would have to go to work and get some experience, you know, and understand policy."
Dwayne Johnson runs for president on 'Young Rock'
In a recent interview with Jimmy Fallon, Johnson revealed that Young Rock's producer, Nahnatchka Khan, insisting on adding the presidential campaign storyline to the hshow. 
"She had said, 'Well, ultimately the audience is going to want to see you,'" Johnson said. "'What's the creative way that we can infuse you into the show?' So we sat for a few weeks and it was her. She came up with the idea. She said, 'Well what if we set it in 2032 and you're running for president?'"
Don't be surprised if you see Johnson's name on a ballot in 2032.