Dwayne Johnson Once Pranked His Agent With a Prostitution Scandal
Dwayne Johnson has admitted that he loves pranks. For him, pranking doesn't end after April Fool's, but it can be a year-long commitment. A while back the Fast and Furious star admitted that he might have pulled the ultimate prank on his own agent. And the hoax in question involved a story Johnson made up about a prostitution ring.
How Dwayne Johnson pranked his agent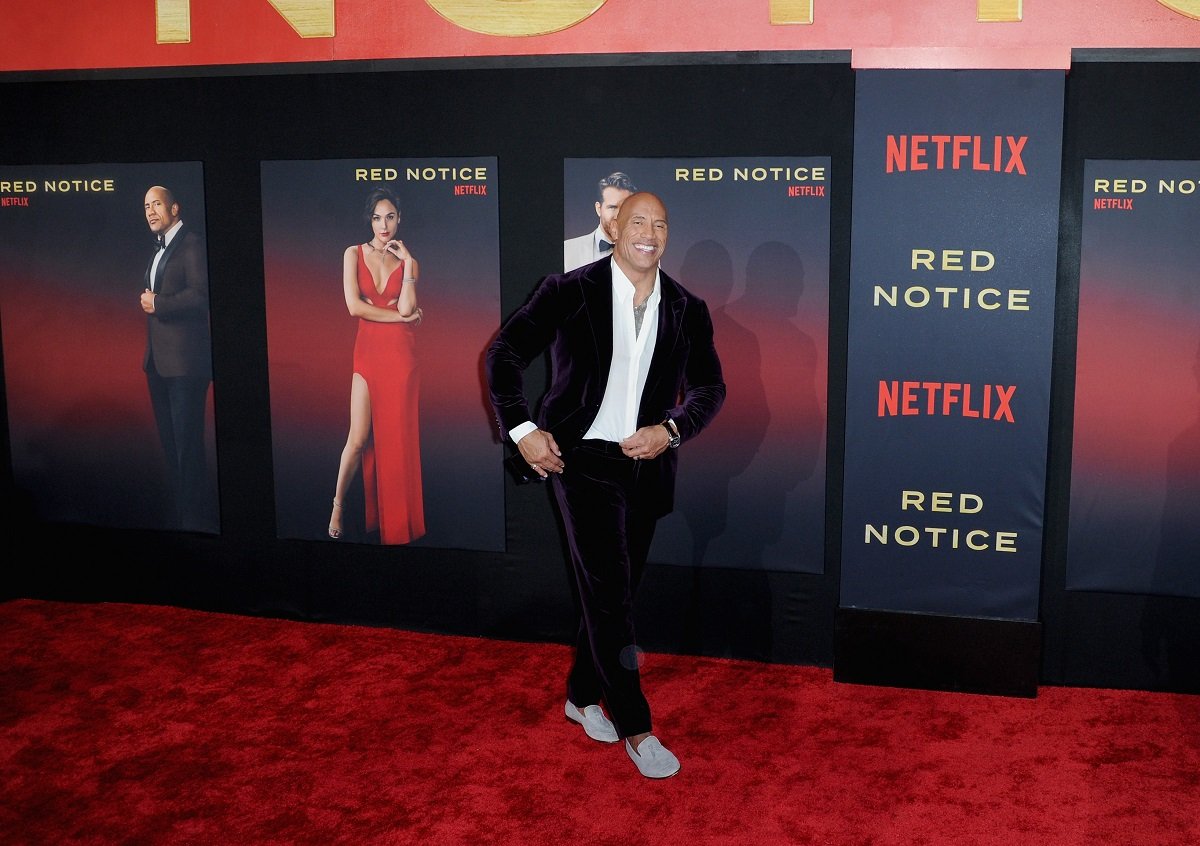 Dwayne Johnson once revealed that he pranked his agent by making himself the victim of a make-believe Hollywood scandal. In a 2015 interview on Jimmy Kimmel Live, Johnson disclosed the steps he took to get one over on his own longtime friend.
"So this past, around Christmas time, we're getting ready to make a big announcement for a movie, and I call my agent, Brad Slater," Johnson said. "I woke him up in the middle of the night and I was like, 'Hey man, I gotta talk to you.' He was like, 'What's going on, what's wrong?' I said, 'I don't know how it happened, but my cousin who is on tour with us, just got busted with prostitutes, and my name is attached to it now. And it's all getting ready to hit the press.'"
According to Johnson, his agent believed every word and began to brainstorm with the actor how to fix the situation immediately. Johnson let his agent panic for a minute before easing his worries.
"I had him going and going," Johnson recalled. "And finally I was like, 'Oh, Brad, Brad. December fools!'"
Dwayne Johnson has also pranked other co-stars
It's not just agents who've felt the brunt of Johnson's humor. The Jumanji actor has also pranked his own co-stars as well. Just recently, Johnson tricked his own Red Notice partner Ryan Reynolds. The Great One posted a picture of a billboard he made for Reynolds on social media.
"Ryan Reynolds Uses His Mom's Netflix Account," the billboard read.
Reynolds was quick to respond.
In an interview with Today, Johnson shared a video where he also managed to prank Kevin Hart on the set of Jumanji 2.
Although he's been mostly successful with his pranks, there was one fellow actor who managed to prank the prankster himself.
Ashton Kutcher managed to prank Dwayne Johnson on 'Punk'd'
Ashton Kutcher pranked many stars on his hit TV series Punk'd, which saw several celebrities fall victim to the actor's humor. One of these celebrities Kutcher was none other than Dwayne Johnson, who had his trailer blown up on the set of the 2005 film Be Cool. The incident aired on MTV.
The crew pretended to blame Johnson for the explosion, with Johnson getting visibly upset at the accusations.
Kutcher wasn't physically there for the Punk'd shoot with Johnson, but he managed to arrive on set just in time. Kutcher, who might have pranked Johnson a little too well, had to make sure he and Johnson were still on good terms.
"I showed up at the very end to be like, 'Rock, it's all cool, right? Like, y'know, Dwayne, remember you did the 70s show back in the day? We're friends,'" Kutcher said on The Rich Eisen Show.