Dwayne Johnson Wasn't the Only Wrestler in His Family
It has been a long time since anyone smelled what The Rock was cooking. After ending his wrestling career, Dwayne Johnson hung up his catchphrase and became a movie star. Although comedies are Johnson's bread and butter, that doesn't mean he's incapable of getting serious. Just look at Gridiron Gang. He almost never became an actor or a wrestler, even though two of his family members were in the wrestling business. 
Dwayne Johnson wanted to play in the NFL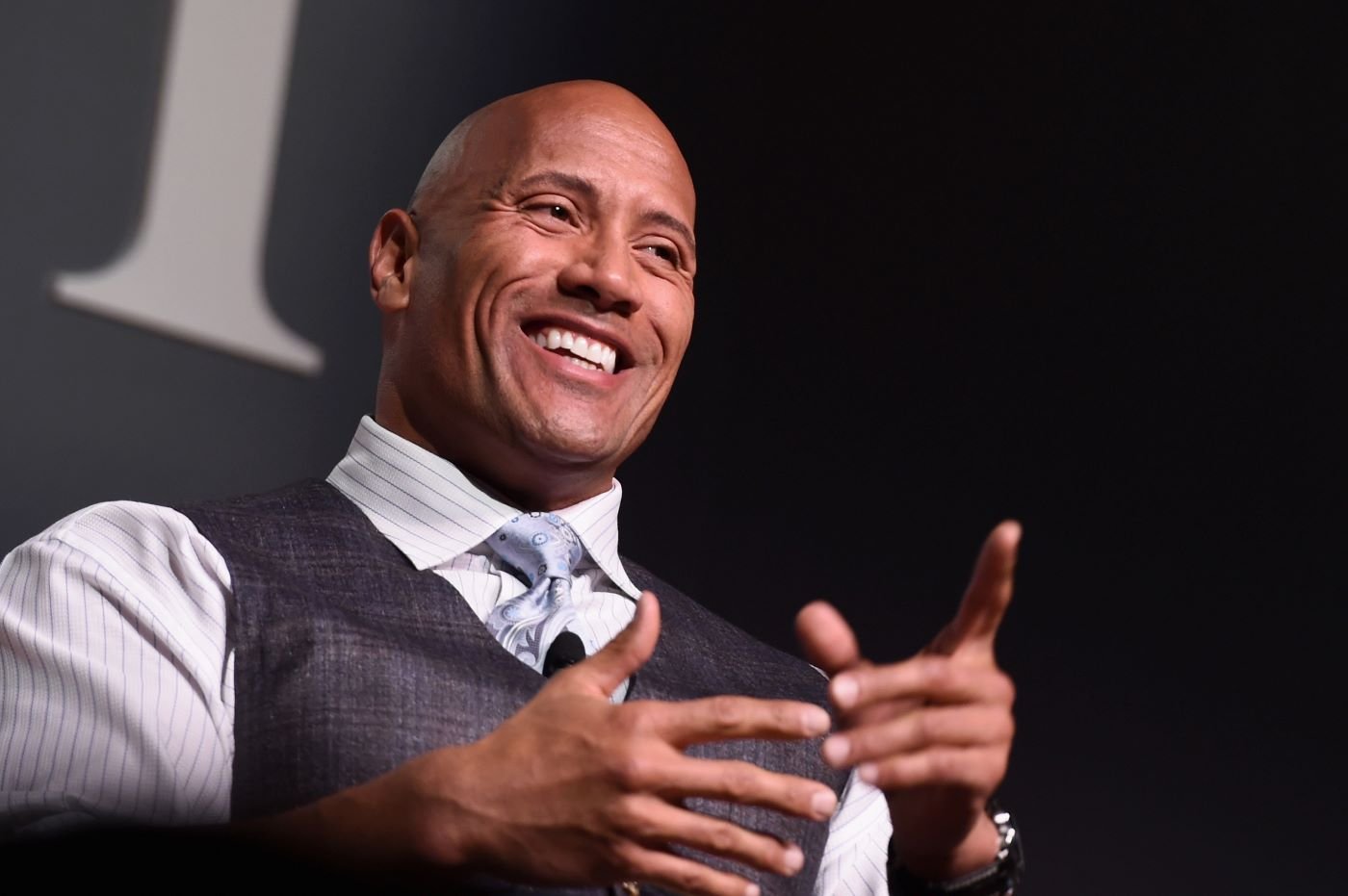 According to Biography, Dwayne wanted to be a football star. He played for the University of Miami, and according to people who know about these things, he was great. But being great is only half the battle. Success is often equal parts talent and luck, and luck wasn't on Dwayne's side. At least not when it came to football. 
He did end up getting drafted out of college. Dwayne went to the Calgary Stampeders in Canada. Two months later, he was cut from the team. To add insult to injury, Dwayne's former Miami teammates were being drafted into the NFL with million-dollar contracts. 
Alone in a foreign country, with virtually no money, Dwayne only saw one option. Join the family business. He decided to become a wrestler like his father and grandfather before him. 
Both Dwayne Johnson's father and grandfather were wrestlers 
Shortly before Dwayne got cut from the Stampeders, his father retired. That ended up being a lucky break because it freed up the elder Johnson's time to train his son. Although his real name was Rocky Johnson, the Rock's father went by 'Soul Man' in the ring.
Rocky ended up being integral to Dwayne's success. He not only trained The Rock, but he likely used his connections to get him in the ring. The WWE is all about entertainment. According to Dwayne, his father understood that well. He always wanted people to go home happy and came out of retirement to occasionally jump into the ring with his son. 
Rocky's success is thanks to his father-in-law, Peter Maivia. The Samoan-born wrestler trained Rocky, although that was before Rocky ran off with his daughter. Maivia started his league and participated in others. He went by the name "High Chief" in the ring and expected his word to be obeyed at home too. But Rocky and Feagaimaleata Fitisemanu Maivia weren't having it. Although Peter Maivia didn't want them together, they ran off and had a son, Dwayne Johnson. 
Were Dwayne Johnson's dad and grandfather famous?
When people say that Dwayne is a third-generation wrestler, it is in some ways an understatement. He's the first third-generation wrestler to ever appear in the WWE, and he inherited a legacy of success. Both Peter Maivia and Rocky Johnson were big names in their day. Peter Maivia fought in quite a few leagues, including New Zealand and the National Wrestling Alliance. Wherever he went, he was a big hit. 
Rocky was taught by his father-in-law and was similarly successful. Both men were inducted into the WWE Hall of Fame by their son and grandson, Dwayne, in 2008. Although Peter Maivia died from cancer in the 1980s, Rocky was alive to receive the honor. He died of a pulmonary embolism in January 2020.