Dwayne Johnson's Childhood Nickname Has a Potentially Embarrassing Origin
Dwayne Johnson is not only a wrestling legend but one of Hollywood's biggest celebrities as well. A mainstay in big-budget action movies such as Jungle Cruise and the Fast & Furious films, Johnson is one of the few wrestlers who was easily able to transition into a whole new phase of his career, earning new fans and forging new connections. Although he is commonly known by his super-cool nickname "The Rock," there was a time when Johnson was known by a very different nickname — one that was definitely embarrassing to the young Johnson.
When was Dwayne Johnson born?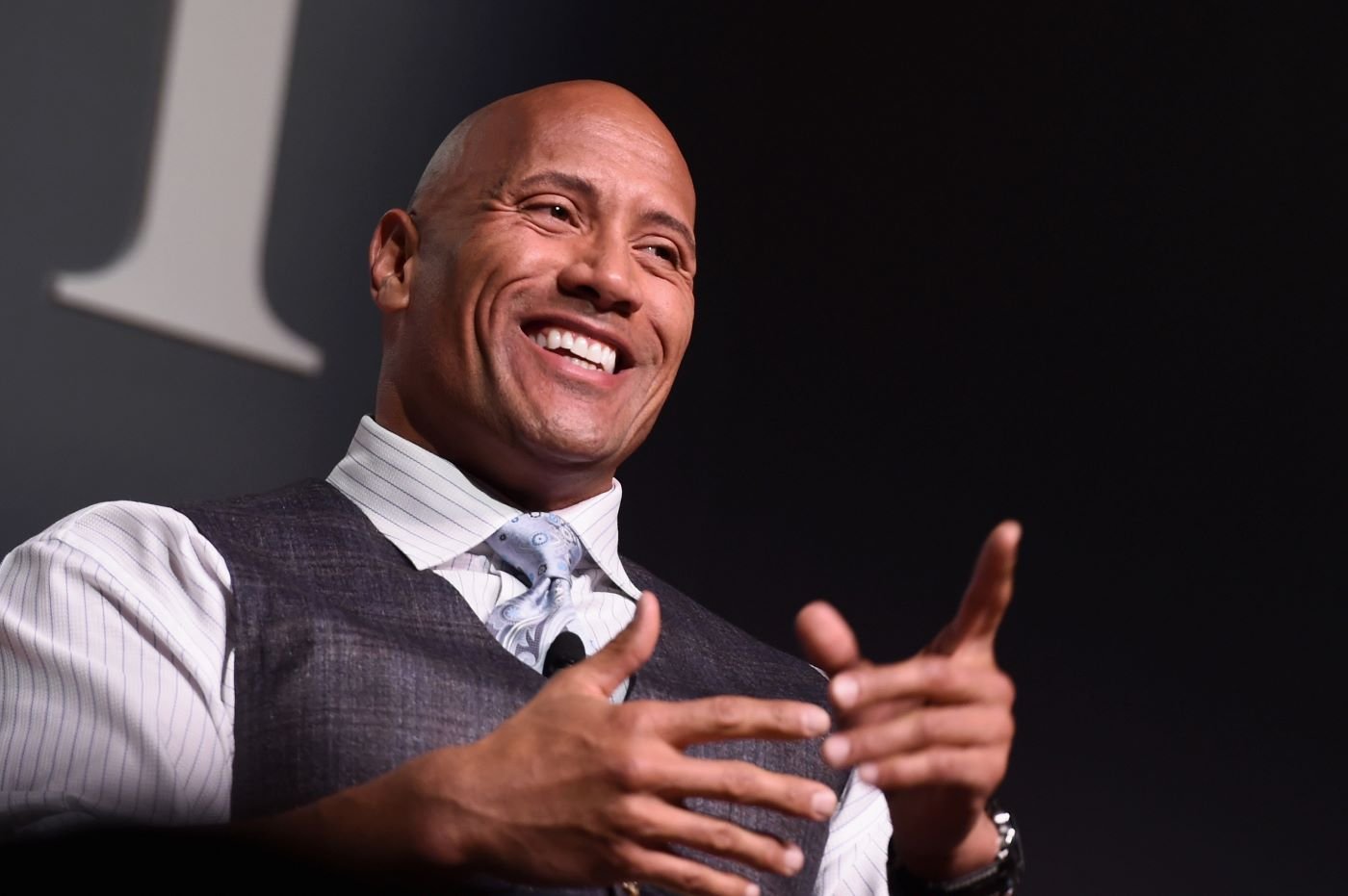 Johnson was born in California in 1972. The son of professional wrestler Rocky Johnson, Dwayne Johnson moved frequently with his family as a child, living in New Zealand, North Carolina, Connecticut, and Hawaii. Johnson was a natural athlete, gravitating to sports such as football and track and field. Academically, Johnson had a harder time, and his family's financial struggles meant that the young man went through his share of adversity well before he was out of his teenage years.
In spite of it all, Johnson was very close with his family, in particular, his mother and his godparents. It was his mother, Ada Johnson, who was responsible for giving young Johnson his first nickname, although it wasn't nearly as cool as the one he later adopted when he started wrestling.
What was Dwayne Johnson's embarrassing childhood nickname?
According to Biography, Johnson's first nickname was "Dewey." The nickname came about, according to Johnson when he was six months old and spending time with his mother and godmother. When his mother asked his godmother if his diaper was wet, his godmother responded, "no, he's just a little dewey."
Johnson revealed that the nickname stuck for a very long time, stating "for years, when my parents would come around in front of my girlfriends or friends or anyone, [they'd say], 'Hey, Dewey!' automatically. It's not like that's a powerful name. Automatically, people were like, 'Oh, God.'"
While Johnson was still known to his family and close friends as "Dewey" for many years, after the young man embarked on a football career that seemed incredibly promising, he began developing an image that anyone would describe as very masculine. After that, when Johnson decided to pursue professional wrestling as a career, he eventually landed on a new nickname — one that is still known and recognized by fans all over the world.
When did Dwayne Johnson get his 'the Rock' nickname?
In 1996, Johnson made his debut in the WWE. At the time, Johnson was best known as the son of renowned wrestler Rocky Johnson, but at first, Johnson adopted the stage name Rocky Maivia, a combination of his father and grandfather's ring names. Although he debuted as a "good guy" character, fans didn't respond well to Rocky Maivia, and after just one year, Johnson decided to change up his stage name as well as his presence.
In 1997, Johnson returned to the ring as "the Rock," a villainous wrestler with an over-the-top personality that everyone loved to hate. For years, the Rock dominated the ring, becoming one of the most successful wrestlers in the history of the WWE, as well as the world. By the time Johnson began transitioning to movie stardom in the early 2000s, he had scored legions of awards and honors — and made a name for himself on his own terms, apart from the influence of his famous father.
RELATED: Dwayne Johnson: How Much Is 'The Rock' Worth and How Much Does He Make Per Movie?