Dwayne 'The Rock' Johnson Once Recalled How a Bad Break Up Changed His Life For The Better
There's a philosophy that adversity builds character, but megastar actor Dwayne Johnson has shown that adversity can also build greatness. Experiences such as living in poverty at a young age and being evicted have molded Johnson into "The Rock" he is today. But apart from his family's financial struggles growing up, there are several other factors that helped inform his personal growth. One of which was a difficult break up with his long-term girlfriend.
How football brought Dwayne Johnson and Dany Garcia together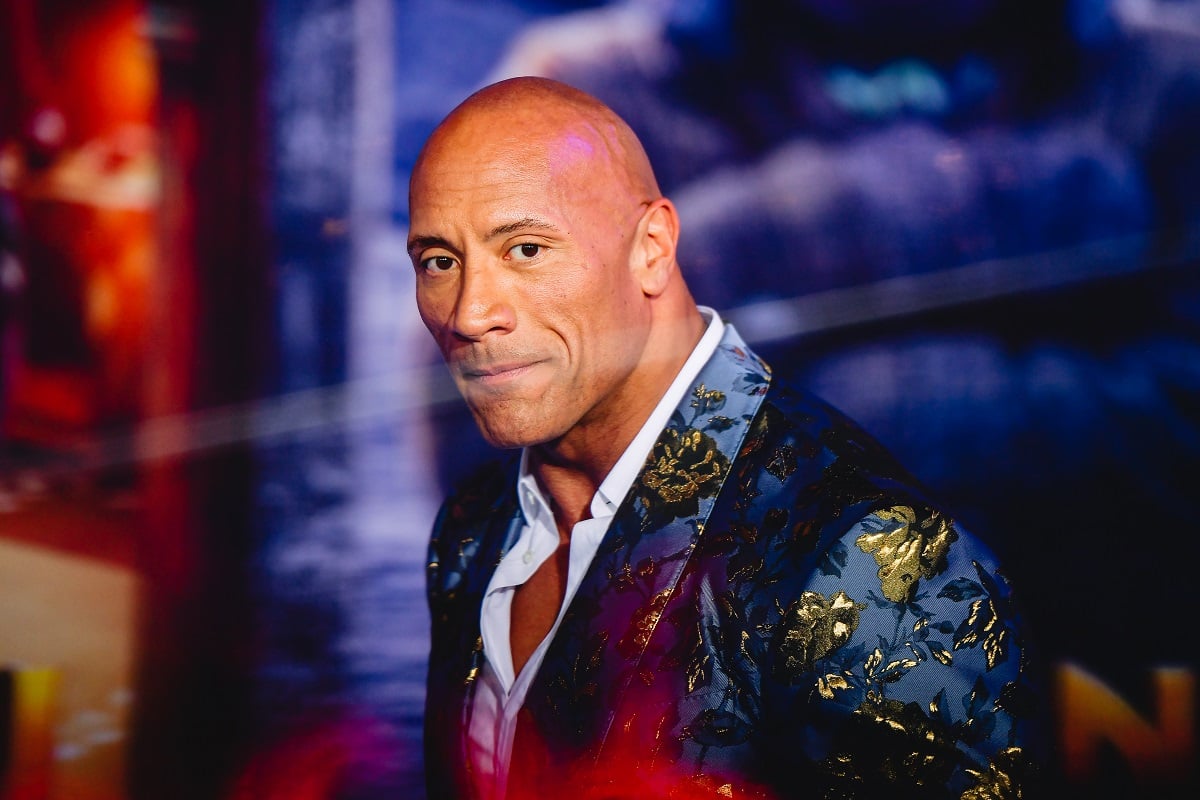 It was Football that united Johnson with his first love. With average grades in school, Johnson could only further his education through sports.
"That was a whole shift in my psychology," Johnson told Sports Illustrated. "Suddenly I had a chance to become the first person in my family to go to college. I became obsessed with making it."
His passion for Football paid off by awarding Johnson a full scholarship to the University of Miami, where he met Garcia.

The breakups that lit a fire under Dwayne Johnson
Johnson experienced two breakups close to each other. His first breakup was with football, his second was with Garcia.
Despite his commitment to the sport, Johnson couldn't get into the NFL. He later tried to hold on to his dreams by playing for the Canadian Football League but was cut within a couple of months.
Soon afterward, his longtime girlfriend in Garcia broke up with him.
"That was my absolute worst time," he said in an interview with The Daily Express. "I reached a point where I didn't want to do a thing or go anywhere. I was crying constantly."
Slowly, Johnson had to digest the reality that his life might not turn out the way he imagined.
"I'd always had a very specific vision of my future, I was going to be Michael Strahan: I would win a Superbowl with the Giants. I'd have the beautiful wife, the big house," he told Sports Illustrated. "But I didn't get to walk away from football on my terms, and that lit a fire that still burns. I wanted that life I had envisioned, but I had to find another way."
Dwayne Johnson found inner strength in his failures
After a couple of months staying with his parents, Johnson received a phone call from the CFL head coach. They were offering Johnson a second chance.
"My dad said, 'You're gonna do it, right?'" Johnson said in an interview with OWN. "I said, 'No, I don't think so. I think I'm done with that.' And he goes, 'What?'"
Johnson told his father, the late wrestler Rocky Johnson, that he planned on following in his footsteps by wrestling. But his father was less than thrilled about Johnson's change in career. "He said, 'You're throwing it all away.'"
But Johnson stuck to his guns. After persuading his father to train him for wrestling, Johnson was on his way to joining the WWE. His newfound path and strength led him toward reuniting with Dany Garcia. The two married in 1997 before welcoming their daughter, Simone Johnson. Although the two went through a divorce in 2008, Johnson and Garcia are still close. Garcia manages Johnson in several of his business ventures, and the two remain great friends to this day.
RELATED: Dwayne 'The Rock' Johnson Only Had $7 to His Name When His Football Career Tanked