Dwayne 'The Rock' Johnson Appeared on This Disney Channel Series Before Starring in 'Moana'
He's more than just the demi-god Maui. Dwayne 'The Rock' Johnson worked on a number of Disney-related projects, including this Disney Channel original series.
She's just an ordinary girl living a double life. That includes running into a few celebrities as both Miley Stewart and Hannah Montana. It's actually on this Disney Channel original series, during the episode "Don't Stop Til You Get the Phone," that Dwayne "The Rock" Johnson appeared as himself.
Dwayne 'The Rock' Johnson appeared as himself for one episode of 'Hannah Montana'
Prior to Jumanji and Moana, The Rock appeared in one 2007 episode of the Disney Channel series, Hannah Montana. He acted as himself, a celebrity who ends up getting an unwanted makeover from Miley and Lily — there might've even been some earrings and eyeshadow involved. 
He's pretty cool about it, though, after learning why Miley dressed him up and took a picture of him. This was a one-time cameo for Johnson, as he only acted in the "Don't Stop Til You Get the Phone" episode. 
However, for one behind-the-scenes interview with the actor, Johnson said he was glad to finally be in a TV show or movie that his then-5-year-old daughter could watch. However, he wouldn't be the last star to appear on Hannah Montana.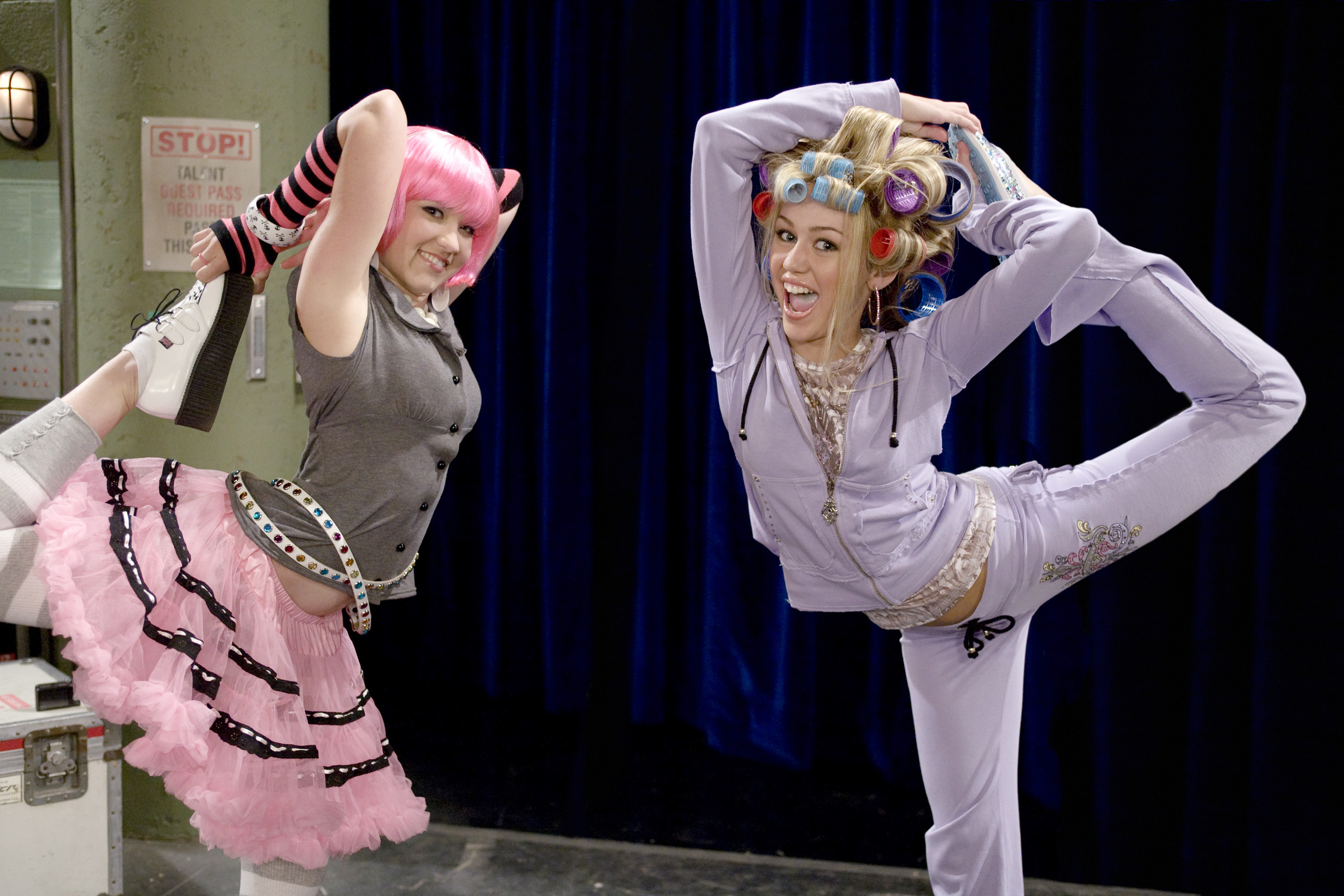 'Hannah Montana' included a few other celebrity guest appearances throughout the years
From Jesse McCartney to The Jonas Brothers, there's been plenty of celebrity cameos throughout this Disney Channel series. Dolly Parton, Miley Cyrus' real-life godmother, appears as her "Aunt Dolly." They even sing the Hannah Montana song, "True Friend." 
Ruthie Ray Stewart, (also known as Mamaw by Miley and Jackson,) is Robby Ray's mother on the series. The character is portrayed by Vicki Lawrence, the actress from The Carol Burnett Show and Mama's Family. American Idol performer, David Archuleta, sang on one episode with Hannah Montana, as well.  
In 2010, another wrestler, John Cena, appeared in Hannah Montana during the episode, "Love That Lets Go." He even tussles with Miley Stewart's older brother, Jackson Rod Stewart, portrayed by Jason Earles. 
Billy Ray Cryus appeared on most episodes of 'Hannah Montana'
Even though his daughter was the focus of the series, the award-winning country artist, Billy Ray Cyrus, appears on Disney Channel's original series as Miley Stewart's father. Miley Cryus herself branched off to work on a number of music and acting projects, including appearing in the Netflix series, Black Mirror.
As for Dwayne Johnson, the actor later worked with Disney for the animated movie, Moana. He voiced the mighty demigod shapeshifter, Maui, who eventually teams up with Moana to restore the heart of Te Fiti. 
Prior to that, Dwayne Johnson appeared as football superstar, Joe Kingman, for the comedy titled The Game Plan. This movie, as well as Moana and Hannah Montana, is available for streaming on Disney+. To learn more about this subscription service, visit their website.