Dwayne 'The Rock' Johnson Invites Fans to Virtual 'Red Notice' Party With a Guaranteed Surprise
The Rock wants fans to join him for a virtual party to celebrate 'Red Notice,' and he's throwing in an extra surprise.
Red Notice has been pegged as Netflix's most expensive undertaking. Dwayne "The Rock" Johnson, Gal Gadot, and Ryan Reynolds signed on to star in the heist flick back in 2019, and they can't wait for fans to see it. The trio recently walked the red carpet for a special movie screening and took time to speak during a fan Q&A segment. But The Rock delivered one last surprise when he issued a mega invitation to party with him.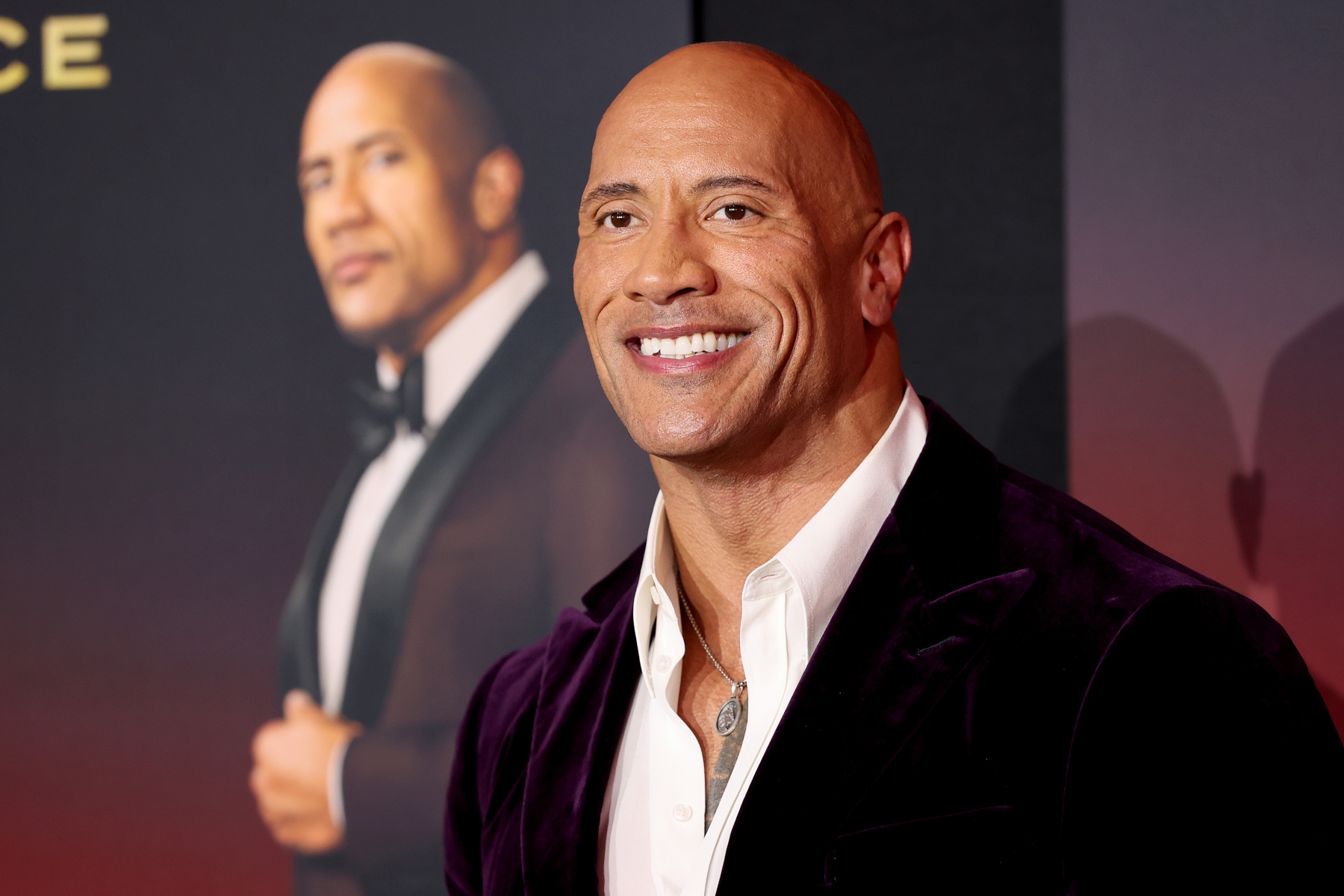 The Rock invites fans to 'Red Notice' virtual party
Netflix kicked up the anticipation for Red Notice with its fan-friendly world premiere event. It was live-streamed with a hybrid audience that included in-person and virtual attendees from around the globe. One by one, Reynolds, Gadot, and Johnson hit the stage to discuss their roles and their experience making the project.
Holding down his reputation for being one of the nicest actors in Hollywood, The Rock hugged a fan, and then announced his first surprise. Those who attended the live event were treated to his Teremana mobile truck that served free tequila cocktails, French toast, and other goodies. But then he hit everyone with another treat.
"This Friday, I have a meet-up on Zoom for thousands and thousands and thousands of you. You've got to click the link here," said Rock. "Meet me on Zoom. I'm going to have a surprise for you guys — again thousands and thousands — this Friday. I'll have a surprise, and I'll see you guys then."
The party runs from 4-5 p.m. PST. He explained that he's running a special promotion called the "12 Days of Red Notice" where he's doing fun giveaways. Fans who log on for the party should expect something cool. Click on this Netflix link to RSVP.
When to stream the film
Red Notice arrives in select movie theaters on Nov. 5, but it streams on Netflix on Nov. 12. The Rock plays an agent named John Hartley who's on a mission to track down a crafty art thief called "The Bishop" (Gadot). Reynolds' character is stuck in the middle but puts his own thieving knowledge to use to help Hartley out.
According to Netflix's logline, it's not really a straightforward game of cat and mouse. "The high-flying adventure that ensues takes the trio around the world, across the dance floor, trapped in a secluded prison, into the jungle and, worst of all for them, constantly into each other's company."
The Rock wants fans to keep up with '12 Days of Red Notice'
Before sharing news about the Zoom party, The Rock posted a message on Instagram about the first two days of his Red Notice giveaway. He put his Dwanta hat on and served up goodwill to teachers, first responders, healthcare workers, vets, and other heroes around the country.
He's encouraging fans to check out what's in store for the remaining days for a chance to receive their own deliveries. Meanwhile, moviegoers can purchase advance tickets for theater showings, and those who watch at Cinemark get a few free perks.