Dwayne 'The Rock' Johnson Only Had $7 to His Name When His Football Career Tanked
Dwayne Johnson, also known as "The Rock," is one of the biggest stars in the world. An entrepreneur, movie star, former pro wrestler, and bodybuilder extraordinaire, he has been a vital part of the pop culture scene for two decades. Known for his easy charm and relentless work ethic, the star regularly takes to Instagram to share inspiring messages with his millions of fans and followers. Even when he played football, Dwayne Johnson didn't have an easy time of it growing up, and for many fans, his incredible "rags to riches" story is nothing short of amazing. 
Where did Dwayne 'The Rock' Johnson grow up?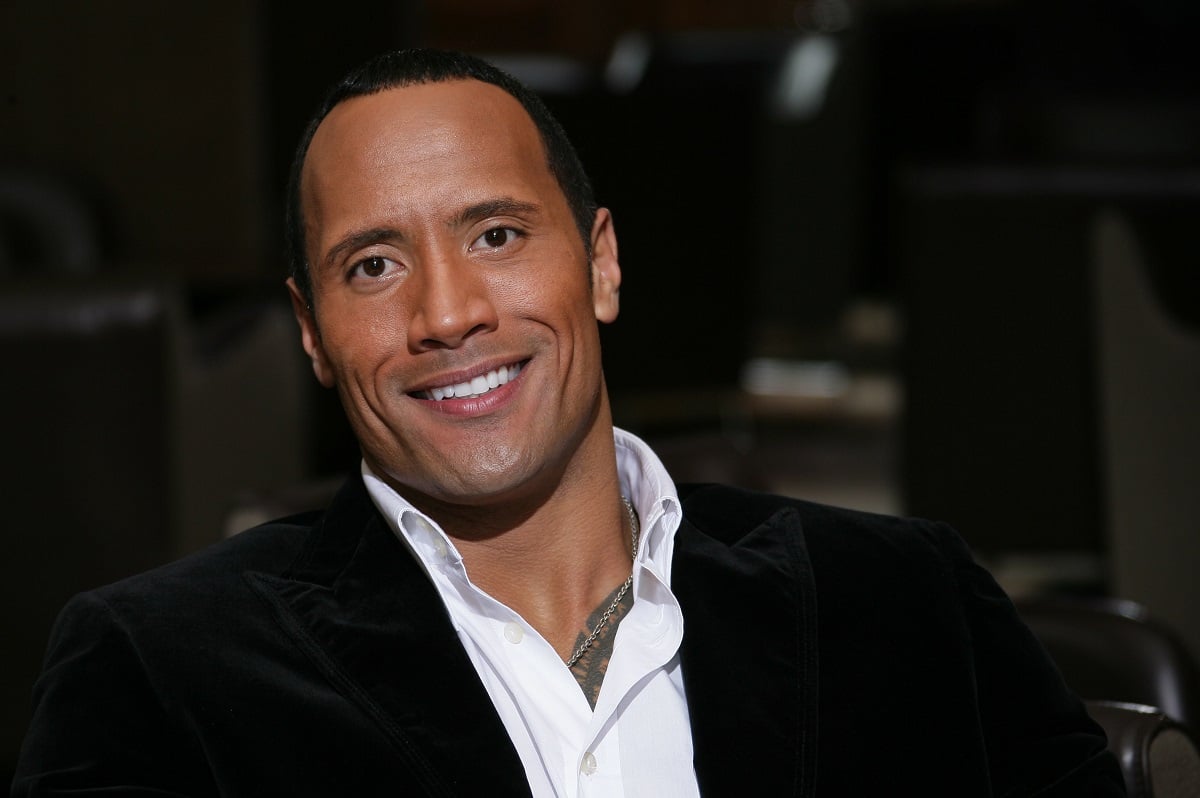 Johnson was born in California in 1972, the son of pro wrestler Rocky Johnson and Ata Johnson. As a young child, Johnson lived in New Zealand for a while. Eventually, he returned to the United States and settling in North Carolina. Johnson and his family would go on to move multiple times throughout his childhood and adolescence, living in Hawaii, Tennessee, and Pennsylvania.
As a young man, Johnson thrived at athletic pursuits and found that he had a real knack for playing football. According to Biography.com, Johnson was encouraged by one of his high school teachers to try out for the team. Johnson quickly excelled and went on to earn a full scholarship to the University of Miami, one of America's top football schools.
Johnson had finally discovered his niche. He made plans to eventually go on to become an NFL star. Unfortunately, it wouldn't be long before young Dwayne Johnson found himself working to make ends meet.
His football career ended suddenly
Johnson was a promising young football star on the rise when he ended up suffering some injuries – injuries that sidelined his football career for good. After being cut from his team, the Calgary Stampeders, in 1995 and leaving college, Johnson sunk into a deep depression.
At one point, he only had a few dollars to his name. Johnson later told Esquire he "pulled out my wallet, and yeah, I had a five, a one, and some change. I remember thinking, F—, all I have is seven bucks. At that time I wanted so much more."
Dwayne Johnson then decided to trade football for wrestling, following in his father's footsteps. He might not have guessed it at the time, but it was the world of wrestling that would embrace the talented young man, encouraging him to reach his true potential. 
Johnson went on to become a pro wrestler and movie star
In 1996, Johnson officially embarked on his career as a pro wrestler. He quickly rose to prominence due to his natural abilities in the ring and his charismatic personality. For the next six years, Johnson would dominate the sport, and under guidance from his father, Rocky Johnson, Dwayne Johnson won his first WWF Championship in 1998. 
He had found success, but he didn't see his future primarily in wrestling. In 2004, Johnson officially left the sport to try his hand at acting. Over the years that followed, he appeared in such high-profile films as The Game Plan, Tooth Fairy, Hercules, San Andreas, and Rampage. He became one of Hollywood's biggest action stars, with a longtime starring role in franchises such as Fast & Furious.
Through it all, Johnson has maintained his humble nature and low-key attitude towards success, attributing his fame to a lot of hard work and persistence. He even named his production company Seven Bucks Companies, after that moment as a young man when he realized that he only had $7 to his name.