Dwayne 'The Rock' Johnson's Grandmother Once Jumped in the Ring To Defend His Grandfather During a Wrestling Match
Dwayne Johnson's new TV show Young Rock takes a close look at the early days of Johnson's life, long before he was a world-famous wrestler and superstar actor. The show chronicles pivotal moments in his childhood, but it also sheds some light on his family story and how he grew up.
Many Johnson fans know that he wrestled in the WWE for many years, but some may not know that professional wrestling runs in his family. His father and grandfather were both wrestlers in the WWF before Johnson decided to join the family business. 
When Johnson's grandfather was wrestling, it wasn't widely known that wrestling wasn't real. Unfortunately, his wife wasn't aware that wrestling is entertainment, and she jumped in the ring to defend her husband during his first match.
His grandfather didn't tell her that professional wrestling isn't real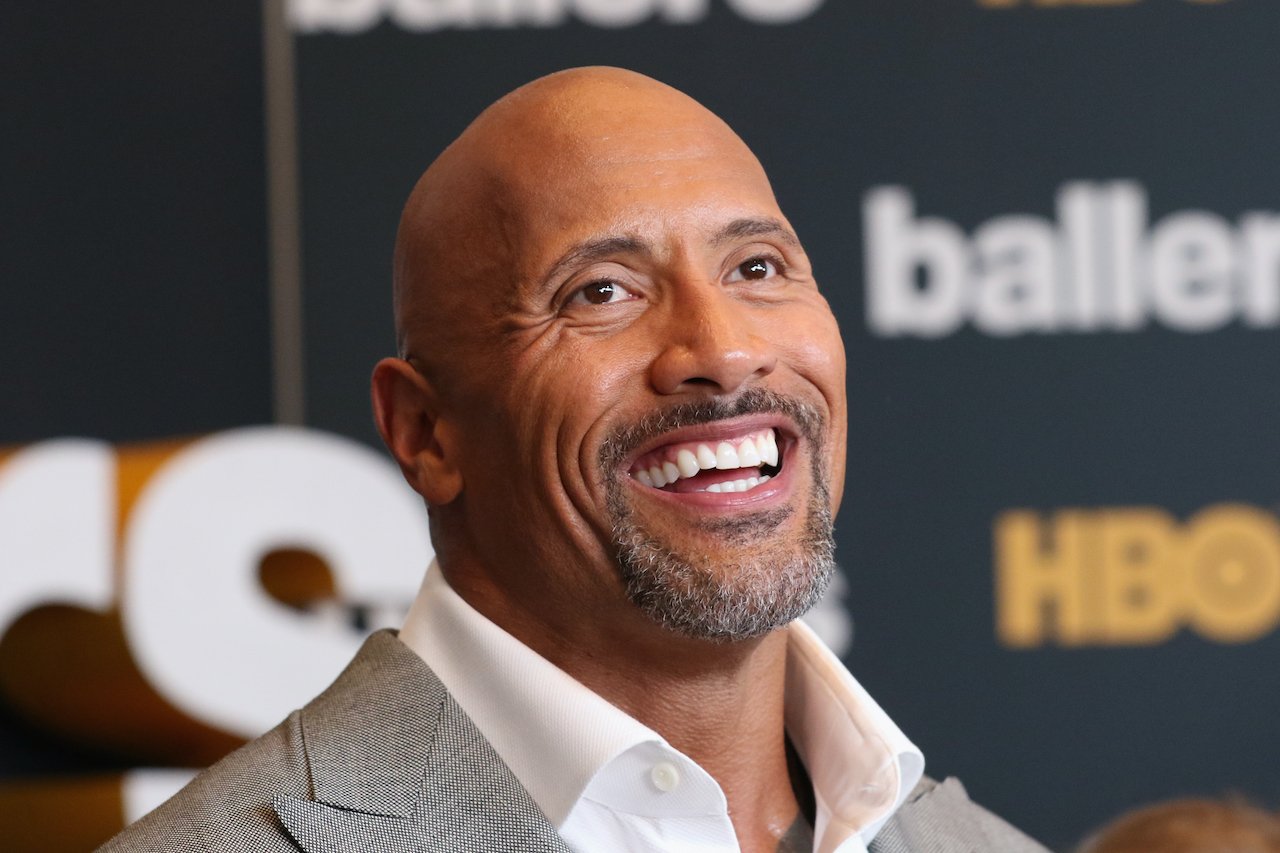 Johnson explained how the entire ordeal went down during a 2018 appearance on The Late Show with Stephen Colbert. Apparently, his grandfather never told his grandmother he had started wrestling. 
"So my grandmother, at a time when wrestling wasn't as globalized as it is today, in the '60s and '70s when my grandfather was wrestling, the idea that wrestling was a show was always protected," Johnson said. "So when my grandfather first started learning how to be a professional wrestler, he never told my grandmother. So he never smartened her up."
Things got touchy when Johnson's grandfather invited his wife to his first match ever. 
"He had his first match, … so as far as she knew, it was real, and there was going to be a fight down at this local arena in San Francisco, where he first started," Johnson said. 
Dwayne Johnson's grandmother tried to defend his grandfather during his first wrestling match 
Once she arrived, Johnson's grandmother saw her husband getting "beat up" in the ring and wasn't going for it. She decided to stand by her man and intervened in the match. 
"So he brings her to his first match, she's sitting there, and he has the match," Johnson said. "And the match starts, and he, of course, starts getting beat up at some point. And she freaks out. She jumps in the ring. [Laughs] I swear to God, she jumps in the ring, takes her clogs off, and starts beating his ass in the ring. Yes. The opponent."
Johnson's grandmother was so out of control that his grandfather had to speak to her in Samoan to get her to calm down. 
"And then my grandfather had to yell at her in Samoan, like 'No, no, no, no, it's okay, it's okay, no, he's my friend,' and he grabbed her, took her out, and put her back in the seat."
Dwayne Johnson's grandmother was the first female wrestling promoter 
Despite the initial skirmish, Johnson's grandmother eventually became involved with professional wrestling. She ended up becoming the first female promoter ever. 
"My grandmother wound up being the first female wrestling promoter in the history of wrestling, it was very cool," Johnson said. "And she was a badass too, by the way."