'DWTS' Contestant Melora Hardin Once Got Dance Lessons From This 'Dirty Dancing' Superstar
The cast of Dancing With the Stars was recently announced for season 30. The Office alum, Melora Hardin, is one of the competitors bringing a bit of dance experience to the ballroom. The Emmy-nominated actor revealed she learned some steps from an A-lister known for his fancy footwork.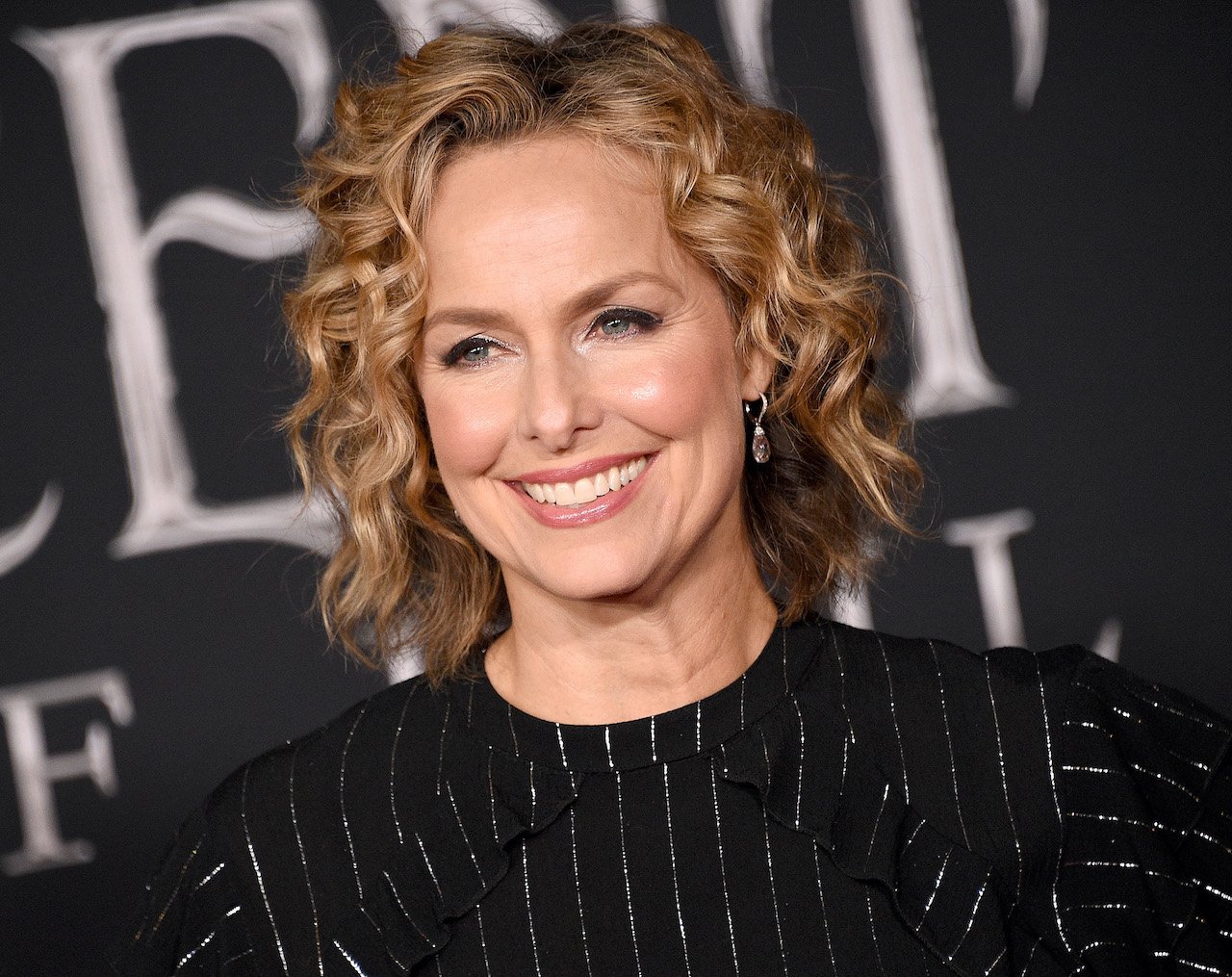 'Dirty Dancing' lead Patrick Swayze taught Melora Hardin jazz steps
When CBS created a television version of the 1988 blockbuster Dirty Dancing, Hardin was cast in the starring role as Baby, played by Jennifer Grey in the movie. The original film catapulted Patrick Swayze, who played dance instructor Johnny, into super stardom. His background in dancing made him a natural for the part, resulting in a moneymaking hit at the box office.
Hardin also comes with her own set of dancing credentials. Studying at the Joffrey Ballet in New York on scholarship at just 13 years old, The Office star recalled Swayze serving as her teacher in a jazz class and commented on the actor's charm.
"I think he taught for at least six months or a year," Hardin told Yahoo! Entertainment in 2017. "Always arriving on his motorcycle. I just remember the tight jeans — tight in the front and the back, I will just point out. His long '70s hairdo. He just was so sexy and so warm and sweet. I remember being like, 'Oh my God.' I think my tongue was out of my mouth the entire class."
The DWTS contestant raved of Swayze's down-to-earth nature and the bond he shared with his wife.
"What a lovely, lovely guy he was," she remarked. "Even then, he was with Lisa [Niemi], his wife [until his death in 2009]. They stayed together forever, and she was also a wonderful dancer and would come sometimes."
RELATED: 'DWTS': Why Cheryl Burke Thinks Previous Dance Experience Can Be a Disadvantage for Competitors
'The Office' alum had better moves than her TV co-star
Being a seasoned dancer, Hardin soon discovered she was a bit more advanced than her Dirty Dancing co-star and had to keep her talent under wraps for a bit.
"I was really a better dancer than Patrick [Cassidy] was," she revealed. "That was kind of hard for me to play down, at first, just because I really wanted to dance."
Due to the film's popularity, the TV series of Dirty Dancing had high expectations. Hardin wasn't sure why the show only lasted one season.
"Everyone thought this was going to be a huge series," Hardin said. "I remember one critic not liking that I was not 'Jewish-looking,' because she's supposed to be Jewish — I don't know if that was the thing. I mean, I think the series was good. … Who knows why these things do catch on or don't."
Melora Hardin joins an all-star cast on 'DWTS'
Hardin shared her DWTS news on Instagram earlier this week after cast names had been released.
"Beyond excited to tell everyone I'll be competing on this season of @dancingabc Dancing With The Stars! 💃🏻 ⭐️," Hardin posted. "Wish Me luck and I hope everyone tunes in! Can't wait!"
The Transparent star joins popular celebs including Real Housewives of Atlanta star Kenya Moore, Beverly Hills, 90210 alum Brian Austin Green, Cobra Kai actor Martin Kove, pro basketball player Iman Shumpert, Spice Girls singer Melanie C (aka Sporty Spice), country singer Jimmie Allen, Dance Moms alum JoJo Siwa, The Talk co-host Amanda Kloots, Olympic star Suni Lee, and Matt James of The Bachelor.