What Did Dylan Sprouse of 'The Suite Life of Zack and Cody' Go to College For?
This Suite Life of Zack and Cody actor is multi-talented, and his college major proves that. What did Dylan Sprouse go to college for? Which college did he attend with his brother? Here's what we know about Dylan Sprouse and the reasoning behind picking this renowned university.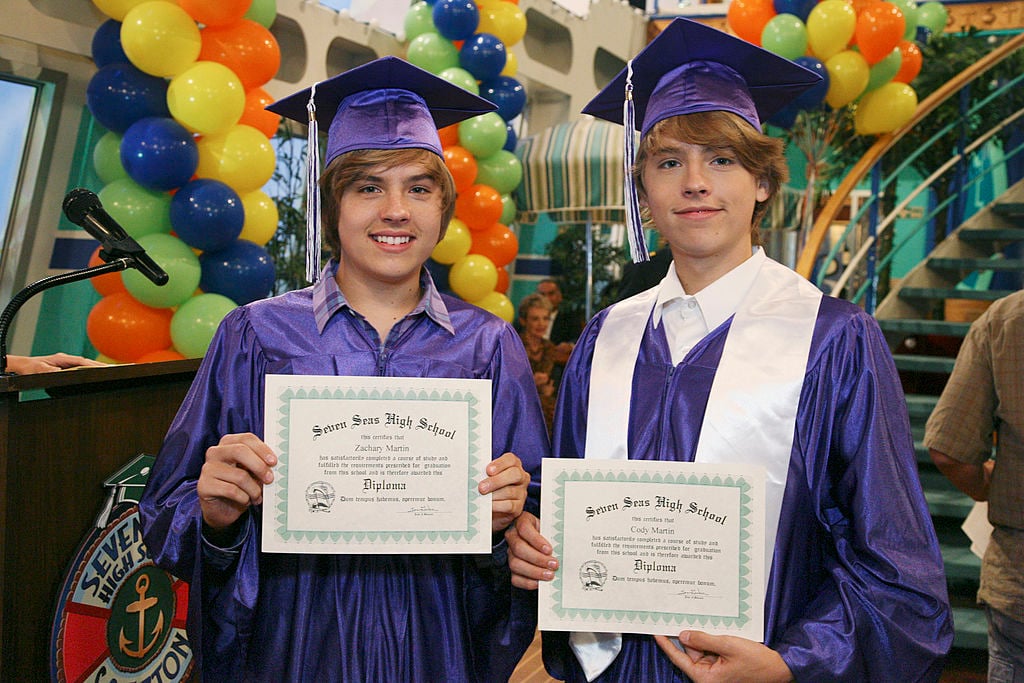 Dylan Sprouse starred in 'The Suite Life of Zack and Cody' on Disney Channel
You may know him as the troublemaking twin from Disney Channel's original series, The Suite Life of Zack and Cody. Dylan Sprouse, alongside his brother Cole Sprouse, earned a number of acting jobs from a young age. 
Once the spinoff series, Suite Life on Deck, premiered its final episode, both actors headed to New York City, to pursue their bachelor's degrees in two totally different fields. The twins, however, attended the same college together.
What did Dylan Sprouse go to college for?
After working with Disney for a few years, these boys decided to take a step back from the silver screen. From 2011 through 2015, Dylan Sprouse attended the New York University Gallatin School of Individualized Study in Manhattan, as did his brother, Cole.
Even though they both pursued acting prior to college, either of the Sprouse twins studied acting at the prestigious Tisch School of Performing Arts. Cole Sprouse actually majored in archaeology. Dylan Sprouse majored in video game design.
"Originally we were [thinking of going separate.] We really wanted to get out of LA and we wanted to study in [the] city," Cole Sprouse said during an interview with Teen Vogue. "We chose NYU because their arts program was great and they're a prestigious institution, but really because you're in a city. You're involved in a completely different way of life. You didn't feel trapped within a campus or in a bubble."
Dylan Sprouse puts his degree to work on social media
If you want to see just how artsy Dylan Sprouse is, look no further than his cryptic Instagram, which is full of drawings and, most recently, a picture of him with his partner. There, the actor also shared a link to a comic collection that he's been working on, titled Sun Eater. It premieres during summer 2020.
"I love fantasy-action and I wanted to create something that would appeal to newer fans of the genre while tackling an elevated story," Sprouse said on their website. "The characters I wrote are from actual tales and bardic songs, and the story is about the adult, dark, grotesque, and somber world of Sun Eater and its desperate, faulty protagonist. While I have been actively writing Sun Eater for years, the culmination of the content rings especially true for me now, at this stage of my life."
This Disney Channel alumni still acts and performs from time to time. Recently, he starred in the thriller film, Dismissed, which premiered in 2017. According to IMDb, he has a few films set for their theatrical release, premiering within the next few years.
RELATED: Disney Fans Are Reminiscing Over the 'Disney Channel Games' and Other Throwback Specials