Ed Asner Dead at 91: Celebrating the Legendary Actor's 6 Best Roles
TV and film star Ed Asner died Sunday, Aug. 29, 2021, of natural causes in his California home. He was 91.
The actor was known for playing gruff and prickly characters with soft underbellies, most famously as Lou Grant on The Mary Tyler Moore Show. However, the seven-time Emmy winner was quite versatile and is credited on IMDb with over 400 projects in his filmography since he began his career in 1957. 
Asner worked well into 2021 with appearances on Cobra Kai and Grace and Frankie. 
With such a vast and wide-ranging resume, let's look at some of the roles that made Asner a legend.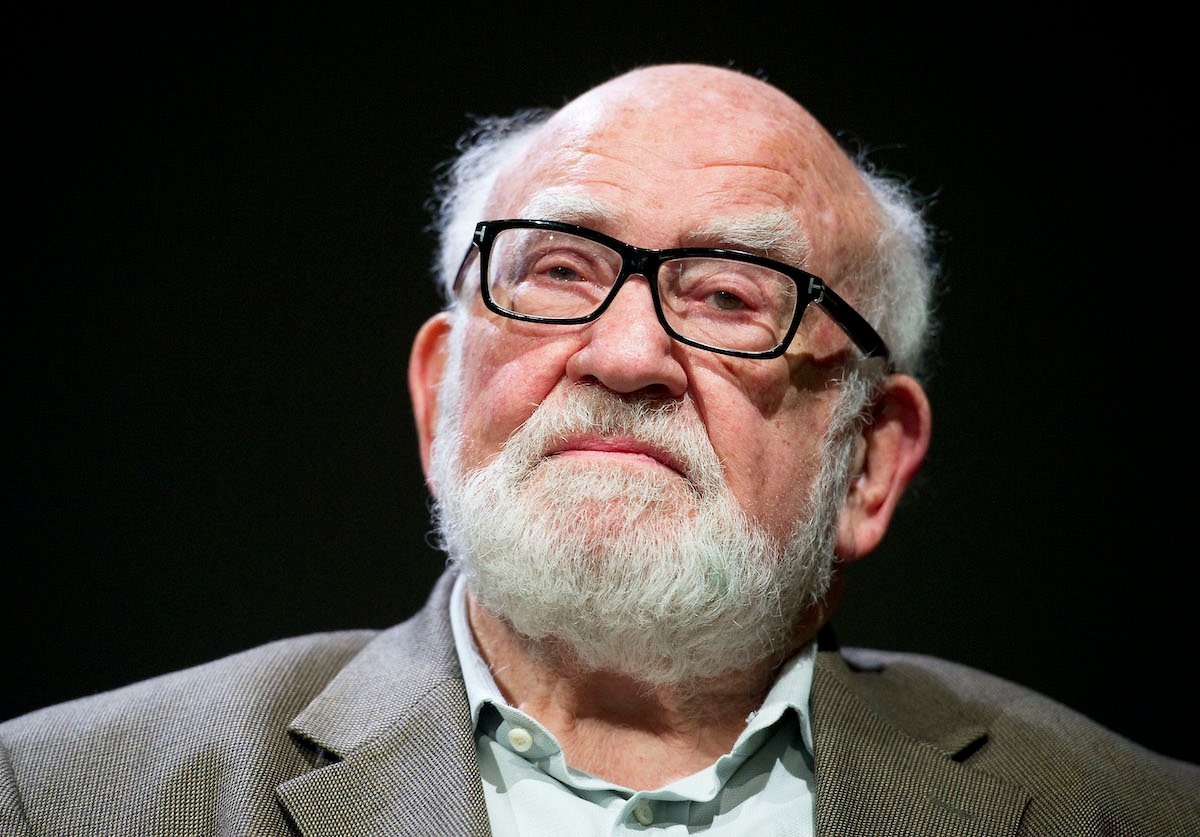 Ed Asner made Lou Grant a household name
From 1970-1977, Asner played the uptight news director and Mary Tyler Moore's boss, Lou Grant in The Mary Tyler Moore Show. Over the course of the sitcom, Grant gradually showed his softer side, letting Asner give a more nuanced performance. Asner won three Emmy awards for the show. 
Asner told The Hollywood Reporter two weeks before his death that he didn't know when he got on The Mary Tyler Moore Show that it would a hit. 
"I liked what I read. I liked what the writers came down with. I had no idea about its longevity. I just knew it was a job. I didn't know about it breaking barriers for single females — I didn't know anything about that. I didn't know that they were oppressed! But it began to grow on me that we had a hot item here."
In 1977, Asner took the sitcom character and transitioned him into the highly popular drama, Lou Grant. The show ran for five seasons. Asner won two more Emmys for his portrayal of Grant. He was the first actor to win Emmy awards in both the comedy and drama categories for the same character. 
The 'Lou Grant' actor found success in '70s miniseries
While on The Mary Tyler Moore Show, Asner appeared in a few miniseries that granted him greater success. 
In 1976's Rich Man, Poor Man, Asner played Axel Jordache, the father of two brothers at odds. The miniseries, based on Irwin Shaw's 1969 novel of the same name, earned him another Emmy award. 
The following year, Asner won again for his portrayal of Captain Thomas Davies in Roots. He played the slave boat captain in charge of hauling enslaved Africans to America including Levar Burton's Kunta Kinte. 
'Up' and 'Elf' introduced younger audiences to Ed Asner
Like any true aging Hollywood legend, Asner played Santa Claus — multiple times. His role in Elf is his most famous.
Acting alongside Will Ferrell, Bob Newhart, and James Caan, Asner played a very traditional Santa that didn't try to coddle Buddy. Instead, he lets Ferrell's character venture out into the real world. 
Asner joked in an interview with The Hollywood Reporter that "My primary source of mail deals with one-syllable titles: Up and Elf. I love them both. Will Ferrell is a genius and the funniest man I came across since Ted Knight. Up was geniusly written."
In Up, Asner voiced Carl Fredrickson, an elderly man who has given up on life. He then embarks on an adventure with a young kid named Russell and a talking dog named Dug. Asner's will appear in the upcoming Disney+ show, Dug Days, posthumously. Carl Fredrikson wearing a mask was Asner's Twitter photo when he died.