Ed Helms Explains the Lowest Point of Filming 'The Hangover Part II': 'This Could Be It'
The Hangover is one of the most famous movies of the 2000s. It followed the story of four friends who had a crazy night in Las Vegas and woke up without any memories of what happened. Because of its success, two more Hangover movies were released afterward.
However, for Ed Helms, who played Stu Price in all three films, the experience of filming The Hangover Part II included some very low moments. In fact, things got so bad that he did not know if he was going to make it out alive or not. Read on below to find out what happened.
What was 'The Hangover Part II' about?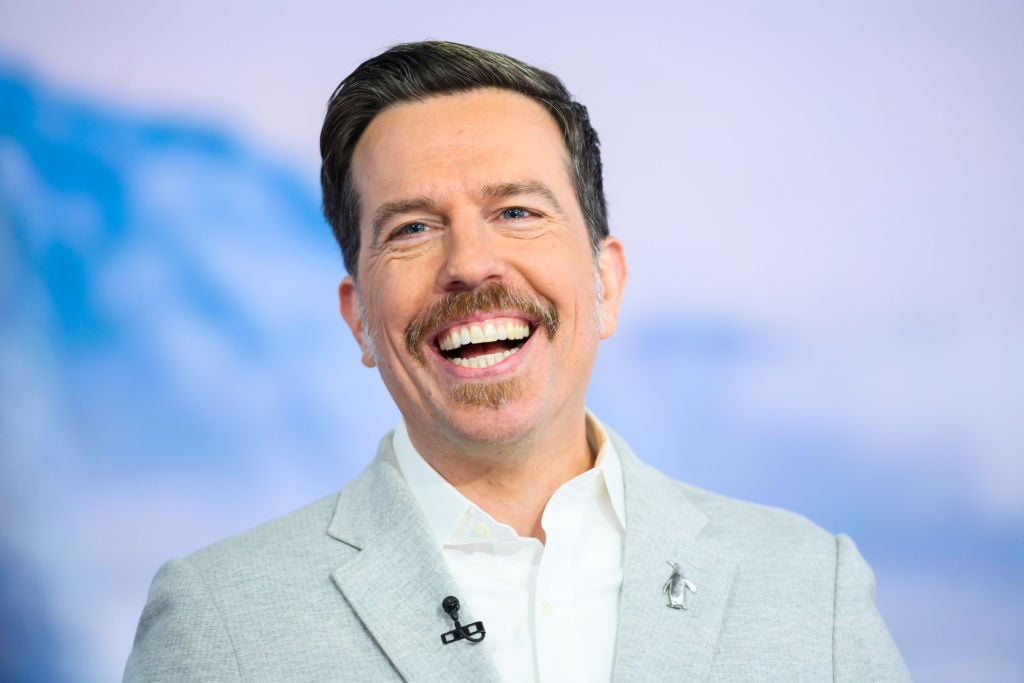 While the first movie took place in Las Vegas, the second movie saw the gang travel to Bangkok, Thailand, for Stu's wedding. There, they blacked out and woke up in a hotel room without a clue as to what transpired the night before. 
The Hangover Part II followed the same premise as The Hangover, but there were some new elements added to it. Since they were in Bangkok, they also ran into a few problems that were specific to Thailand.
Ed Helms had food poisoning while filming 'The Hangover Part II'
For Helms, filming in a different country was challenging on his body. On a recent episode of Dax Shepard's Armchair Expert podcast, Helms revealed that he got such severe food poisoning that he ended up questioning whether his life was in danger or not.
"We shot in Soi Cowboy, which is a well-known red-light district in Bangkok," he said. "I had had street food a week prior and I had the worst food poisoning I'd ever had in my life. It's the kind of food poisoning where you're delirious and not sure you're going to make it. I remember thinking, 'I could die in Thailand away from my family and loved ones.'"
Despite being "a mess," Helms was still expected to show up on set. He shared that he even ended up filming a scene while being ill.
"It's actually in the movie; it's the iPhone footage where we're stirring up a riot in the streets. And I'm shirtless shouting at the police and going nuts," Helms recalled. "In between every single take, I was curled up on the sidewalk of Soi Cowboy in the fetal position. And Bradley [Cooper] and Zack [Galifianakis] – god bless them – were nursing me and giving me Sprite and trying to bring me back to life. And every take I would just get this adrenaline rush and scream and yell. And just go and collapse. And somehow we got through it."
However, being sick on the street was not actually Helms' lowest point while filming. He ended up hitting his head on the doorjamb while in the bathroom and began wondering about the end of his life.
"That's where I thought, 'This could be it,'" he said.
Will there be another 'Hangover' film?
The Hangover Part III was released in 2013, though there has not been a fourth movie yet. In total, the series has grossed over $1 billion worldwide, so some fans are probably curious about the possibility of another film being made.
In 2018, Cine Pop asked Helms about whether The Hangover Part IV could happen or not. In response, Helms said: "I'd say the chances of a fourth movie are between zero and zero."
Helms did not reveal the exact details behind his answer, but it's clear that fans should not expect a fourth film anytime soon. If Helms and his fellow castmates were to get together for another Hangover movie, it seems that it might have to be far away in the distant future.