Ed McMahon's Military Career Overlapped 3 Major Wars – but How Many Was He In?
Late-night TV icon Ed McMahon enjoyed a long career in Hollywood before his death in 2009. But he also had a remarkable military career that spanned across three major wars. How many did he fight in? And how did his time in the Marines give him something in common with Johnny Carson?
Late-night icon Ed McMahon played Johnny Carson's sidekick on The Tonight Show from 1962 to 1992. For those 30 years, he always opened the show with his signature introduction: "Heeere's Johnny!"
But before his unforgettable time on television, he had a remarkable multi-decade career in the military. His time in the service spanned over three wars, but which was he active in? And how did this all create another bond with Carson?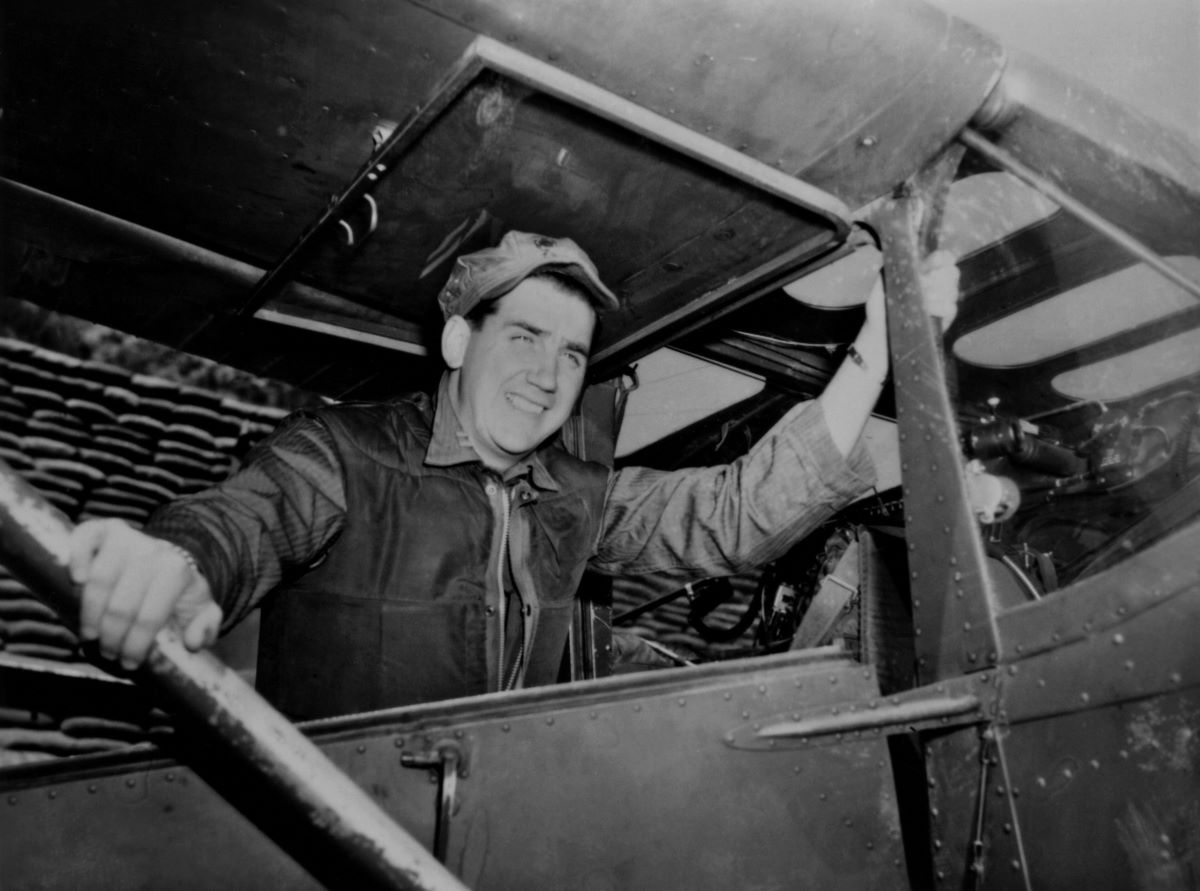 Ed McMahon enlisted during World War II
Born on March 6, 1923 in Detroit, Michigan, McMahon seemed to be set for the military from an early age.
In the early '40s, would-be military pilots needed at least two years of college. As such, McMahon enrolled with Boston College to fulfill the requirement. But as Military reports, the bombing of Pearl Harbor caused a change in the policy on incoming pilots soon after his enrollment. So, McMahon enlisted.
According to the U.S. Department of Defense, the Marine Corps commissioned McMahon in 1944 and he earned his pilot's wings. Notably, he did not see combat in that war because it ended shortly after he received orders to report. But he remained in the Marine Corps Reserve after serving in World War II.
Then, McMahon returned to active duty during the Korean War. He received six Air Medals for flying 85 combat missions over North Korea in an unarmed observation aircraft. According to Military, his primary role was as a "spotter."
After the Korean War, McMahon again stayed in the Marine Corps Reserve. He remained enlisted when the Vietnam War kicked off in the '50s and retired as a colonel in 1966. It was four years after joining Carson as co-host of The Tonight Show.
Johnny Carson almost saw combat in World War II
Something McMahon shared in common with his longtime friend Carson was their military service. The Tonight Show host joined the Navy at 18 through a special program. He attended Columbia University and eventually became an ensign. Notably, he was on the battleship USS Pennsylvania, which survived Pearl Harbor.
While onboard, Carson served as a Communications Officer whose official duties included encrypting enemy radio traffic. But he also performed magic tricks and the response seemingly solidified his interest in becoming an entertainer.
Like McMahon, Carson received a call to combat just before World War II ended. Eventually, he left the Navy and went back to school to become a comedy writer.
Johnny Carson and Ed McMahon shared a 'lighthearted rivalry' over their differences in rank
As McMahon reveals in a book titled Here's Johnny, he and Carson would joke about their time in the military during their 46-year friendship. He writes his higher rank created a "lighthearted rivalry" between the two while working on The Tonight Show.
As he recalls, Carson once told him he "used to be in charge of groups of sailors" returning from war, but he found problems with commanding them due to his high voice. McMahon recollects joking to Carson, "Those men weren't used to soprano commands. Did any of them ever obey you? Did any of them ever hear you?"
And he remembered Carson's replying: "With that boom of yours, Colonel, you could have called in the whole Third Fleet."
But friendly rivalry and all, they remained close for most of their lives. McMahon writes that he spent time with Carson about a year before the host's death in 2005. In 2009, McMahon died as well.