Ed Sheeran Almost Quit Music When He Became a Father
Becoming a father profoundly affected Ed Sheeran, who nearly quit music altogether when his daughter, Lyra Antarctica, was born in 2020. After releasing his first album, + (pronounced "plus"), in 2011, Sheeran saw nearly immediate fame. The album topped the U.K. and Australian charts and hit number five in the U.S.
Since then, Sheeran has sold over 150 million records worldwide, won four Grammys, and his net worth is over $200 million, making him one of the most successful artists in the world. But one look at his daughter Lyra, and the star nearly left it all behind. 
Ed Sheeran's family of four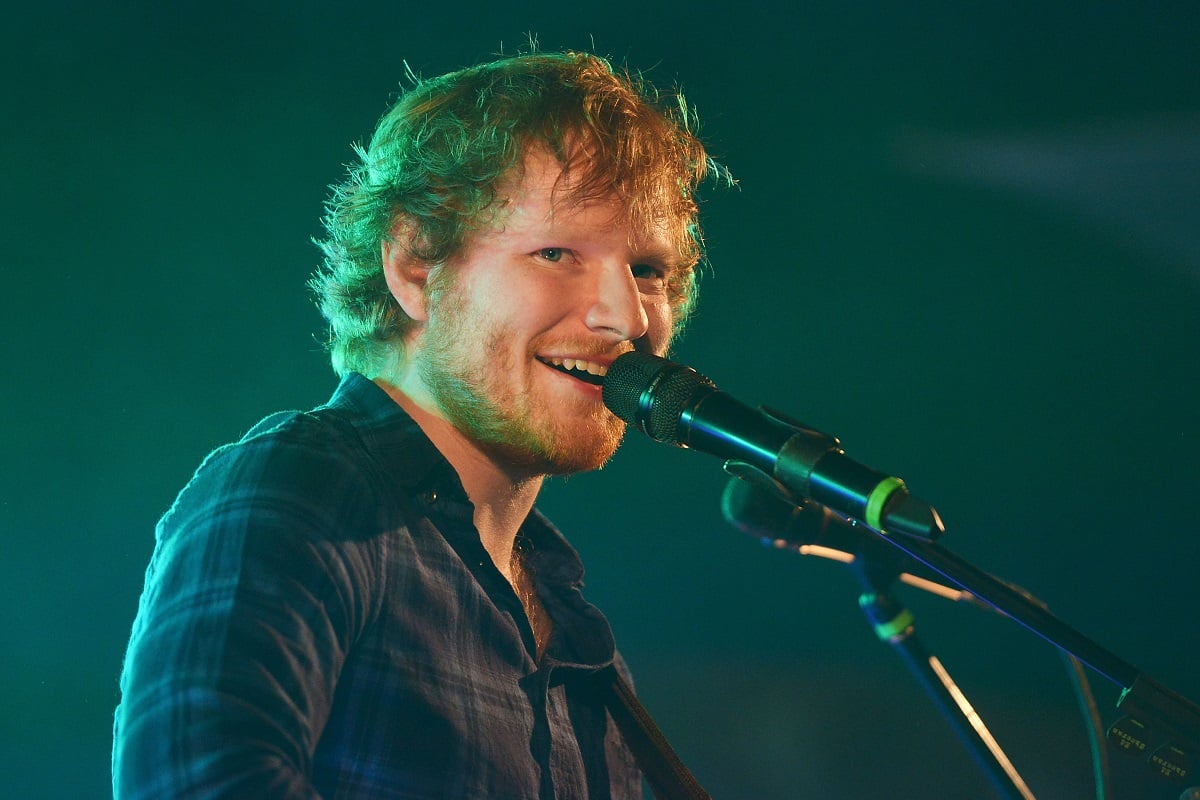 Sheeran met his wife, Cherry Seaborn, long before his success made him a huge celebrity. Though they didn't start dating until 2015, Sheeran and Seaborn had known each other from 11 when they went to secondary school together in Suffolk, England. The pair began dating in 2015, married in 2019, and welcomed the arrival of their first daughter, Lyra, in September of 2020.
In an Instagram post from May 19th, Sheeran announced the birth of his second daughter, making him a girl-dad twice over. The post, which mirrors Lyra's birth announcement, shows two tiny baby socks on a knitted brown blanket. "Want to let you all know we've had another beautiful baby girl," the singer wrote. "We are both so in love with her, and over the moon to be a family of 4 x."
Being a dad nearly brought the end of Sheeran's career
The birth of Sheeran's daughter, Lyra, had a life-changing effect on the artist. In an interview from September of 2021, Sheeran tells G.Q., "When my daughter was born I just said, 'Maybe this is me now.'" Sheeran talked further about the life-changing elements that parenthood brought, saying, "I can't really explain it, but I felt so much life was coming at me, I thought, 'Well, this is what I'm meant to do now.'"
Overwhelmed with the joys and difficulties of being a new parent, Sheeran stopped creating. "I stopped playing the guitar, stopped writing songs and I stopped singing," he said. The artist continued, "I actually convinced myself I was never going to sing or pick up the guitar again. I was like, 'No. This is it. I quit.'"
Ed Sheeran as a father and artist
After roughly four months of stalled creativity, Sheeran visited a friend and fellow musician who was also considering retirement. "I told him that I needed something, as after about four months I had lost all purpose," Sheeran explained. "Even though my new purpose was being a dad, if you asked me what I did I wouldn't be able to tell you."
After much soul-searching, Sheeran decided to return to his craft. "I asked [myself], what's more important for my daughter and my family? Is it being there 110 per cent of the time… Or is it having a daughter that knows her mum and dad have a great work ethic and really love their jobs?"
Now, Sheeran seems to have found a way to do it all. Having released his fifth album, = (pronounced "equals") in 2021, Sheeran has embarked on his fourth world tour, the +–=÷x Tour (pronounced "the Mathematics Tour"), that will have him on the road for 12 months, performing 75 shows in over 20 countries. However, this time, Sheeran is taking his kids on tour with him.
RELATED: Ed Sheeran Has a 'Fresh Prince of Bel-Air'-Inspired Tattoo