Ed Sheeran Has a 'Fresh Prince of Bel-Air'-Inspired Tattoo
Ed Sheeran has been topping the charts for more than a decade. The English singer-songwriter released his first album, +, in 2011. And as the "Shape of You" star's discography has grown, so too has the number of tattoos he's gotten. Sheeran once even admitted he has some ink inspired by the popular 1990s sitcom The Fresh Prince of Bel-Air. Here's the story behind it.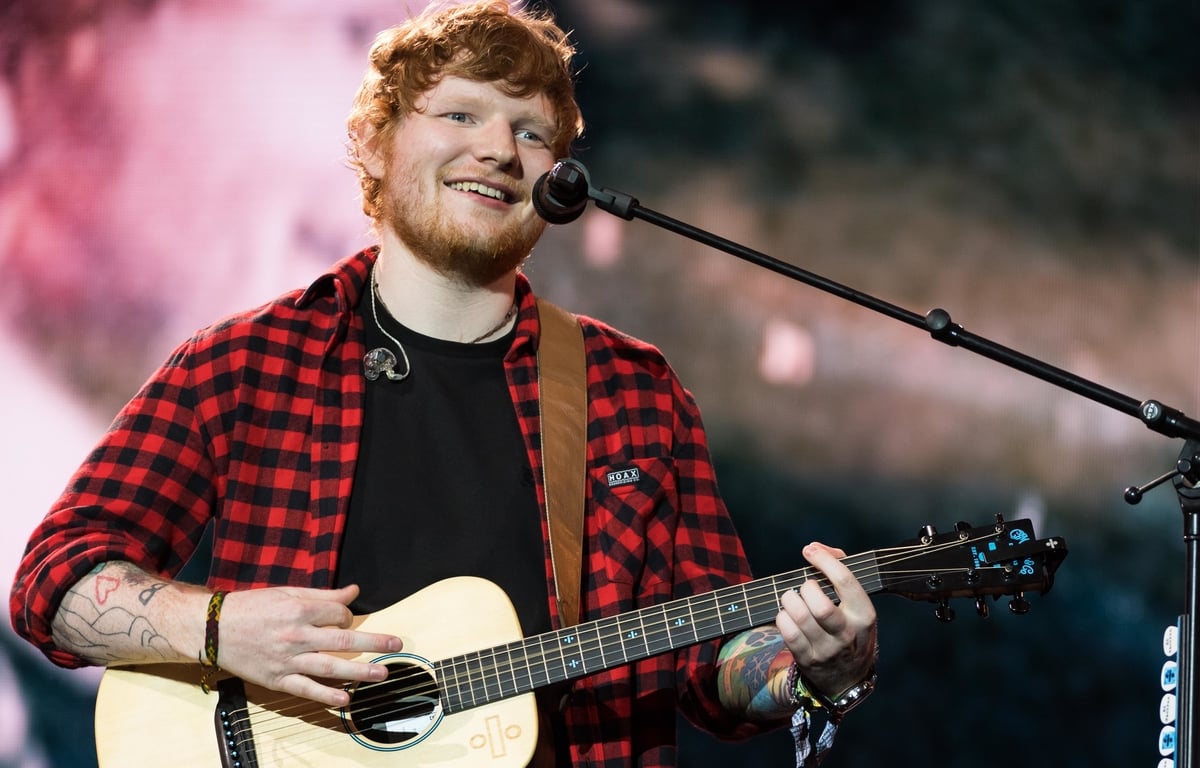 How many tattoos does Ed Sheeran have?
Sheeran reportedly has enough tattoos to rival fellow pop stars such as Harry Styles and Justin Bieber. Fans looking for a definitive number of how many tattoos the singer has might be out of luck. However, according to GQ, Sheeran has more than 60 tattoos on his body. Most of these were done by tattoo artist Kevin Paul, who has famously given tattoos to stars like Rihanna. 
That number gives Sheeran's fans a good idea of the singer's commitment to tattoos. But it's likely not up-to-date. There's no telling how many more tattoos Sheeran might have gotten since that GQ article published in 2020. Perhaps Sheeran needed a way to fill the time during the pandemic, although one has to imagine he's starting to run low on space at this point.
RELATED: Ed Sheeran Is 'Embarrassed' By His Songs
Why Will Smith inspired the pop singer's tattoo
Among Sheeran's more surprising tattoos is one inspired by Will Smith's classic 1990s sitcom The Fresh Prince of Bel-Air. The series, of course, takes its name from Smith's hip hop moniker, the Fresh Prince. Sheeran once explained the origin story behind his tattoo. Naturally, the singer was in Smith's hometown when he got it.
"I played in Philadelphia and I was on tour with my friends, the Rizzle Kicks, who were my opening act," Sheeran told MTV. "And I got 'Prince' [in green-block letters on my bicep], Jordan got 'Fresh' on his leg, and Harley got on his arm 'on the playground where I spent most of my days.'" Suffice to say, Sheeran is a big fan of the much-beloved TV show, which ran on NBC from 1990 to 1996.
What other tattoos does Ed Sheeran have?
With countless tattoos adorning his body, it would be impossible to identify every one Sheeran has. But over the years, fans have learned about several of his tattoos. These include British children's television character Pingu, Puss in Boots from the Shrek films, a jigsaw puzzle, three boxing gloves, and a large tattoo of a lion on his chest.
Sheeran's tattoos also pay tribute to the most important people in his life. He has a portrait of a mother and child dedicated to his own mother. And more recently, the singer received a tattoo of five intertwined rings on his back for his wife, Cherry Seaborn, and their future children, according to GQ. Since then, Sheeran has become a father to a daughter named Lyra.
RELATED: Does Ed Sheeran Write His Own Songs?