Are Ed Sheeran and Taylor Swift Friends?
Ed Sheeran is the chart-topping artist behind '=,' while Taylor Swift earned several Grammy Awards for projects like 'Folklore' and '1989.' Here's what we know about their friendship.
Taylor Swift and Ed Sheeran are chart-topping musicians who co-wrote one track off of the 2012 album Red. These two even got matching Scottish folds. 
Here's what we know about Swift and Sheeran's relationship outside of "Everything Has Changed."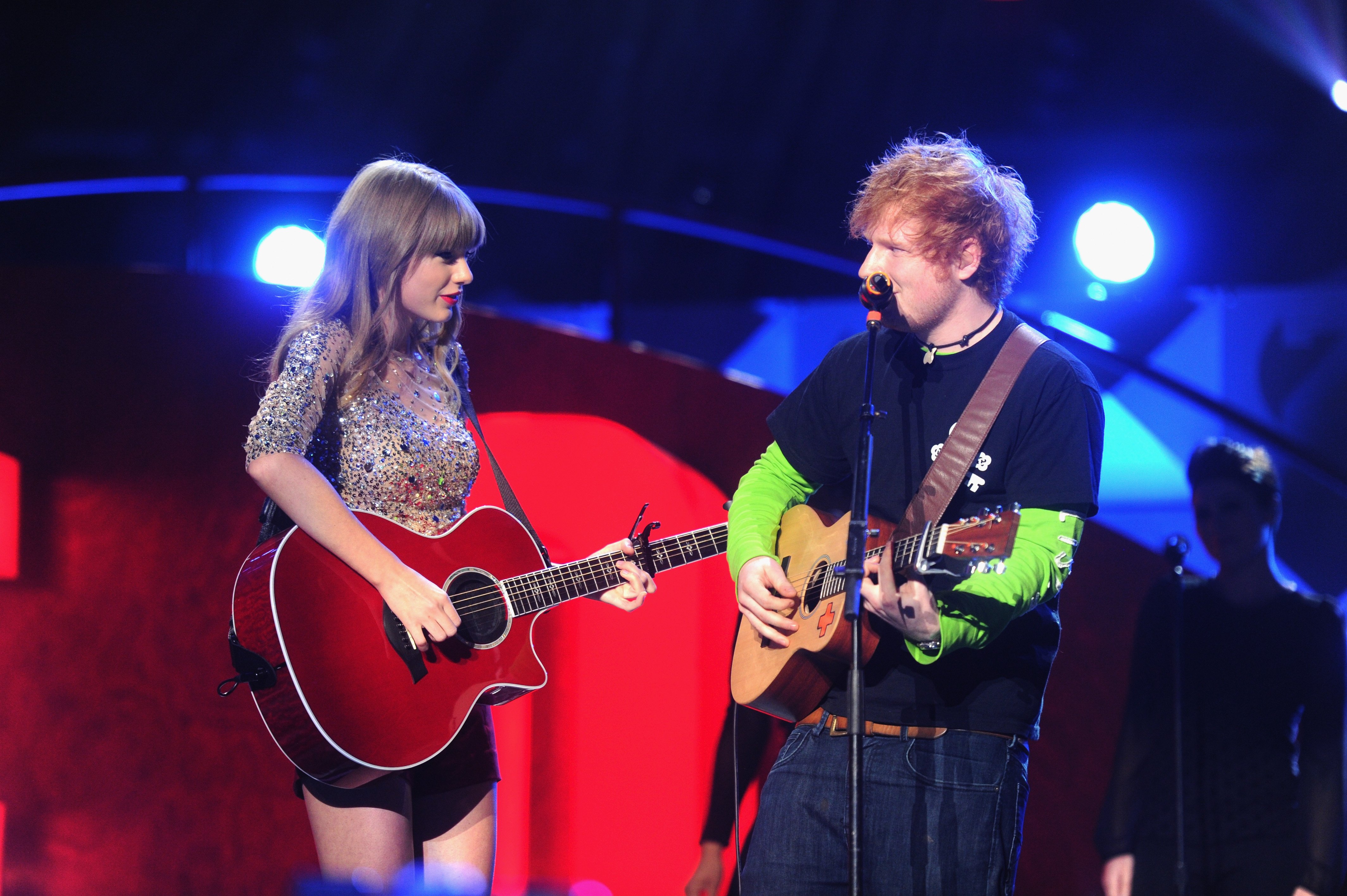 Taylor Swift and Ed Sheeran created the chart-topping song, 'Everything Has Changed'
Sheeran is the artist behind songs like "Shape of You," "Thinking Out Loud," and "Visiting Hours." Taylor Swift, with a career spanning several years, is the musician behind "You Belong With Me," "Wildest Dreams," and "Blank Space."   
What started as a friendship and Swift's love for her trampoline turned into one of the most popular songs of 2013. That year, the "Lover" singer and Sheeran created "Everything Has Changed" in conjunction with the album Red.
"Everything Has Changed" came with its music video, published on YouTube in 2013. The production earned over 350 million views, with some fans commenting that, even years later, this song gives them "goosebumps."
"I used to listen to Taylor's songs a lot as a child; listening to this again, it's making me tear up," one YouTube user commented. "Everything has changed indeed."
On Spotify, "Everything Has Changed" holds over 180 million plays. That makes it one of the most popular Red songs, aside from "We Are Never Ever Getting Back Together," "22," and "I Knew You Were Trouble."
Are Taylor Swift and Ed Sheeran friends outside of their musical relationship?
Sheeran and Swift are considerably busy, with Sheeran releasing = in 2021 and Swift recently receiving a Grammy Award for Folklore. However, these artists have been friends for several years, with the duo even going on tour together.
"We've gotten matching Scottish folds, made each other arts and crafts Christmas presents, vacationed with our families, and had each other's backs," Swift said during a 2014 interview with Rolling Stone. "He is the James Taylor to my Carole King, and I can't imagine a time when he wouldn't be." 
Taylor Swift and Ed Sheeran rerecorded 'Everything Has Changed' for the upcoming release, 'Red (Taylor's Version)'
Although Sheeran admitted to dating some of Swift's famous friends during the same Rolling Stone interview, these two have never been a couple. However, some fans wonder if the artists would reunite to re-record their hit single. 
The "You Belong With Me" singer recently released "Taylor's Versions" of older songs in light of the Scooter Braun incident. Her new version of Red will debut during November 2021, with the original album featuring "Everything Has Changed."
"I've already recorded it," Sheeran revealed on the U.K. radio chart show The Official Big Top 40, according to Billboard. Sheeran added, "Taylor's got a few surprises in store for you, I'll say that."
Music by both Swift and Sheeran, including their duet "Everything Has Changed," is available on Apple Music, Spotify, and most major streaming platforms.