Eddie From 'Below Deck' Says Captain Lee 'Hated All of Us' During Season 1
Eddie Lucas and Captain Lee Rosbach from Below Deck may be buddies today, but that's not exactly where their relationship began.
Lucas recently shared that Rosbach was more than grouchy about being tasked with running the first Below Deck superyacht. He recalled that Rosbach was annoyed and "hated" the crew. Thankfully, Rosbach's attitude, especially toward Lucas didn't last past season 1. Lucas recalled the special moment when Rosbach gave him his third stripe, promoting him to first officer last season.
Captain Lee didn't like 'Below Deck' Season 1 crew … at first
Lucas recalled that Rosbach was a pretty intimidating figure when the superyacht Honor set sail in 2013. "Honestly, right off the bat, meeting Captain Lee," Lucas recalled on the Side Piece with Melissa Pfeister podcast.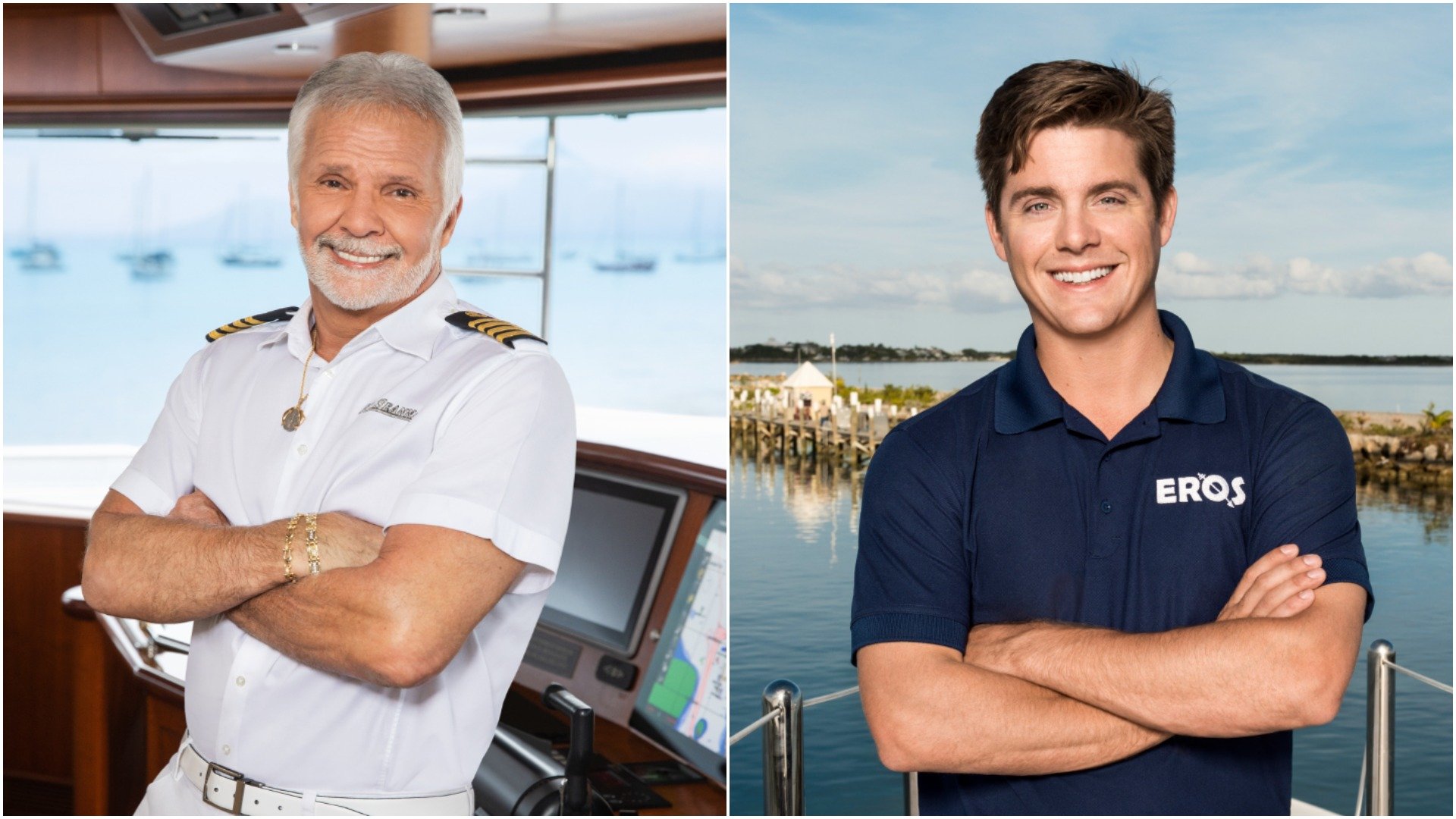 "Captain Lee, he never signed up for this," Lucas recalled. "This was never something he wanted to do. He was supposed to deliver the yacht there and then Aleks [Taldykin] was supposed to get on. But the insurance company was like, no, no, no. And the owner of the yacht that Captain Lee worked for a season and many seasons beforehand was like, 'Cap, you're on. Like, you're the captain now.'"
"So he didn't want to be there and he hated all of us at first. And so when I first met him, he was very cold, very standoffish," Lucas said. "Just like, I don't want to talk to you, I don't want to deal with you. You're not a sailor. You don't know what you're doing here. And I was like, OK. But like, I got it. So I was like, OK, so I got to prove myself. And I did."
Eddie Lucas and Captain Lee reflect on his latest promotion
Needless to say, Lucas quickly won over Rosbach. Lucas joined the show as a green deckhand but was quickly promoted to bosun for season 2. He remained bosun for season 3 then left the show. He returned in the role of bosun for Below Deck Season 8 and was promoted to first officer for season 9.
Rosbach and Lucas shared a tender moment at the end of season 8 when Rosbach promoted Lucas to first mate. "You earned it," Rosbach told Lucas in the Below Deck After Show. "I don't hand things out easily. If you are going to get it, you have to earn it. And Eddie earned it."
Lucas appeared to be a little emotional when Rosbach talked about him. "It kinda choked me up a bit," he said. "Cause it's been so many years since I first started as a deckhand. And getting my second stripe with Captain Lee. Going through everything I went through after season 3. And really hitting what feels like rock bottom in my life so far."
Eddie Lucas was proud to get that third stripe
Lucas added that he was in touch with Rosbach while he was off the show. "Through those five years I was gone, Captain Lee was always there to mentor me and to be there for me during difficult times," Lucas continued. "And then to finally come to this season, to have all that hard work recognized. And to get my third stripe was … it was really proud. I was really proud of myself. I was very happy."
"As you should have been," Rosbach smiled.
Lucas added with a smile. "Yeah … it meant a lot. Yeah."