Eddie Murphy Owns His Own Island in The Bahamas That He Snagged for $15 Million
Eddie Murphy is an accomplished actor and comedian who has amassed an impressive net worth — and that bought him a $15 million island.
In the last decade, many celebrities have taken to buying their own private islands with their enormous paychecks. It seems just visiting a remote island for a special occasion or getaway isn't enough anymore. Owning one is much more prestigious and can only be done by famous people with heavy pockets. Eddie Murphy was added to the private-island owners' list when he snagged this $15 million island in the Bahamas.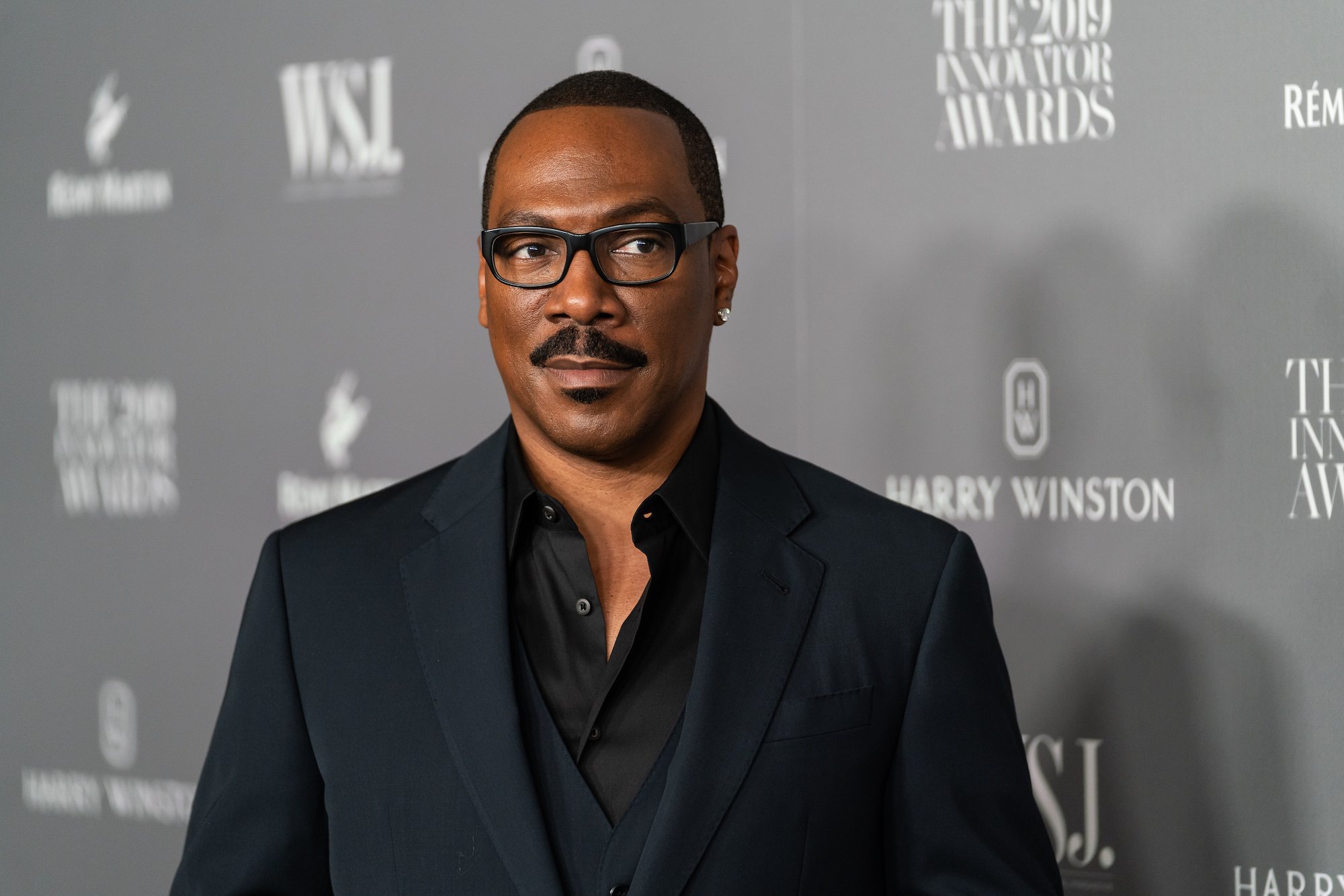 Eddie Murphy is known for his humor
Murphy has been a household name for decades, spanning as far back as when he was a newcomer to the industry and establishing himself as a comedian by doing stand-up comedy as a teenager. He was only 19 when he snagged a spot on Saturday Night Live (SNL).
Since his breakout in the popular series, Britannica reports that Murphy scored major hits that would define him as a versatile and talented actor. "Murphy showed his versatility in Eddie Murphy Raw (1987), which documented two of his live performances, and the comedy Coming to America (1988), in which he played four different roles." Although he is a skilled singer, writer, actor, and comedian — he is most known by fans for his hilarious leads in films like The Nutty Professor, Daddy Day Care, and The Haunted Mansion.
Murphy has racked up quite a net worth
As of 2018, Eddie Murphy had a sizeable net worth but was paying a significant amount of his money in child support. Bringing in nearly $7 million at the worldwide office, the comedian earned a net worth of an estimated $120 million but paid out $51,000 in child support for his daughter with Mel B. That number is much higher, however, since the funny man has 10 kids!
Since then, he has acquired even more money and only has three kids under 18 to provide child support for. According to Wealthy Gorilla, his updated 2021 net worth has grown to be a whopping $200 million, after years of incredible performances and earning a spot in Comedy Central's list of the 100 Greatest Stand-ups of All Time as number 10. That number isn't expected to drop anytime soon since he has a new film premiering in the next year or so – a sequel to his iconic 1988 comedy, Coming to America. 
The specs of Eddie Murphy's $15 million island in the Bahamas
There isn't any news on whether Murphy plans to do anything more with his private island than relax and vacation with friends and family. Considering his immense success as an actor, the privacy may be just what they need from the $15 million purchase. 
"Just offshore from downtown Nassau, Murphy purchased the 15-acre Rooster (or Long) Cay in 2007 for a reported $15 million," People reported. "Murphy has family ties to the Bahamas and previously owned another smaller island near Nassau, called Pearl Cay." 
With that kind of money and his own private island, it's no wonder Eddie Murphy plans to leave acting behind soon. He has already made a name for himself in a challenging industry and wants to get back to what he loves. The comedic legend is close to his 60s and has more than earned the right to leave on his own terms, although fans will be sad to see him go.