Eddie Murphy Once Joked He'd Embarrass the Academy if He Ever Won an Oscar
Eddie Murphy has been both one of Hollywood's biggest and most versatile talents. Although he started out doing comedy, occasionally the actor has branched off to do more dramatic roles. Despite his accomplishments, however, Murphy has never won an Oscar. If the Academy waits to too long to give him the award, however, Murphy quipped that he'll get his revenge on them in an embarrassing way.
Eddie Murphy allegedly stormed out of the Oscars because he didn't win for best supporting actor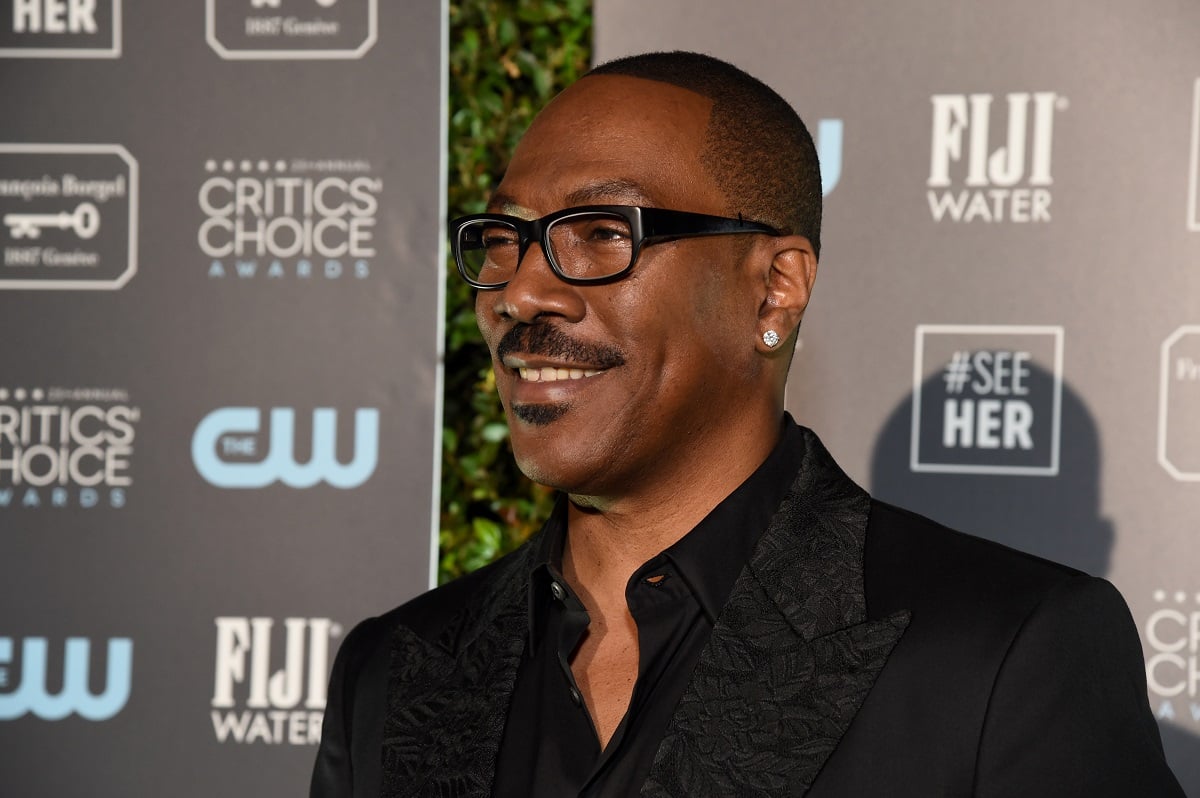 Murphy is no stranger to Oscars controversy. In 2007, he was nominated for the hit drama Dreamgirls starring Beyonce. Many saw him as a frontrunner, and perhaps even Murphy himself thought he would win. But according to The Hollywood Reporter, Little Miss Sunshine star Alan Arkin ended up with the award that year. Afterward, Murphy allegedly stormed out of the awards show.
But in an interview with Rolling Stone, Murphy asserted that he harbored no animosity towards losing.
"Afterward, people were like, 'He's upset,' and I'm like, 'I wasn't upset!' What happened was after I lost, I'm just chilling, and I was sitting next to Beyoncé's pops, and he leans over and grabs me and is like, 'There will be other times.' And then you feel Spielberg on your shoulder going, 'It's all right, man.'Then Clint Eastwood walks by: 'Hey, guy . . . ' So I was like, 'It's not going to be this night!' I didn't have sour grapes at all," Murphy explained.
He also revealed he chose to host the 2012 Oscars "to show them that I'm down with it."
However, Murphy would later turn down hosting the Oscars that year.
The embarrassing way Eddie Murphy planned on getting back at the academy if they waited too long to give him an Oscar
Eddie Murphy has more than enough patience to wait his turn for Oscar glory.
"I'll wait because I'm pretty healthy," Murphy said in The Hollywood Reporter's Awards Chatter podcast.
The Beverly Hills Cop star asserted he was going to be around the entertainment industry for a long time. Because of this, he quipped that sooner or later they'd at least give him an honorary Oscar. But Murphy also joked that there would be consequences for waiting too long to give in.
"I already did 35 years in movies, eventually y'all gonna have to give me something. And if y'all wait till I'm 85, 90, I'm gonna come out a 90-year-old dude, in a sky-blue tuxedo — there's a reason why it's sky blue — and I'm gonna walk out and when they give me the award and they hand it to me, I'm just gonna stand there and urinate on myself in front of the world — the whole world — and just stand there," he explained.
To that end, Murphy gave the academy a simple message.
"And then they're gonna have to play that music and then they'll have to usher me off. That's gonna be my moment. Don't make me wait," he said.
'Norbit' might have caused Eddie Murphy the Oscar for 'Dreamgirls'
Eddie Murphy released the 2007 movie Norbit to an onslaught of unfavorable reviews. But what really made the comedy stand out was that the film was released around the time of Murphy's Oscar campaign. The LA Times reported that many in the industry felt the critically panned comedy could doom Murphy's Oscar chances.
"Every time I pass that [Norbit] billboard, it makes me sick," an anonymous Oscar consultant said.
Meanwhile, prominent author Robert M. Entman also felt doing Norbit was a mistake.
"For Eddie to follow what he did with Dreamgirls with this just doesn't make sense," Entman said. "There's no excuse for him to lend his prestige to something like this…. There has to be a point where African American stars of his stature have to take some responsibility for their actions and just say no."
But an Academy voter at the time, John DiSimeo, didn't factor Norbit when he judged Murphy's performance.
"As a voter, it doesn't impact me. We're able to focus on the work itself…. The focus has been on his work in Dreamgirls and whatever comes out after it is, for the most part, irrelevant," DiSimeo assured.
RELATED: Eddie Murphy: The Sci-Fi Movie That Ruined His Career