Eddie Murphy Revealed All the Characters He Plays in 'Coming 2 America'
'Coming 2 America' finally has a release date. And to the delight of fans, Eddie Murphy teased the laundry list of characters that he portrays in the film.
Coming 2 America is the highly anticipated sequel to Eddie Murphy's iconic 1988 comedy, Coming to America. In anticipation of the debut, Murphy teased the laundry list of characters that he portrays in the film.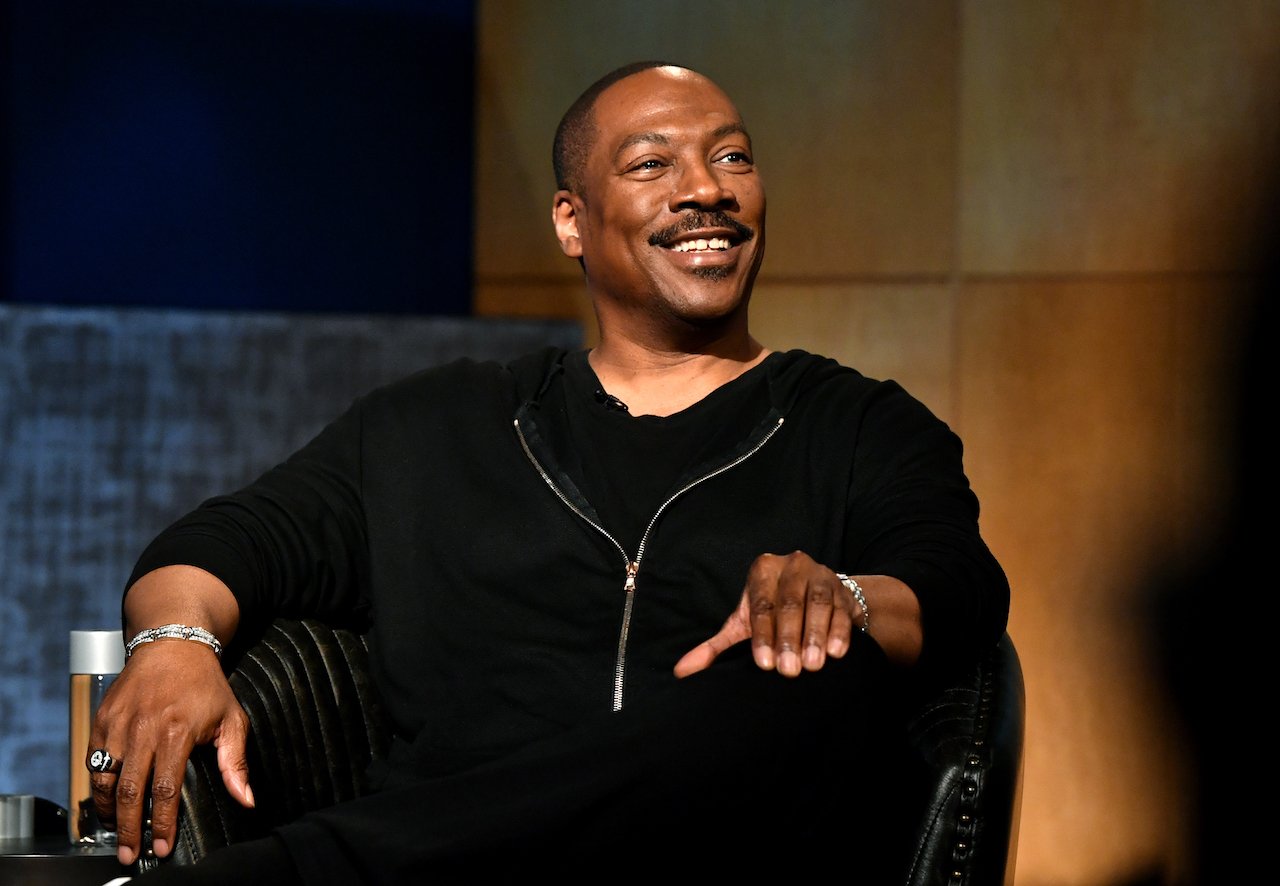 Eddie Murphy will play multiple characters in 'Coming 2 America'
Murphy is a comedian, an actor, and a master impressionist. From Norbit to The Nutty Professor, Murphy has expertly performed as multiple characters in numerous movies.
One of his most famous multi-character performances was in the 1988 comedy, Coming to America. Now, more than thirty years later, Murphy is reprising his roles in Coming 2 America. In a 2019 appearance on The Ellen Show, he revealed all the characters he will play in the sequel.
"Well, I have all of the old characters from the first one — the old Jewish guy, and the barber, and the prince, and Randy Watson," said Murphy. "And now I do this, an old farmer I'm doing. So maybe it's five or six [characters] now."
The movie star claims to be retired from heavy movie makeup
Behind the scenes, Murphy spends hours in the makeup chair to prepare for sequences in which he plays different looking characters. He suggested to The Ellen Show that Coming 2 America would be his last foray into heavy movie makeup.
"You know, every time I do a makeup movie, I always say, this is the last time I'm doing this sh*t. And then I always wind up back in the makeup chair," grinned the comic. "I say I'm never doing it again. And then something will happen years later where it kind of makes sense to do it. So I'm never doing it again, now."
Show host Ellen DeGeneres expressed a hint of skepticism. "OK, well, we'll show you this tape," she quipped.
Murphy is 'really, really happy' with 'Coming 2 America'
In his interview with DeGeneres, Murphy explained the effort he put into creating a fitting sequel for Coming to America.
I couldn't be happier with how it turned out. Because that movie more than any picture that I've done — I don't know what it is in the culture where, like on Halloween, some people get dressed up as characters from the movie. So, a lot of people had this expectation. People would say to me when they found out I was doing it, 'Don't f*ck that movie up. Don't mess with it.' I would say, 'What?' So, we've gone above and beyond what anybody would think. I'm really, really happy with it.

Eddie Murphy on The Ellen Show
Coming 2 America also stars Arsenio Hall, James Earl Jones, John Amos, Shari Headley, Wesley Snipes, Tracy Morgan, Leslie Jones, Louie Anderson, Garcelle Beauvais, Vanessa Bell Calloway, and Jermaine Fowler. The film will premiere exclusively on Amazon Prime Video on Dec. 18.
Follow Erika Delgado on Twitter.