Eddie Murphy Revealed Which of His Past Movies Represents Him the Most
Eddie Murphy has had a long and storied career as both an actor and a comedian. From Coming to America to Dr. Dolittle, Murphy has dazzled viewers for decades with his outrageous on-screen antics.
With so many movies under his belt, one would assume it's hard for Murphy to pick one that captures his essence the most. However, the Coming 2 America star recently admitted that there is one film, in particular, that represents him the most.
Eddie Murphy says 'The Nutty Professor' represents him the most of all his movies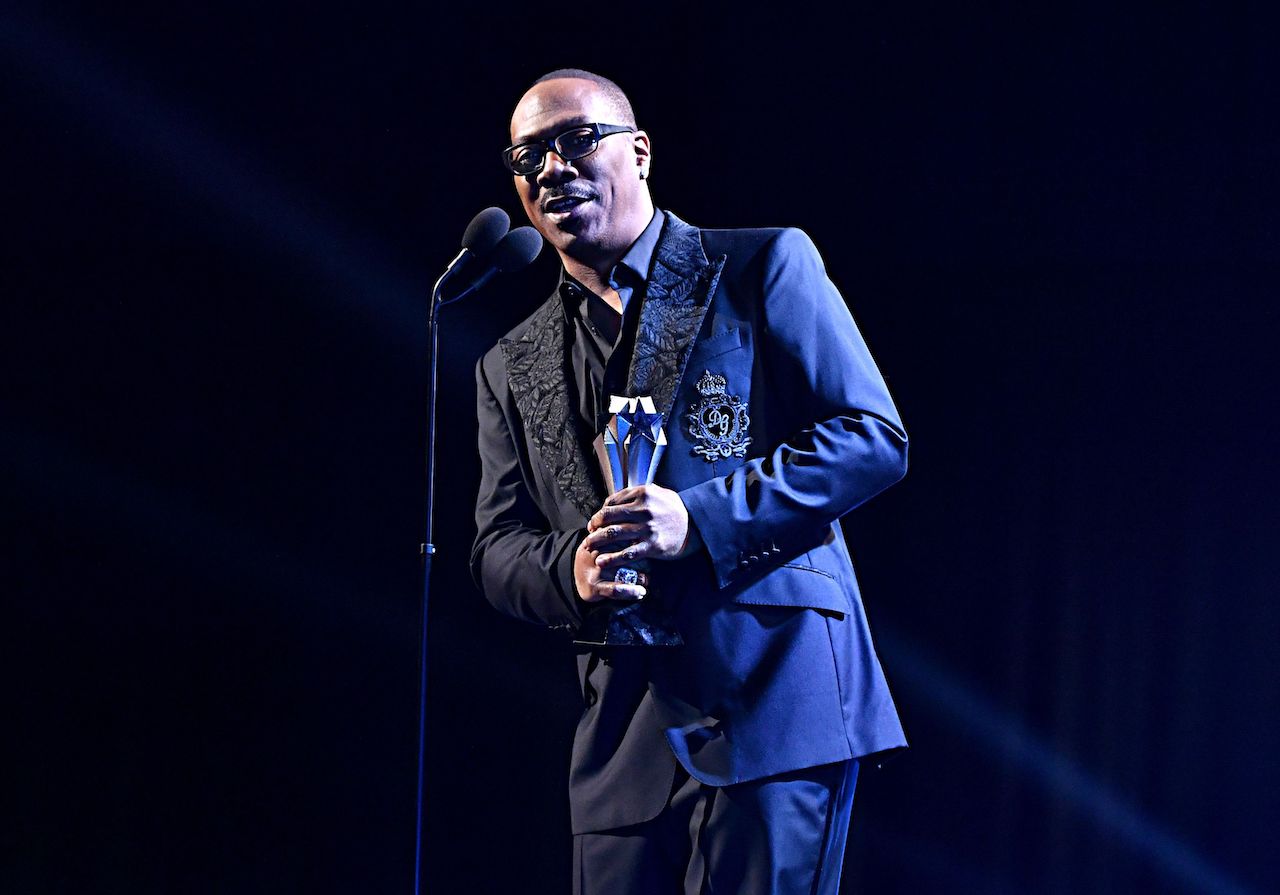 RELATED: Eddie Murphy Had No Intention of Making a 'Coming to America' Sequel at First
Related post url: 
During a recent interview with TODAY, Murphy revealed that The Nutty Professor speaks for his talents and abilities.
"If I had took one movie of mine that represented me the most, I would say Nutty Professor, the first Nutty Professor," Murphy said.
According to Murphy, the film is the best available example of his talent for playing different characters and personas.
"Because that shows … doing all the stuff, and different characters and it's like everything that I do is in that movie."
He doesn't think his film career defines his legacy
However, despite all of his success in the movie business, Murphy doesn't feel he's defined by his accomplishments. He personally feels like his children are the greatest achievement of his life.
"It wouldn't be a film at all, my legacy is not my work, my legacy is my children," Murphy said. "My legacy is not what I do for a living or what I did as an artist. That's not my legacy. My legacy are these 10 human beings that I brought into this world."
His daughter has a role in 'Coming 2 America'
Murphy's 19-year-old daughter, Bella, also stars in his upcoming film, Coming 2 America, which is a sequel to his 1988 classic Coming to America.
In the same interview, Murphy shared how emotional he became while seeing his daughter working on set with him.
"I can't even put it into words … Your child, you can go see your child do like a little thing, you know, a school play, and your heart will burst with pride," Murphy said. "To look over on the set and know that my little baby girl auditioned for this role and got this role, she's doing a great job and seeing her, I had the big, giant proud papa moment every day. Every day, so proud of her.
Eddie Murphy had no intention of making a 'Coming to America' sequel
Even though there's a ton of hype surrounding the release of Coming 2 America, Murphy initially had no plans of making a sequel.
"We never thought about doing a sequel to the movie," Murphy told Jimmy Fallon. "We thought it was over, 'cause the story ended with him going off. It looked like they was going to live happily ever after, and that was the end of the story."
However, after noticing how the film has maintained its popularity for several decades, he knew it was time to work on a sequel.
"And then the movie became this cult movie, like, you know, of all the movies that I've done, Coming to America is the one that like, worked its way into the culture in all these different ways, little catchphrases from the movie."