Eddie Murphy Sang Multiple Songs in the 'Shrek' Movies
Eddie Murphy first became a household name in the 1980s when he was a cast member on Saturday Night Live. The actor also voiced the role of Donkey in Shrek, Shrek 2, Shrek the Third, and Shrek Forever After. While fans of the Shrek franchise will recognize Murphy's comedy in his performance as Donkey, the actor also contributed vocals to multiple songs featured throughout the films.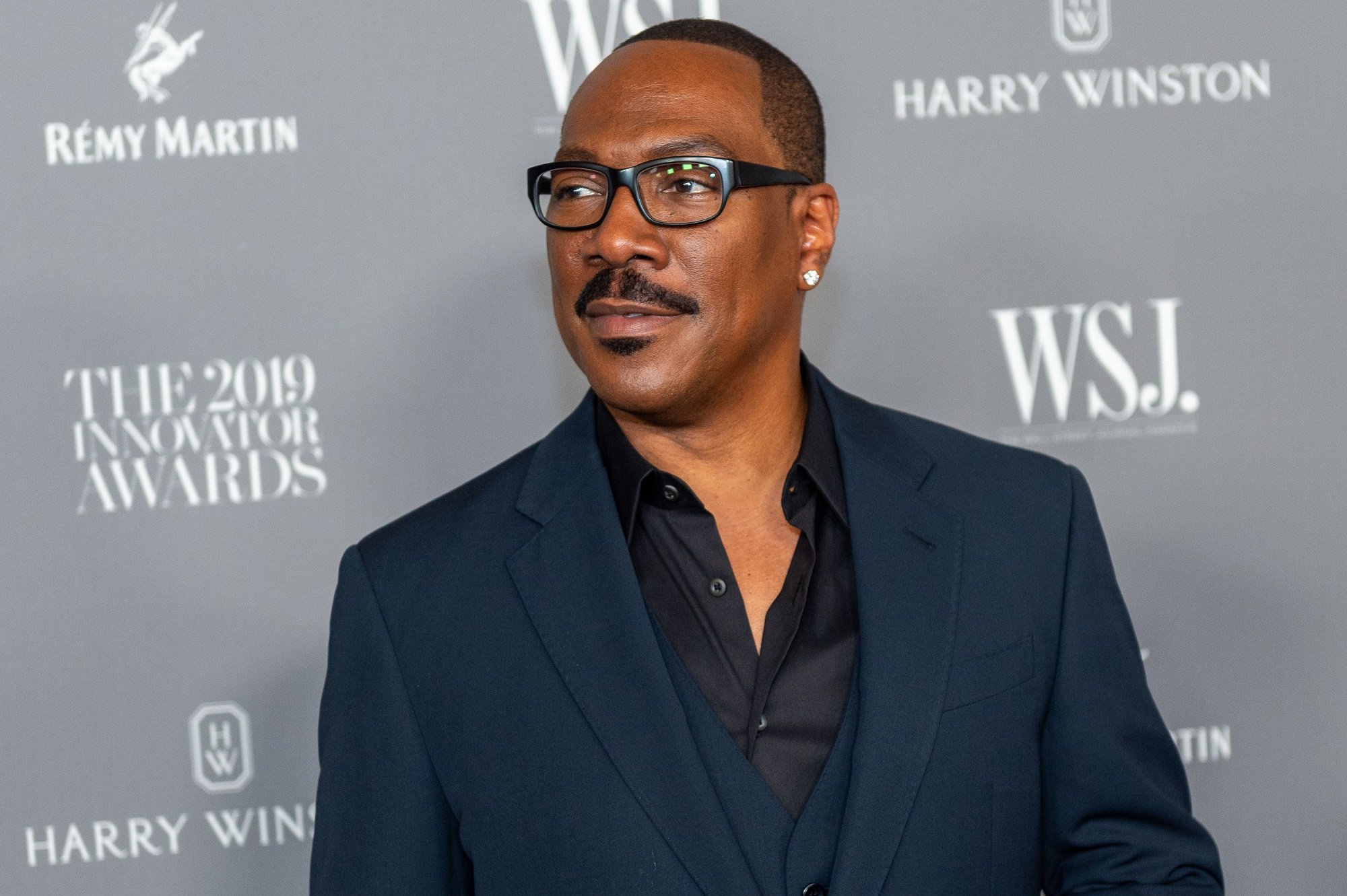 Eddie Murphy sang in the 'Shrek' films
The Shrek franchise boasts several popular actors. In addition to Murphy voicing Donkey, Mike Myers voices Shrek, Cameron Diaz plays Princess Fiona, the iconic Julie Andrews voices Queen Lillian, and Antonio Banderas appears as Puss in Boots.
At the end of the first film, Shrek, which was released in 2001, Donkey sings along to The Monkees' song "I'm a Believer." In the film, this was Murphy's real singing voice.
Before the movie was released, Entertainment Weekly reported that Murphy would be featured on the original soundtrack for Shrek.
"Murphy is the only [actor] who made it to the soundtrack," Marylata Jacob, the film's music supervisor, told Entertainment Weekly. "Because, quite frankly, he actually is a singer."
While Murphy was the only voice actor from Shrek also to be included on the movie's soundtrack, this was not the case for future Shrek movies.
For Shrek 2, Murphy and Banderas sang "Livin' La Vida Loca" by Ricky Martin as their characters. The two actors sang "Thank You (Falletin Me Be Mice Elf Again)" in Shrek the Third.
Eddie Murphy could play Donkey in 'Shrek' again
In 2016, Murphy starred in a movie called Mr. Church. While promoting the film, Murphy sat down for an interview with Collider. During the interview, Murphy revealed that he had heard of plans for another film in the Shrek franchise.
"Shrek? Yeah, I… Well, Shrek, not just Shrek. Any of those, anything that's been as successful as a Shrek or you know, something that's really like, people really, really like it. They always make those movies. They don't stop making those types of movies until the audience says 'No more!'" Murphy said. "Shrek is one of those things."
He continued: "And they took a nice long break. I think that the next Shrek, I think Jeffrey [Katzenberg] told me 2019 it'd be ready. 2019, 2020. But they've got a good script. They wrote a nice, good script for that next Shrek."
Will a 'Shrek 5' happen?
While Murphy told Collider he expected a new Shrek film to be released by 2020, that has not happened yet. Still, fans of the franchise can look forward to a future Shrek movie seeing the light of day, as a script for a fifth Shrek film is completed.
In 2017, screenwriter Michael McCullers spoke to The Hollywood Reporter about the movie.
"Shrek 5 is being developed. I finished that script, which I really, really, really love. It's really personal to me. It's got a pretty big reinvention behind it that I guess I can't really reveal," the screenwriter said.
Perhaps Murphy will lend his singing voice to the next Shrek film in addition to starring as Donkey again.