Eddie Murphy Says He Isn't Doing Any More 'Money Grabs' in the Movie Business — 'The Script Has To Be Right'
Fans have been eagerly awaiting the sequel to Eddie Murphy's monster hit Coming to America, released in 1988. Its sequel, Coming 2 America, is set to release on March 5, and it stars several people from the film's original cast, including Arsenio Hall.
Many fans of the franchise are wondering why it took 33 years for Murphy to develop a sequel to Coming to America, but Murphy maintains that he had to make sure the film was made right.
At this point in his career, Murphy assures he is no longer working on movies solely for monetary gain.
Eddie Murphy wasn't going to compromise 'Coming 2 America' for an easy payday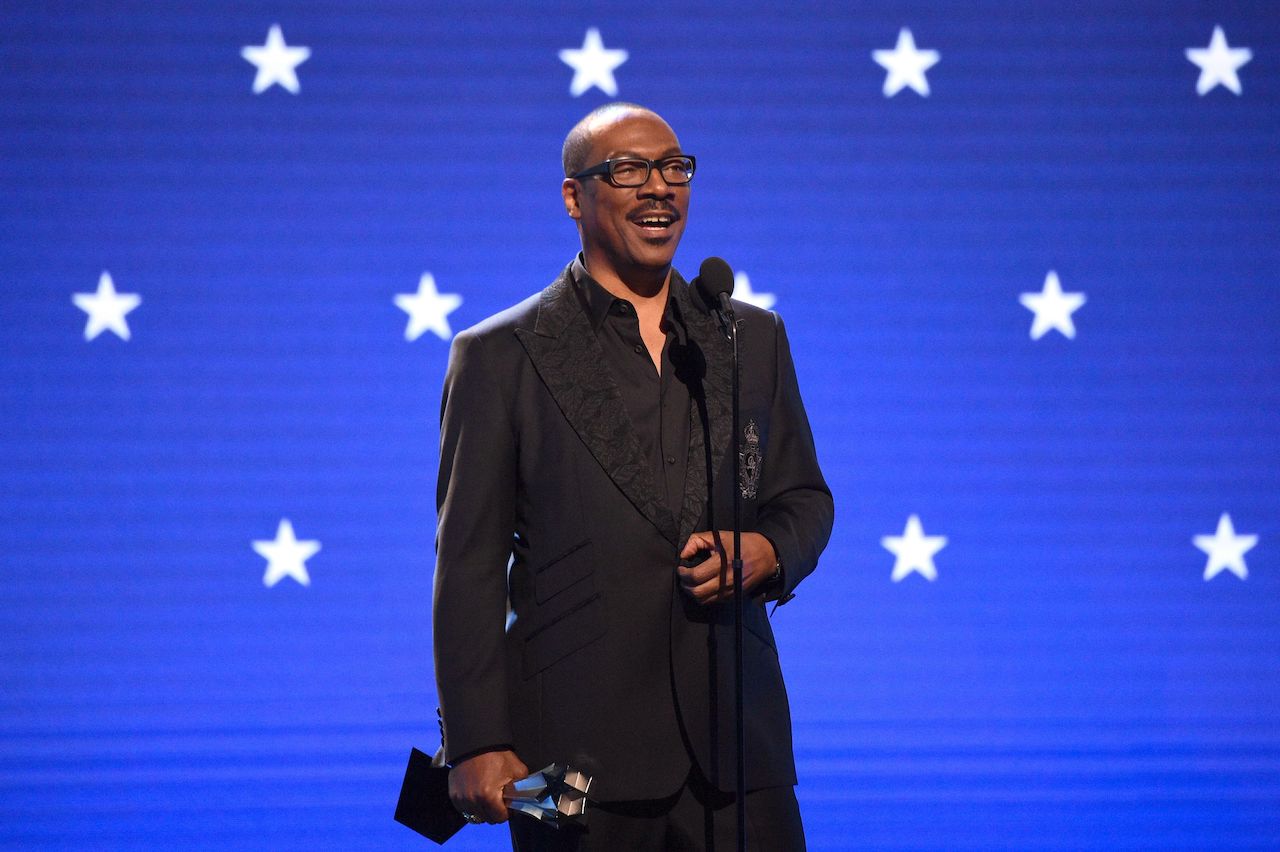 RELATED: Eddie Murphy Had No Intention of Making a 'Coming to America' Sequel at First
Related post url: 
Murphy stressed the importance of making a quality film during a recent appearance on TODAY. According to him, that was the reason why production was delayed for over three decades.
"That's why the script took so long," Murphy added. "Took four years because the script just wasn't right. Same thing with Beverly Hills Cop, they've been trying to get a Beverly Hills Cop together for 10 years. But the script has to be right."
Murphy emphasized that he's past the point of making sub-par films just to make large sums of money.
"I told you guys, I'm not doing any more money grabs, I'm not doing any more movies that's like, 'Oh, he clearly just did this movie for a check.' I'm not doing any of those. Only when it's right. And this thing took four years to get right."
He didn't feel any pressure when making 'Coming 2 America'
Despite the massive hype surrounding Coming 2 America, Murphy claims he felt no pressure while making the movie.
"I don't feel any pressure at all," Murphy said. "You know, pressure and stuff like that, you feel stuff like that when you're just starting out in the business. I've been making movies for 40 years and it's just another day at work."
He knows that many people are expecting it to be great, which is why he paid such close attention to every aspect of its production.
The 'Saturday Night Live' star initially had no intention of making a 'Coming to America' sequel
Even though fans raved about the original film, Murphy didn't originally have plans to make Coming 2 America.
"We never thought about doing a sequel to the movie," Murphy told Jimmy Fallon. "We thought it was over, 'cause the story ended with him going off. It looked like they was going to live happily ever after, and that was the end of the story."
However, after seeing the cult following the movie had developed, Murphy felt compelled to make a sequel.
"And then the movie became this cult movie, like, you know, of all the movies that I've done, Coming to America is the one that like, worked its way into the culture in all these different ways, little catchphrases from the movie."
Coming 2 America will be available for streaming on March 5.