Eddie Murphy: The Sci-Fi Movie That Ruined His Career
Eddie Murphy has had a long career. Having enjoyed success on TV and in stand-up comedy, Murphy has also had several hit movies over the years, like 48 Hrs., where he starred opposite Nick Nolte and Beverly Hills Cop. The 80s and 90s were good for Murphy, and he had a lot of cinematic success. However, one movie derailed his acting career a bit. Let's take a look at the movie that almost ruined Murphy's career.
Eddie Murphy's early career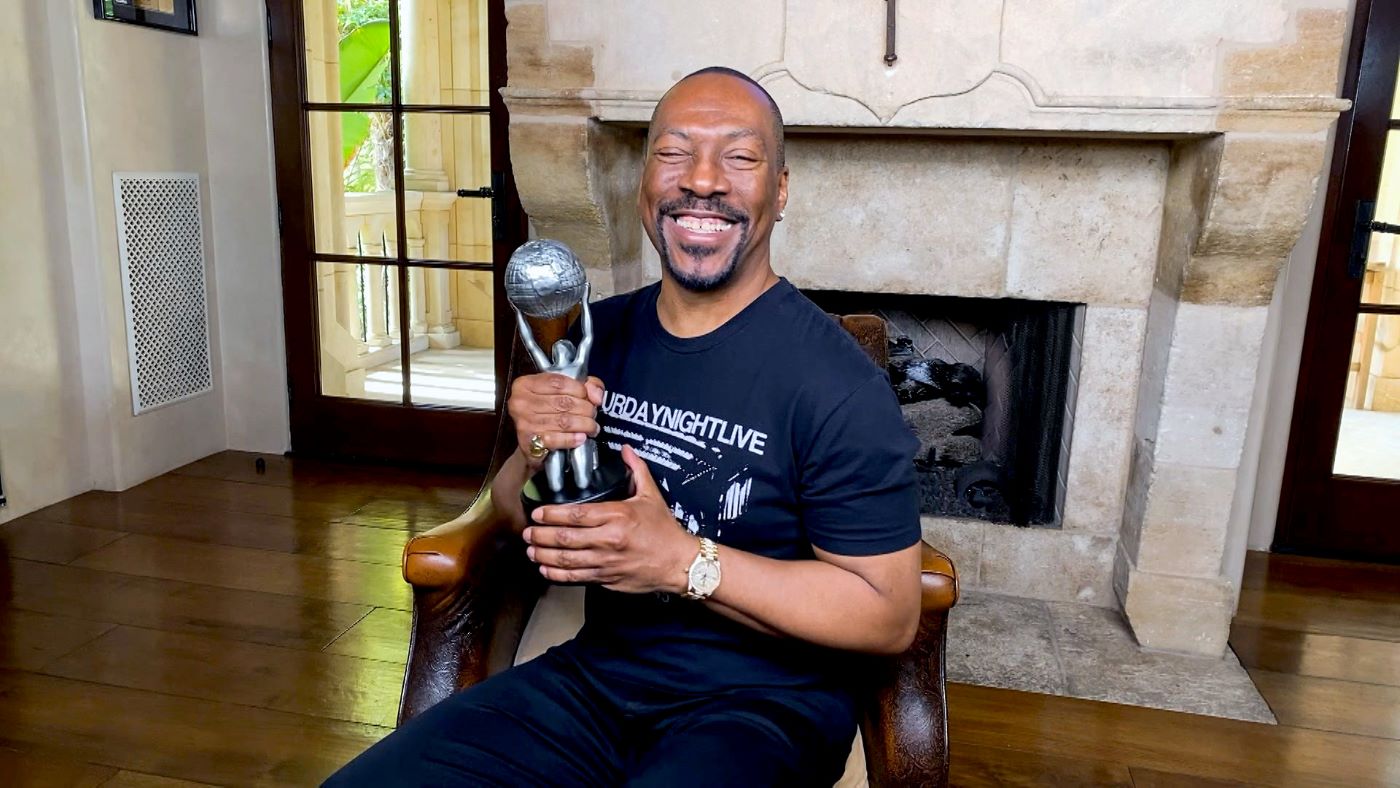 Murphy began doing stand-up comedy in New York City. When he was only 19, he joined the cast of Saturday Night Live in 1980. This turned out to be a smart career move for him. He quickly proved himself to be one of the show's top performers. Some of Murphy's most memorable characters on the show were Mister Robinson, Buckwheat from the Our Gang series, and a grumpy version of the animated clay character Gumby.
When Murphy first joined the show, the ratings too a brutal hit due to the series creator and many writers leaving the show. However, when Murphy joined the cast, ratings for the show began to skyrocket. He is credited for having saved the show thanks to his comedic timing and memorable performances. Thanks to his success on the show, Murphy's big-screen career was launched.
The movie that ruined his film career
Murphy had found a tremendous amount of success as an actor. However, in 2002, that all changed. The wildly successful actor and comedian found himself at the bottom of the A-list, and he had one movie to thank for this: an obscure and oddly written sci-fi comedy that remains to this day one of the biggest box office failures ever, The Adventures of Pluto Nash.
The movie made a measly $7 million in worldwide box office sales during its theatrical release with a budget of $100 million. Why did the movie flop? According to Bombreport, the script suffered from many rewrites and a delayed theatrical release. Both factors combined could have been the downfall of the movie since many movies that are delayed often have issues when they are finally released, notwithstanding the most recent delays due to the pandemic. Whatever the reason, suffice to say that the effect was immediate, and Murphy's career has never recovered to its former glory. 
That's not to say that Murphy has had no success. In 2021, Murphy reprised his role as Akeem, among others, in Coming 2 America, the sequel to the 1988 film. Though the film had lukewarm reviews, fans of the original movie tuned in to see Murphy and Arsenio Hall reprise many of the same roles they played in the original. Even though Murphy's film career isn't quite what it once was, the actor seems focused on family life these days, and perhaps he welcomes the break from the back-to-back movies he filmed in the 80s and 90s.
Murphy finds his way to the big screen
Murphy's first major film, 48 Hrs., proved to be a roaring success. He followed that up with three more box office successes, Trading Places in 1983, Beverly Hills Cop in 1984, and The Golden Child in 1986. He left Saturday Night Live in 1984 to focus on his film and stand-up career.
In addition to sequels to 48 Hrs. and Beverly Hills Cop, Murphy flexed his stand-up muscles in Eddie Murphy Raw. Arguably one of Murphy's most memorable films, Coming to America in 1988, featured Murphy playing four different roles in the movie. The characters featured Murphy and Arsenio Hall in prosthetic makeup. This formula is repeated later in his film The Nutty Professor, where he played several different characters with the use of prosthetic makeup.
RELATED: Eddie Murphy Can Thank Sylvester Stallone for His Breakout Role in 'Beverly Hills Cop'