Eddie Murphy Spent Years Trying to Launch a Successful Music Career
It's been a big couple of years for Eddie Murphy. The legendary comedian and actor delivered one of his best-ever performances in 2019's Dolemite Is My Name. Then he returned to Saturday Night Live for the first time in 25 years, winning his first Emmy for the episode. But many of Murphy's younger fans apparently just discovered he longed for a music career.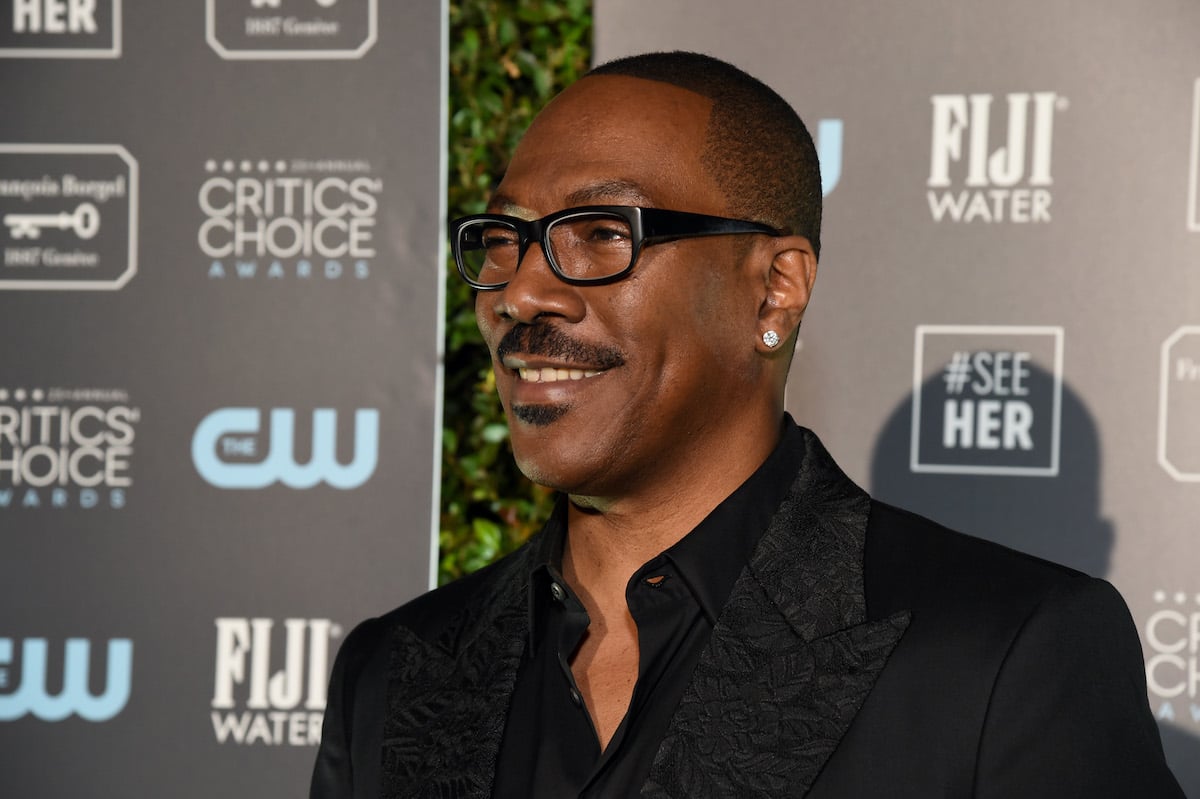 Eddie Murphy landed a hit song with 1985's 'Party All the Time'
Today's teens probably know Murphy best for his voice roles in animated classics like Disney's Mulan and the Shrek franchise. Of course, the actor has a long filmography preceding those movies, including comedy hits such as Beverly Hills Cop, Coming to America, and The Nutty Professor. But at the height of his popularity, he also landed a hit song.
1985's "Party All the Time" reached number 2 on the charts in the United States. And thanks to a viral tweet about the song, a whole new group of fans have discovered a side of Murphy they never knew. And there's a lot more where that synth-heavy, Rick James-produced R&B track came from. Once upon a time, Murphy aspired to launch a full-on music career.
The actor has a more extensive discography than most fans realize
Nowadays, "Party All the Time" has all the trappings of a novelty track. But it wasn't just a one-off single Murphy recorded with James. In fact, Murphy's debut music album — he'd previously released two comedy albums — became a certified gold record, selling 500,000 copies. So even as he continued his movie career, Murphy pursued music.
In 1989 and 1993, he released two more albums, So Happy and Love's Alright. Neither sold particularly well, and none of Murphy's subsequent singles ever came close to the success of "Party All the Time." Not even a duet with Michael Jackson titled "Whatzupwitu" could bolster Murphy's music career.
Murphy has also brought his love for music into his movie roles
Aside from a few singles in the mid-2010s, Murphy has mostly left the music scene alone. However, the actor clearly has a passion for it still. And he has found ways to work his musical aspirations into his movie roles. Even the aforementioned Dolemite Is My Name features Murphy's vocals.
One of the actor's most acclaimed roles was in the 2006 musical Dreamgirls. Based on the stage musical, the movie sees Murphy star as superstar James "Thunder" Early. A fictional character inspired by the likes of James Brown and Marvin Gaye, the part allowed Murphy to at last play the pop star.