Eddie Murphy Was Initially Supposed To Play Wesley Snipes' Role in 'Coming 2 America'
Eddie Murphy's highly-anticipated Coming 2 America film is set to release on March 5. The movie is a sequel to the massively successful Coming to America, which was released in 1988, and viewers everywhere are excited to see what Murphy has in store. 
The story takes place 30 years after the events of the first film, and stars several of the same actors from the original. Murphy also plays multiple roles in the film, just like in the original. 
Although Murphy portrays multiple characters in the movie, he ended up giving up one of them to Wesley Snipes. He loved his chemistry with Snipes so much that he couldn't resist including him in the movie.  
Eddie Murphy wanted Wesley Snipes in 'Coming 2 America' because of their on-screen chemistry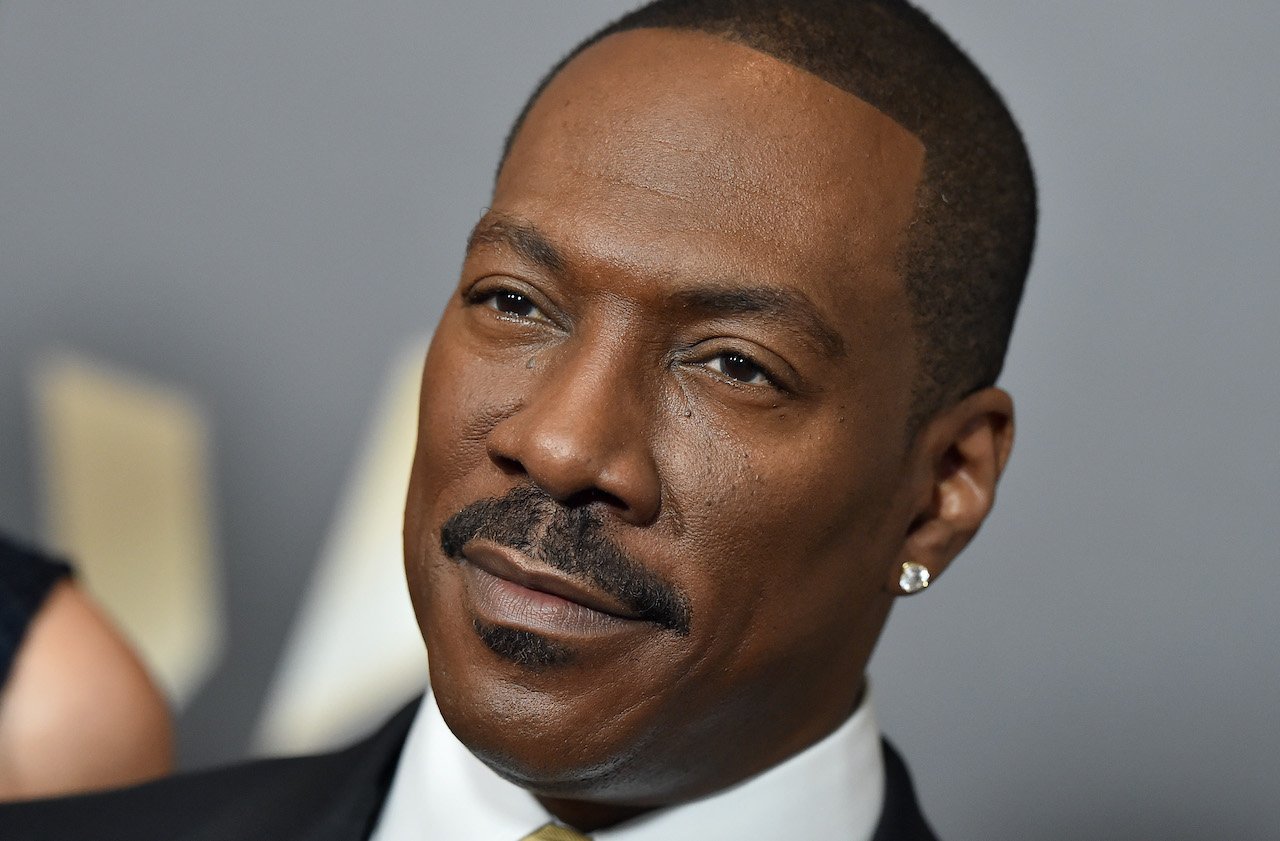 Murphy detailed the reasoning behind Snipes' addition to Coming 2 America during a recent interview with Jimmy Fallon. 
"I had just did—last year I did Dolemite Is My Name with Wesley Snipes," Murphy said. "And we had such an incredible time making that film and had such strong screen chemistry, I just wanted to work with him right again. We went right into this."
Initially, Murphy was going to play the role of General Izzi, but he decided to give Snipes a shot at it becaue he thought he'd be a better fit. 
"The role that he's playing in the movie, originally I was supposed to play the General Izzi," Murphy revealed. "I was supposed to be the General Izzi, and I was supposed to be the witch doctor, and it was like, 'Wesley would be so much better in that role than me,' cause Wesley can be menacing. 
He likes Wesley Snipes' versatility as an actor
A big reason why Murphy liked Snipes for the role was because Snipes has great versatility. 
"If I would have been the general I would've just been funny, and it would have been me being threatened by one of my characters. It wouldn't have been the same," Murphy continued. "But Wesley brought a whole other sh*t to it and just jumped off the screen." 
Murphy admires Snipes' ability to perform well in films of every genre. 
"People forgot about that Wesley could do everything," Murphy added. "'Cause Wesley became famous for doing them action movies and became this big action star, people forgot that Wesley can do drama. Wesley can do comedy, Wesley can do action movies … White Men Can't Jump, To Wong Foo, Wesly is the great Wesley Snipes. … Yeah, he crushed this movie." 
Eddie Murphy didn't plan on making a 'Coming to America' sequel 
Even though Coming 2 America is set to release soon, it took a long time for the movie to develop. Murphy initially had no plans of making a sequel. 
"We never thought about doing a sequel to the movie," Murphy said. "We thought it was over, 'cause the story ended with him going off. It looked like they was going to live happily ever after, and that was the end of the story."
When Murphy noticed the cult-like following the movie had developed, he knew it was time to make another.
"And then the movie became this cult movie, like, you know, of all the movies that I've done, Coming to America is the one that like, worked its way into the culture in all these different ways, little catchphrases from the movie." 
Coming 2 America will be available for streaming on March 5.