Eddie Van Halen Endured a 'Horrifying Racist Environment' Before He Became a Rock Star
Eddie Van Halen, of Van Halen fame, died in October 2020, but for many fans around the world, his music and his influence on popular culture will live on forever. Van Halen, who had been a force to be reckoned with in the music business since the '70s, threw himself into his work, dedicating his life to the mastery of the guitar. As a global superstar, Van Halen left it all on stage, putting on performances that are legendary among rock music circles — and right up until the end of his life, Van Halen worked on his music. What few fans know about Eddie Van Halen, however, is that his early life was notoriously difficult. In a 2019 interview, Van Halen's bandmate and good friend David Lee Roth opened up about Van Halen's childhood and the experiences with racism that he faced well before becoming a rock god.
What kind of discrimination did Eddie Van Halen face as a child?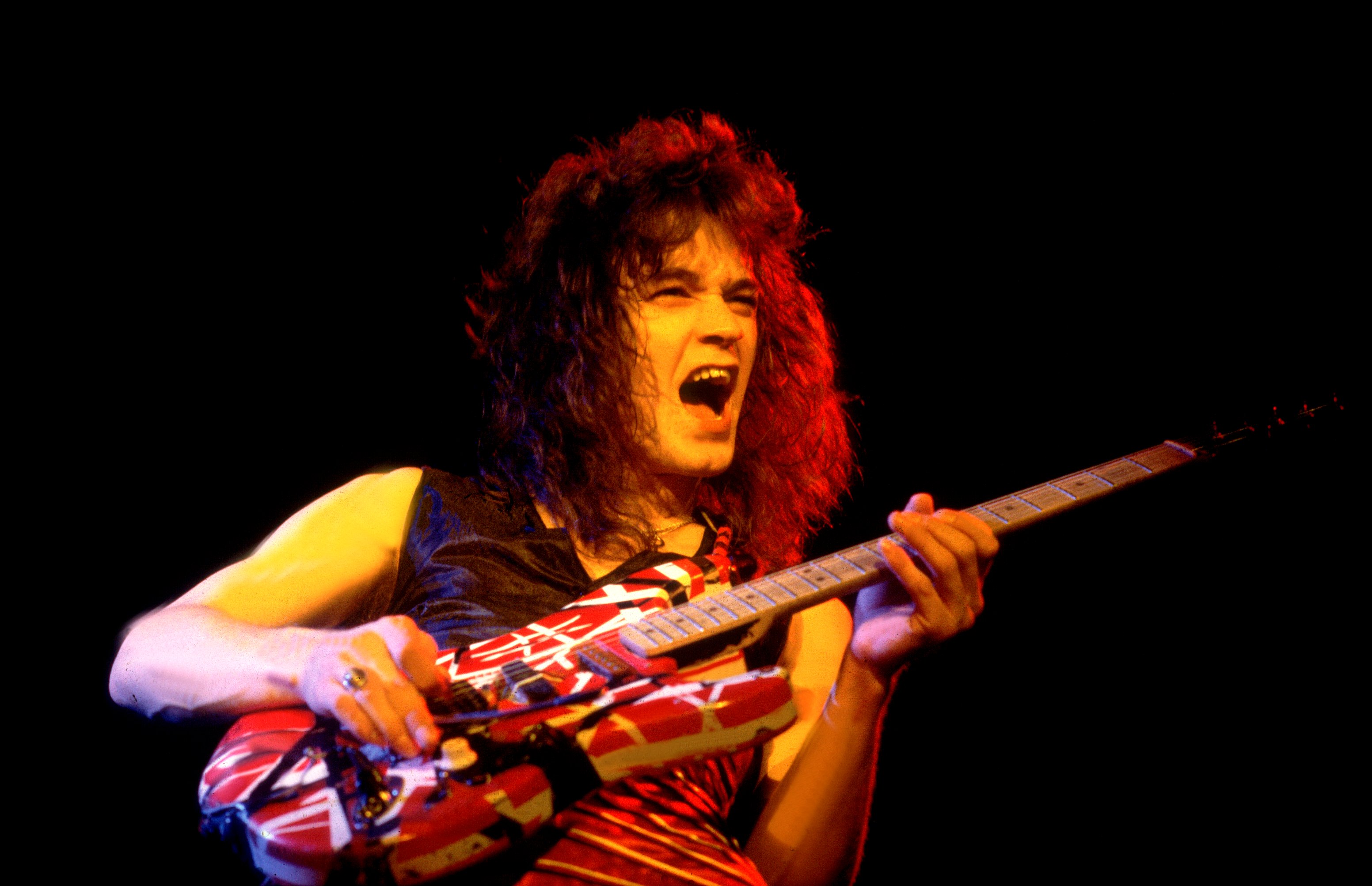 Van Halen was born in Amsterdam, Netherlands, in 1955, the son of Dutch and Indonesian immigrants. The young Eddie Van Halen was drawn to music primarily because of his parents' interests in various instruments.
Although Van Halen was exposed to music at an early age, his childhood was notoriously difficult, as Roth revealed in a 2019 interview with Marc Maron. "It was a big deal. Those homeboys grew up in a horrifying racist environment to where they actually had to leave the country," Roth detailed, describing how Van Halen and his family moved to California when the boy was around eight years old, but that they did not escape the judgment that came as a result of the boys' mixed-race heritage.
"Then they came to America and did not speak English as a first language in the early '60s. Wow," Roth noted. "So that kind of sparking, that kind of stuff, that runs deep."
Eddie Van Halen became a global superstar in the '80s
Van Halen eventually found a circle of friends in America, and later described how African-Americans were the ones to embrace him when he felt as though he had no one else. "My first friends in America were Black," Van Halen once detailed. "It was actually the white people that were the bullies. They would tear up my homework and papers, make me eat playground sand, all those things, and the Black kids stuck up for me."
In 1972, Van Halen and his brother, Eddie, formed the band that would later go on to become Van Halen. The group released their debut album in 1978, and from there, it was a meteoric rise to the top for Van Halen. Over the years that followed, Van Halen's catchy rock tunes, including the classic "Jump" became staples in the music scene, and the band became one of the world's all-time biggest rock bands.
Eddie Van Halen's fans consider him to be one of the greatest guitar legends of all time
Even as he made hits with Van Halen, Eddie Van Halen continued to work with other artists, including Gene Simmons and Queen guitarist Brian May. Throughout the '90s and into the 2000s, Van Halen worked on interesting projects, always remaining music-focused, and never forgetting where he came from.
Upon his death in 2020, the outpouring of love from fans around the world was overwhelming — and Van Halen's Indonesian fans didn't disappoint, paying tribute on social media to the one-time immigrant who had been through so much in his life.
RELATED: Eddie Van Halen Told No One About His 'Beat It' Guitar Solo